2018 Awards Weekend Tickets (BBQ/Legacy Night/Awards Banquet/Package)
*** DEADLINE FOR TICKETS - TUESDAY, JUNE 19th ***
Buy tickets, tables and sponsorships for the 59th annual NSMA Awards Weekend events, June 23-25, 2018 in Winston-Salem, NC. Please use the drop-down menus to make your selection(s).
Please be advised that you will be assigned a Name Badge as your ticket. If you are registering others, you must email the names of everyone in your party to Dave Goren at dgoren@nationalsportsmedia.org. Name badges may be picked up at the following locations and times:
Saturday, June 23rd: Marriott Winston-Salem lobby, Noon-5pm; JDL Fast Track 6-8pm; Marriott Winston-Salem lobby 9-11pm
Sunday, June 24th - Marriott Winston-Salem lobby, 9am-5pm; Benton Convention Center, 6-8pm; Marriott Winston-Salem lobby 9-11pm

Monday, June 25th - Marriott Winston-Salem lobby, 8am-3:30pm; Joel Coliseum 4:45-7:30pm
The National Sports Media Association is pleased to announce our 59th Annual Awards Weekend will be held in Winston-Salem, NC, from June 23-25. The Awards Weekend kicks off with Registration at Noon on Saturday, June 23rd at the Winston-Salem Marriott (425 N. Cherry St.), our headquarters hotel.
A Welcome Reception for our award winners, their guests and local hosts will be held at The Winston Cup Museum (1355 MLK Jr. Dr.) from 3:30-5:30pm. And from there, buses will take us to JDL Fast Track (2505 Empire Dr.) for the Welcome BBQ from 6:30-9:00pm. Dress is casual. Following that, attendees are invited to our Saturday after party at Foothills Brewery and Tasting Room (3800 Kimwell Dr.), just across the street from JDL Fast Track from 10pm-1:00am.
On Sunday, Wake Forest Baptist Medical Center is sponsoring the Wake Forest Baptist Sports Medicine Summit for award winners, their guests and other interested sports media, at Wake Forest University School of Medicine's Bowman Gray Center (fifth floor) from 10am-noon, with lunch to be served at the conclusion of the event. The Summit will feature interactive demonstrations on subjects such as: concussion protocol, knee injuries, spinal cord injuries and helmet fitting.
Following the workshop, we'll head to Bookmarks (634 W 4th St - #110) for the Sports Book Festival (2-5pm), featuring authors Roland Lazenby (Showboat: The Life of Kobe Bryant), Andrew Maraniss (Strong Inside: Perry Wallace and the Collision of Race and Sports in the South), Mike Stanton (Unbeaten: Rocky Marciano's Fight for Perfection in a Crooked World), Marc Zumoff (Total Sportscasting), Eric Mirlis (I WasThere), and Adam Schupak (Dean Beman: Golf's Driving Force).
After returning to the Marriott, it's a short walk over to the newly-renovated Benton Convention Center for Legacy Night (6-9pm). Dress is business casual. After dinner, we will honor Raycom Sports with the Roone Arledge Award for innovation. Raycom was at the forefront of syndicating college football and basketball telecasts, and at one point had the rights to games played by the ACC, Big Eight, Big Ten, SEC and the old Southwest Conference. Following the award presentation, several Raycom Sports personnel -- on-air and off-air -- will take part in a panel discussion on the past, present and future of televised sports. At the conclusion of Legacy Night, our attendees are invited to our Sunday after party at Ramkat, a new music venue located at 170 West 9th St from 10pm-1:00am.
On Monday, June 25th, any winners interested in learning (or presenting) are invited to NSMA's annual Sports Media Convergence Seminars. Registration begins at 8:30am, the seminars begin promptly at 9am and will last until 3:30pm. Among the seminars offered:How to break into the industry (radio)
How to break into the industry (tv)
How to break into the industry (tv)
"Bridging the digital divide"
Smartphone/tablet video basics
Play-by-play prep
Podcasting
How a good reporter can become a good author
Coaching and working with the analyst
Developing a social media following
Transitioning between radio and tv play-by-play
The Seminars will end with a one-hour diversity panel, led by Skip Foreman of the Associated Press, and a one hour open discussion session.
One-on-one or small group play-by-play critiques will also be offered, with industry professionals and hirers.
The Sports Media Convergence Seminars are a separate admission. If you would like to purchase a ticket for the Seminars, go here.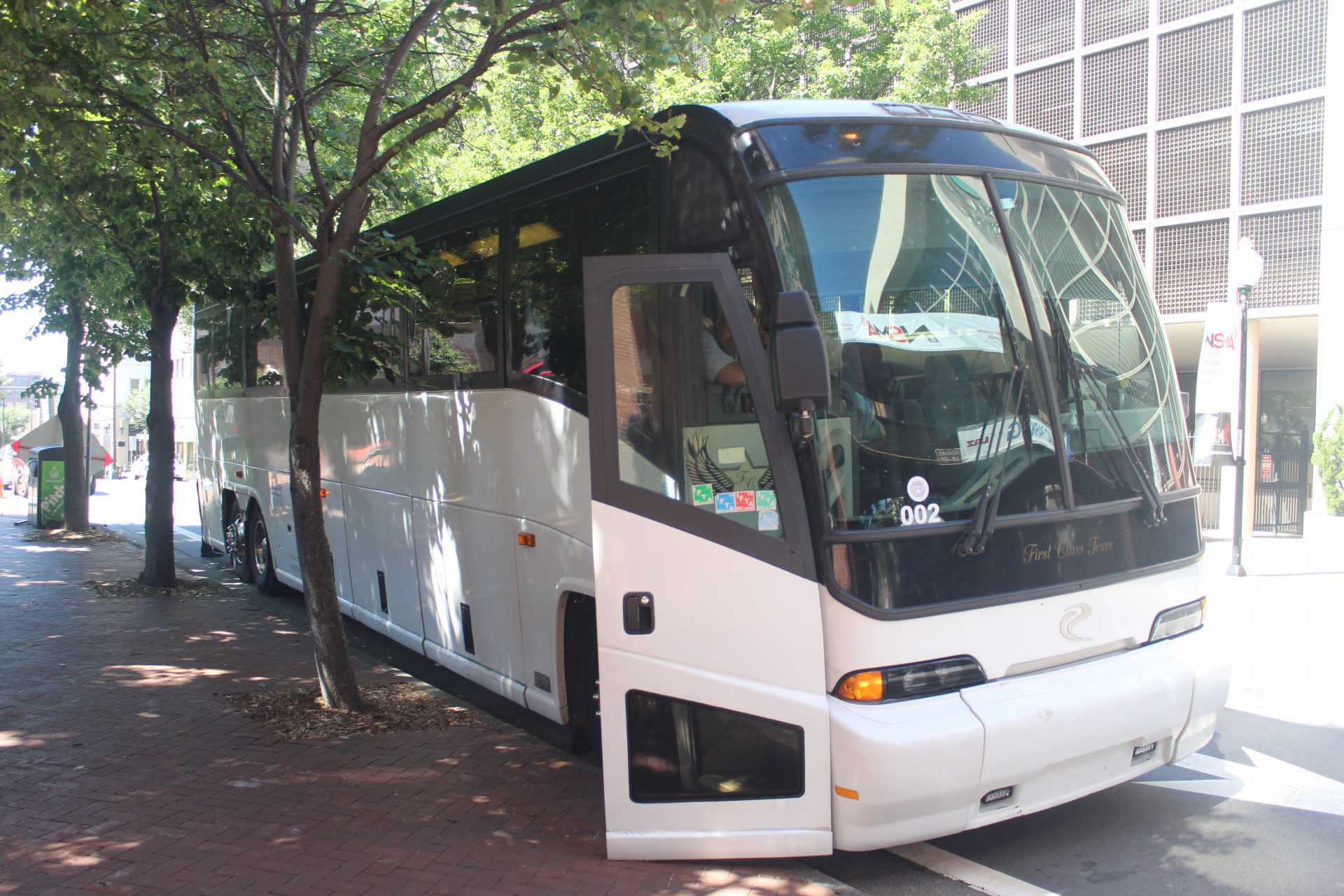 For those interested in seeing Winston-Salem, a bus tour will leave from in front of the Marriott at 11am.
After a short rest, we get ready for the 59th NSMA Awards Reception (5-6:30pm) and Banquet (Dinner at 6:45pm, ceremony at 7:45pm) at Wake Forest University's Joel Coliseum. In addition to honoring our Hall of Fame inductees (Bryant Gumbel, Woody Durham, Thomas Boswell, Dick "Hoops" Weiss), national and state winners, the NSMA will also honor the Big House Gaines Award winners for NCAA Division I and II, as well as the Jim Nantz Award winner as College Sportscaster of the Year, as voted by a panel selected by the Sportscasters Talent Agency of America (STAA). Dress for the Awards Banquet is business attire for men (suit or sportcoat and tie) and cocktail attire for women.

Following the Awards Banquet, we'll gather at Graze in the Marriott for a final chance to trade stories and well wishes, before our winners and their guests head home on Tuesday.
---