NSMA Member Books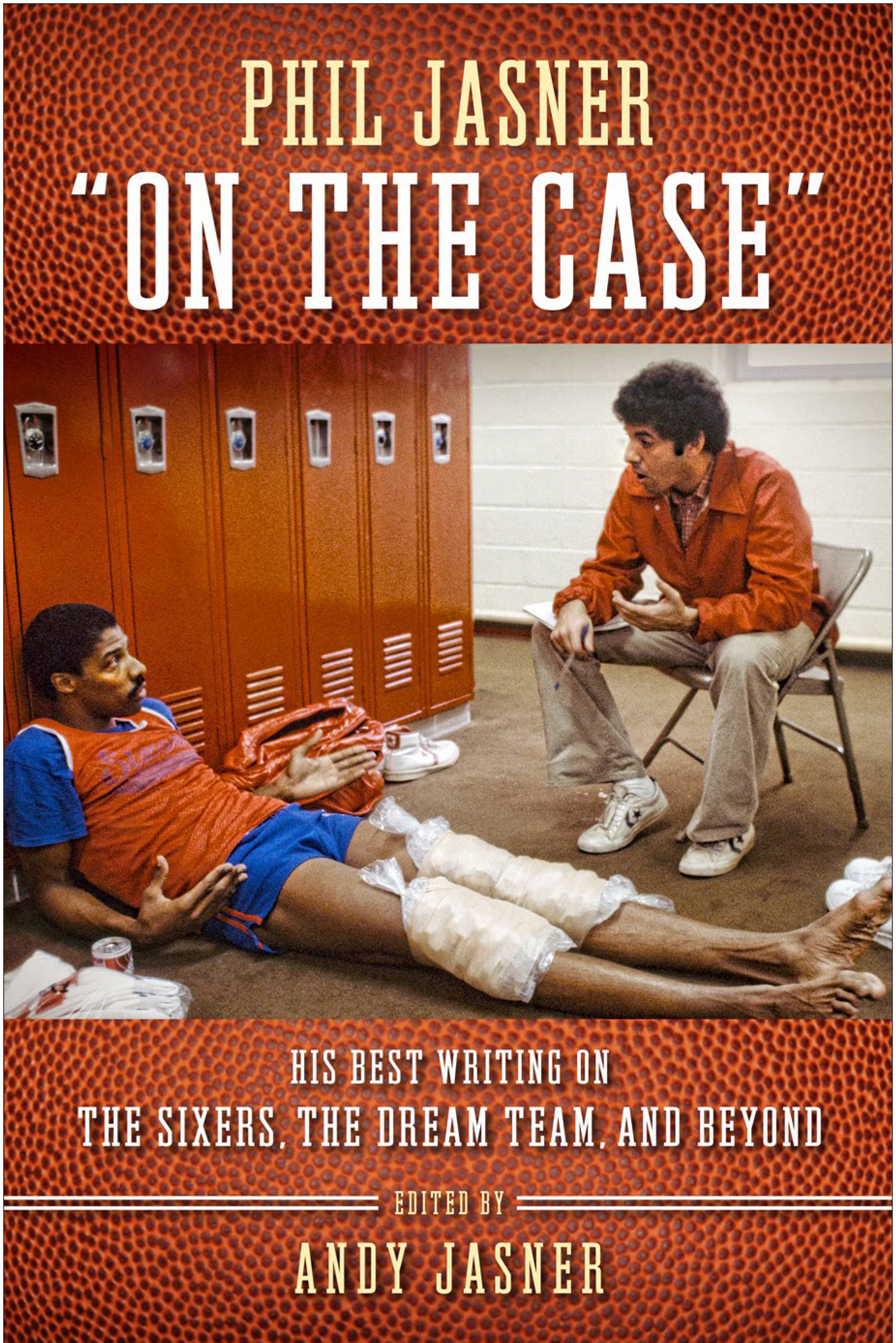 Phil Jasner "On the Case"
His Best Writing on the Sixers, the Dream Team, and Beyond
Edited by Andy Jasner
$25.00
Allen Iverson loved Philadelphia Daily News 76ers beat reporter Phil Jasner, calling him "the best" in the world of sports journalism. From 1981 until his death in 2010, Jasner was always "on the case," going to great lengths to track athletes down for a quote or a story. He was most known for his fair coverage of the team's famous players, including World B. Free and Bobby Jones, Julius Erving and Moses Malone, Charles Barkley, and, of course, Iverson. His tremendous output was beloved by players and fans alike, earning him many honors, including inductions into six Halls of Fame.

Phil Jasner "On the Case" collects the best of Jasner's writing throughout his illustrious career. Jasner wrote about baseball, the Eagles, and the Philadelphia Atoms' soccer with the same insight and aplomb he showed in his coverage of Philadelphia's Big 5 College Basketball, the 76ers' championship season in 1983, and the Dream Team. Lovingly assembled—each chapter is introduced by some of the most prominent figures Jasner covered, from Vince Papale, Doug Collins, and Billy Cunningham to Iverson and Barkley—this collection recounts a distinguished sportswriter's remarkable career.
Andy Jasner is a freelance sportswriter whose work has appeared in the Associated Press, the New York Times, the Boston Globe and Hoopmagazine among others. The son of Phil Jasner, he is also the author of the book, Baltimore Ravens.
NSMA members receive a 20% discount on this book. Go to Member Discounts in the Resource Center of our Members Only section.