Become a Sponsor
Leadership
Dave Goren – Executive Director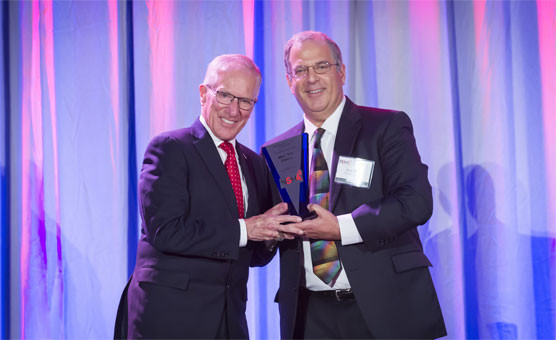 Dave Goren serves as NSMA's Executive Director, a job which he began in September 2009. Dave is a 24-year veteran of local television sports, with extensive experience in newspaper and radio sports as well. After his 20th and final year at WXII-TV in Winston-Salem, NC, Dave was voted NSMA's 2008 North Carolina Sportscaster of the Year.
In addition to his NSMA duties, he serves as sideline reporter for Wake Forest football on the Wake Forest/IMG Sports Network and directs the Atlantic Coast Sports Media Association (ACSMA). He is a professor of the practice, teaching sports broadcasting classes, at Wake Forest University.
Dave currently serves on the Dean's Advisory Council for the Nido R. Qubein School of Communication at High Point University, where he also taught sports broadcasting for one semester. He has also served as a presenter at the College Media Institute's Sports Reporting Workshop in Nashville; as a guest panelist at the National Sports Journalism Center and at the Association for Women in Sports Journalism (AWSM) convention; on the Industry Advisory Council for the American Public University System; on the Local Organizing Committee for the State Games of North Carolina; on the local board for the Basket Ball gala for Coaches vs Cancer; on the Salisbury (NC) Rotary Club Board of Directors; as a judge for the Radio and Television News Directors Association of the Carolinas Awards and for the Salisbury Appearance Commission; on the search committee to select a Director of the Newhouse Sports Media Center at Syracuse University. And he is a frequent guest on sports radio talk shows, as well as a frequent emcee and speaker at civic, school and charity events throughout North Carolina.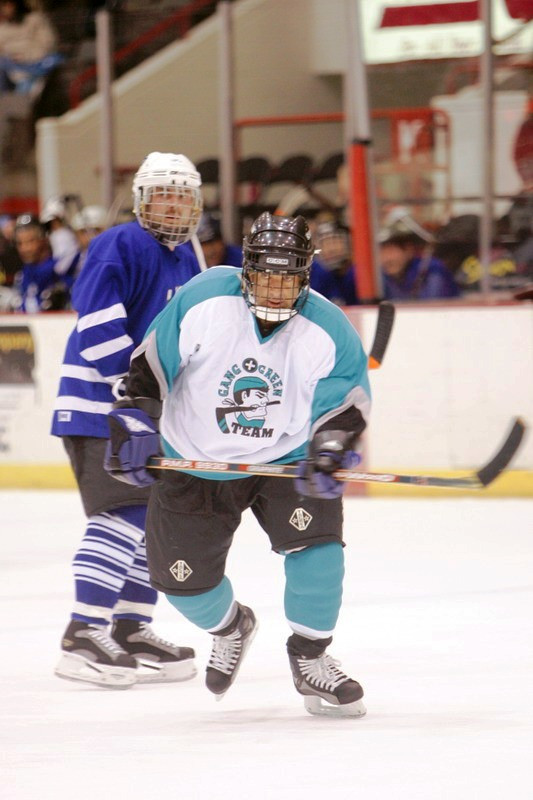 Dave retired after a 15-year career as a low-scoring winger in the Piedmont Hockey Association. He lives in Lewisville, NC, with his wife Ada, sons AJ and Max, and hound dog, Sophie.

To contact Dave, please e-mail dgoren@nationalsportsmedia.org or call 336-655-2976.
---
Dee Wilson – Local Development Director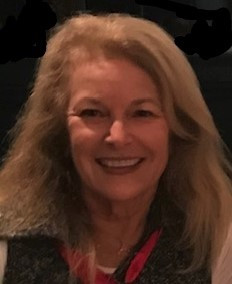 After leaving Oklahoma for North Carolina in 1986, Dee landed her first radio advertising job with WGLD in High Point. That led her to a 35-year adventure in the world of media in the Triad, where her positions have included stints with Clear Channel Communications, Entercom Communications, Curtis Media Communications, The Triad Business Journal, The Greensboro News and Record, The Winston-Salem Journal and Fairway Outdoor Advertising. Dee says she has a passion for helping Triad business's "put themselves out there," helping to create new customers and keeping the current customers active! She has always believed that it's not who you know, but who knows you!
She says she is blessed and excited to now be working with the NSMA!
Her other passions are her husband Mike and his gift of being the kindest man she has ever met, who is "is everyone's friend for life" in addition to being a great artist; her children Merryll and Dillon, both of whom played golf at Appalachian State University and are gifted in so many ways; her 10-year-old mini schnauzer Max; tennis (played at Oklahoma State University); golf and keeping "healthy and strong as I get old!"
Even though Dee is an Oklahoma State alum, she is "an ARDENT Oklahoma University fan! BOOMER SOONER!"

Become a Sponsor