Leadership
Dave Goren – Executive Director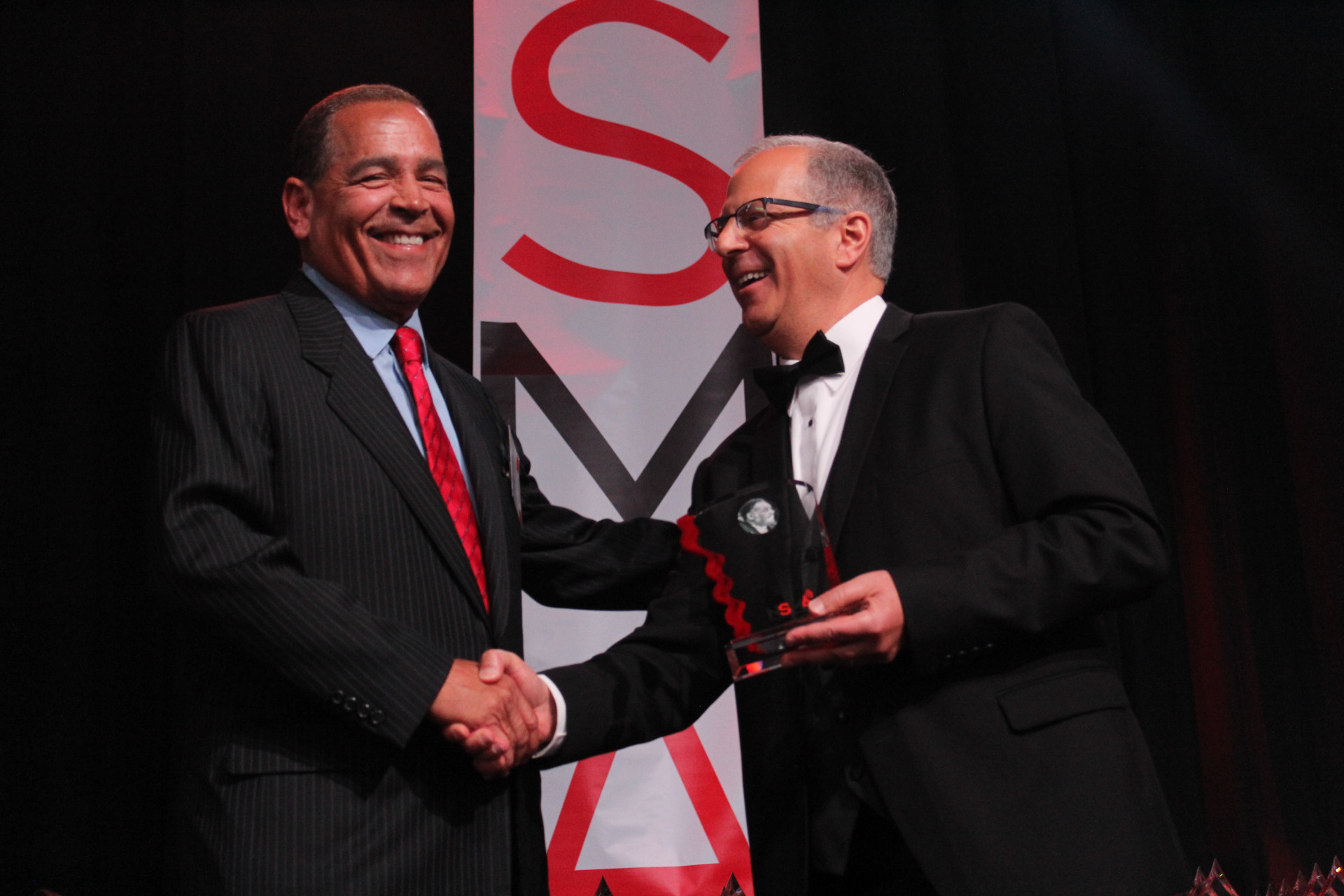 A veteran of more than 45 years in sports media, Dave Goren has served as the NSMA's Executive Director since September 1, 2009.
Dave's career path began as a 15-year-old high school junior in his hometown of Taunton, MA, covering high school sports for the Taunton Daily Gazette. He picked up radio experience while at Syracuse University, broadcasting news and sports reports for student station WAER-FM, while also calling play-by-play of SU football, basketball, and lacrosse.
After graduation from Syracuse, Dave worked stints for WPEP-AM radio in Taunton and WCAV-FM/WBET-AM radio in Brockton, MA.
Dave started his 24-year television sports career at WJAR-TV in Providence, RI, and added some freelance work as a sports producer at WCVB-TV in Boston.
In 1988, Dave moved to Winston-Salem, NC, for the start of a 20-year career at WXII-TV, rising to sports director in 2001. Following his final year at WXII, he was voted by his peers as the 2008 North Carolina Sportscaster of the Year.
In addition to his NSMA duties, he has served as the sideline reporter for Wake Forest football since 2009 (2012-2013 as color commentator). He has also overseen the Atlantic Coast Sports Media Association (ACSMA) as director since 2012. And as a professor of the practice, he has taught sports broadcasting classes at Wake Forest University since 2017.
He also taught at High Point University (2014), where he has served on the Dean's Advisory Council for the Nido R. Qubein School of Communication since 2012. He was recognized as Friend of the Qubein School in 2021, for "going above-and-beyond to be engaged with the school and support its students."
Among his other volunteer duties:
National Sports Journalism Center (panelist);
College Media Institute's Sports Reporting Workshop (presenter);
Association for Women in Sports Journalism (AWSM) convention (panelist/moderator);
American Public University System (Industry Advisory Council);
State Games of North Carolina (Local Organizing Committee);
Basket Ball gala for Coaches vs Cancer (local board);
Rotary Club of Western Forsyth (NC);
Salisbury (NC) Rotary Club (Board of Directors);
Radio and Television News Directors Association of the Carolinas awards (judge);
New England Newspaper Association awards (judge);
Newhouse Sports Media Center at Syracuse University (search committee to hire first director);
"Men Who Cook" fundraiser to benefit the SECU Family House in Winston-Salem (cook, emcee).

Dave Goren (left) receives the Service Through Sports Award from Winston-Salem Dash vice president Corey Bugno
He was inducted into the Winston-Salem Forsyth County High School Sports Hall of Fame in 2017, and was recognized by the Winston-Salem Dash in 2021 with its Service Through Sports Award.

Dave is also a frequent guest on sports radio talk shows, as well as a frequent emcee and speaker at civic clubs and school and charity events throughout North Carolina.
Dave retired after a 15-year career as a low-scoring winger in the Piedmont Hockey Association. He lives in Lewisville, NC, with his wife Ada. They are the parents of sons AJ (a Delta Airlines employee) and Max (an NC State University student), and hound dog, Sophie.

To contact Dave, please e-mail dgoren@nationalsportsmedia.org or call 336-655-2976.



Become a Sponsor