Become a Sponsor
Mission / History
Our Mission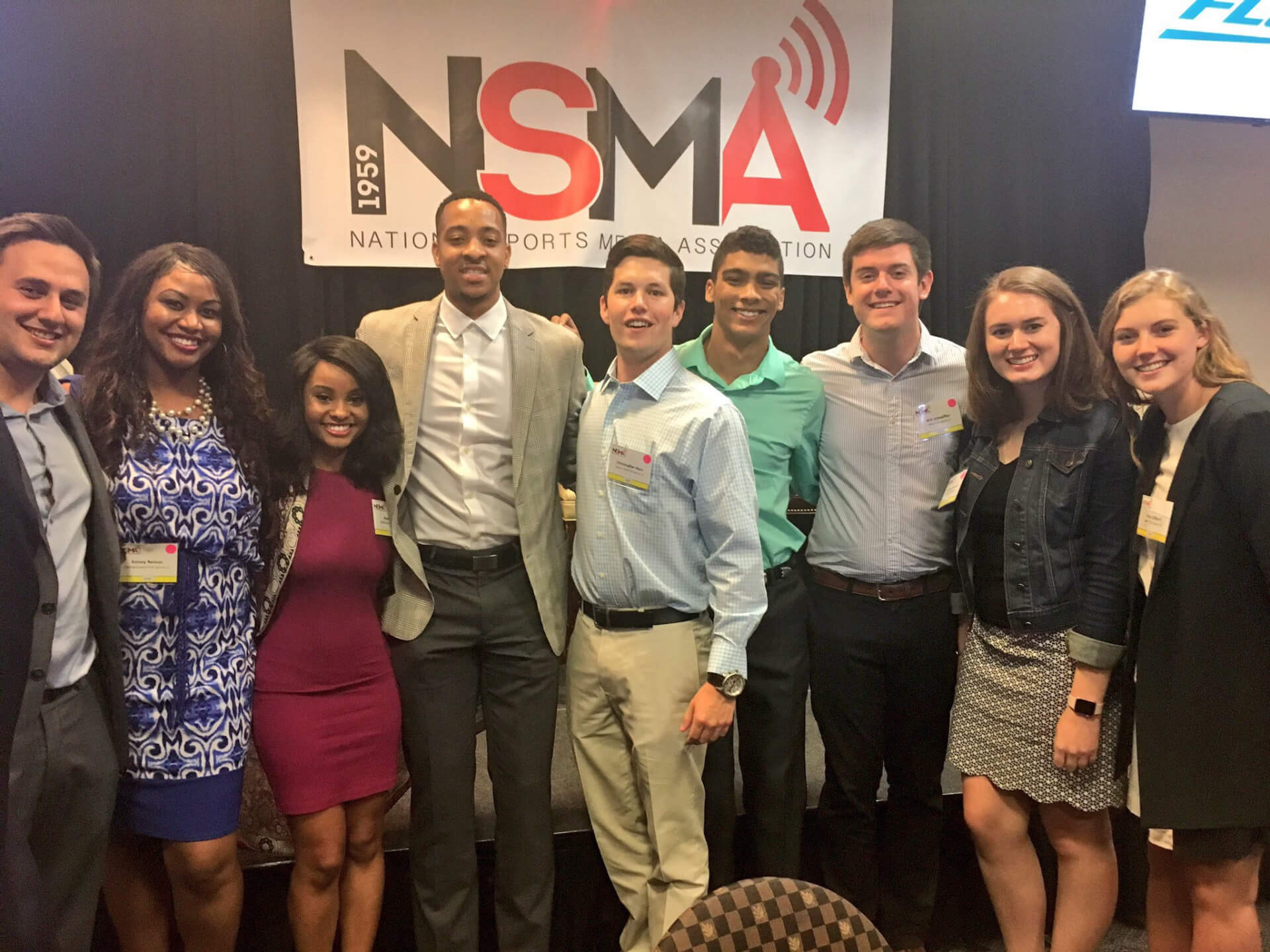 The National Sports Media Association & Hall of Fame is a 501(c)(3) non-profit organization, which seeks to develop educational opportunities for those who are interested in pursuing a career in sports media, through networking, interning, mentoring and scholarship programs.
The NSMA also honors, preserves and celebrates the diverse legacy of sports media in the United States.
Our History
There aren't enough ways to thank the people of Salisbury for all they have done for sports media, ever since Pete DiMizio decided that honoring us would be a cool thing to do --sixty-four years, going back to the organization's beginnings as the North Carolina Sports Writers and Broadcasters banquet at DiMizio's Restaurant in 1953. Through the creation of the National Sportscasters and Sportswriters Association in 1959, the addition of the NSSA Hall of Fame in 1962, and for 55 years after that, the people of Salisbury gave their hearts, their soul and their time to support this organization.

But with the passage of time comes change.
In 2016, NSSA changed its name to The National Sports Media Association (NSMA).
In 2017, we updated our website, our membership, and moved our headquarters to Winston-Salem.
There had been several past overtures to move the NSMA, but none seemed right. As Bob Costas has said, "Salisbury is our Cooperstown."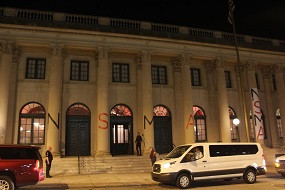 However, for this organization to thrive, a move became necessary. Wanting to keep the organization in North Carolina, the move to Winston-Salem was based on the steady growth going on here.
At a Downtown Winston-Salem Partnership breakfast in February 2017, numbers were revealed that showed that growth. According to a Winston-Salem/Forsyth County Planning and Development Services study, almost $1.5 billion had been invested in downtown Winston-Salem from 2000-2016.
That kind of spending, when combined with the sports interests in Winston-Salem, make this an ideal partnership for the NSMA. We benefit from a vibrant and growing downtown, five colleges and universities, professional baseball, professional hockey and professional tennis. Winston-Salem is also home to IMG College, one of the largest college athletics multimedia rights holders in the country and it is the future home of the National Cycling Center.
And while Winston-Salem is growing steadily, it is not outgrowing its infrastructure. With a population approaching 250,000, it has a big-city vibe, with a small-town feel.
The perfect fit for the National Sports Media Association and our Hall of Fame, which have small-town roots and big-time ambitions.

Become a Sponsor