Clarence "Big House" Gaines Awards
The Clarence "Big House" Gaines College Basketball Coach of the Year Awards are presented to the head coach in NCAA Division I and Division II, who may not earn recognition from mainstream outlets. An NSMA committee votes on the winners at the conclusion of the NCAA men's and women's tournaments. The Gaines Awards are presented at the annual NSMA Awards Banquet.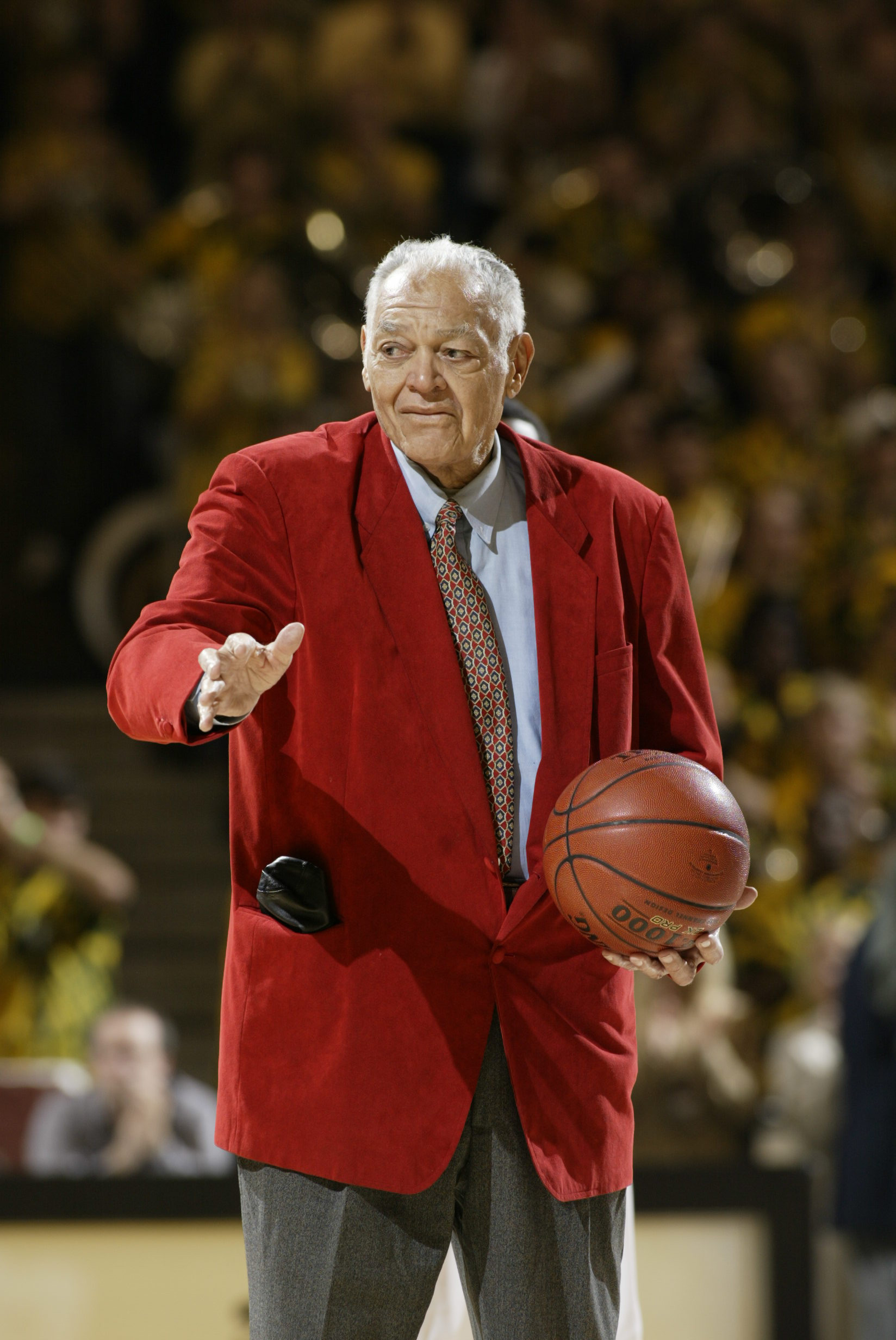 Gaines was the legendary head basketball coach at Winston-Salem (NC) State University. In 47 seasons as head coach, his teams won 828 games, including the 1967 NCAA Division II National Championship. Earl 'The Pearl' Monroe was the leader of that 1967 team. He went on to an NBA Hall of Fame career. Among the other notable players Gaines coached were Cleo Hill, the first NBA first-round draft choice from a historically black college or university, and sports media personality Stephen A. Smith.
A former president of the National Association of Basketball Coaches (NABC), Gaines was elected to the Basketball Hall of Fame in 1982.
| | | |
| --- | --- | --- |
| Year | Division I | Division II |
| 2021-2022 | Hubert Davis – North Carolina (M) | Janice Washington – Lincoln, PA (W) |
| 2020-2021 | No Winner (COVID) | No Winner (COVID) |
| 2019-2020 | No Winner (COVID) | No Winner (COVID) |
| 2018-2019 | Kelvin Sampson - Houston (M) | Lonnie Blow, Jr. - Virginia State (M) |
| 2017-2018 | Leonard Hamilton - Florida State (M) | Ricky Jackson - Claflin University (M) |
| 2016-2017 | Dawn Staley – South Carolina (W) | AnnMarie Gilbert – Virginia Union (W) |
| 2015-2016 | James Jones – Yale (M) | AnnMarie Gilbert - Virginia Union (W) |
| 2014-2015 | Ron Hunter – Georgia State (M) | James Hill, Jr. – Virginia State (W) |
| 2013-2014 | Monté Ross – Delaware (M) | Leon Douglas - Tuskegee (M) |
| 2012-2013 | Tommy Amaker – Harvard (M) | James Stinson – Livingstone (M) |
| 2011-2012 | Anthony Evans - Norfolk State (M) | Jacques Curtis – Shaw (W) |
| 2010-2011 | Shaka Smart - VCU (Men) | Cleo Hill Jr. - Shaw (Men) |