2012 – John Feinstein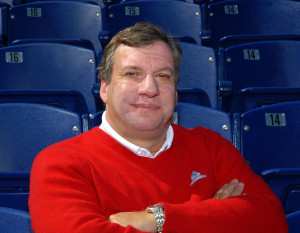 John Feinstein is a best-selling author of sports books for both kids and adults, a sportswriter for numerous publications, a frequent contributor to radio and television shows, and now the host of his own show on Sirius/XM satellite radio.
A 1976 Duke University graduate, Feinstein began his career as a reporter at the Washington Post. After 11 years there, he switched to Sports Illustrated, and then back to the Post. Feinstein has also been a frequent contributor to National Public Radio, ESPN, CBS Sports, Golf Digest and The Golf Channel. He also served as a commentator on radio broadcasts of Navy football games for 14 seasons.
Among the 28 books he has authored are two of the best-selling non-fiction sports books in history, A Season on the Brink and A Good Walk Spoiled. His latest book, One on One: Behind the Scenes With the Greats in the Game, was released in late 2011.