2015 -- Hal McCoy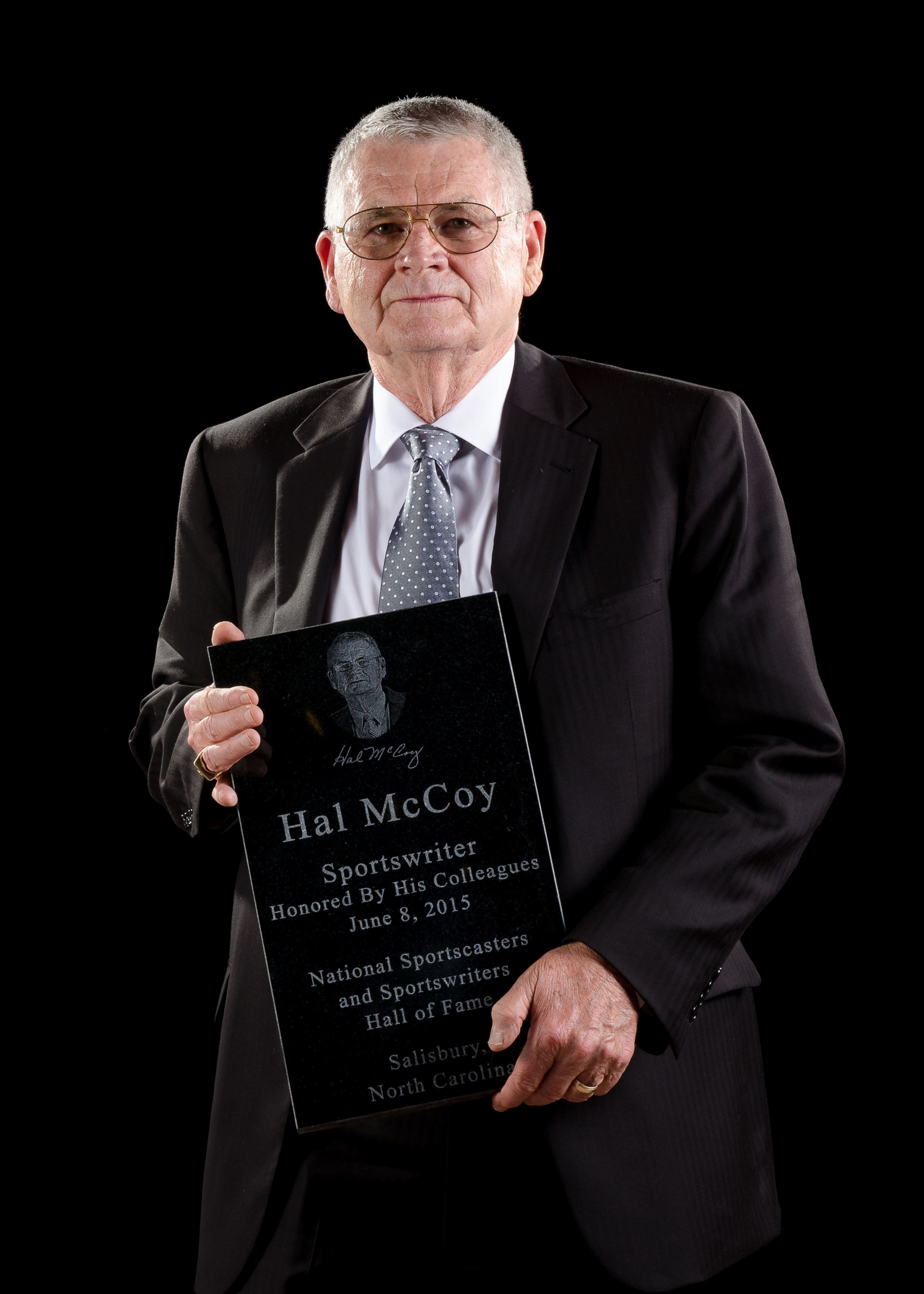 Hal McCoy is already a member of National Baseball Hall of Fame. In 2002, he won the J.G. Taylor Spink Award, presented by the Baseball Writers Association of America, "for meritorious contributions to baseball writing." McCoy served as national president of the BBWAA in 1997.
McCoy is best known for his long association with the Cincinnati Reds. Working for the Dayton Daily News, he began covering the team that he would name the "Big Red Machine," in 1972. In his more than 40 years on the beat, McCoy has covered three World Series champions (1975, 1976, 1990) and nine Division winners. He also had a large part in covering the Pete Rose investigation and covered the controversial Reds' ownership of Marge Schott.
In 2001, McCoy's eyesight started to worsen due to a stroke in his optic nerve. McCoy is legally blind, but has continued to be among the busiest baseball writers working today. In August of 2009, McCoy announced that he would retire at the end of the season, knowing that the Daily News could no longer afford the cost of a full-time writer who traveled with the team.
Despite his retirement as a full-time print columnist, McCoy continues to cover the Reds. He writes a blog called The Real McCoy for the Daily News. He also writes an online column for FOX Sports Ohio. And his latest book, The Real McCoy: My Half Century With The Cincinnati Reds, was published in March.
McCoy has won more than 40 Ohio and national writing awards and was the first non-Cincinnati newsperson elected to the Cincinnati Journalists Hall of Fame. In addition to his induction into the National Sportscasters and Sportswriters Association Hall of Fame, McCoy will also be receiving his 15th NSSA Ohio Sportswriter of the Year Award on Monday night.
McCoy is an honors graduate of Kent State University School of Journalism. While at Kent State, McCoy played first base for the Golden Flashes' baseball team. He lives in Englewood, OH, with his wife Nadine.