2019 - Tony Kornheiser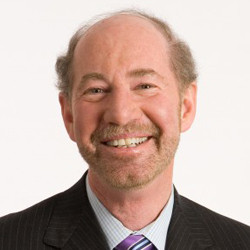 Tony Kornheiser is co-host of Pardon the Interruption (PTI) and one of ESPN's most popular on-air personalities. The former Washington Post sportswriter and columnist also worked as an ESPN Radio host and Monday Night Football commentator.
Kornheiser and his former Post sports colleague Michael Wilbon have co-hosted PTI (M-F, 5:30 p.m.) since the show's debut on September 22, 2001. Highlighted by the type of contentious but good-natured verbal sparring that the two engaged in for years at the Post, PTI ranks among cable's most-viewed studio shows. With its unique, fast-paced, wide-ranging and humorous discussion of the day's top sports news, it is also one of television's most entertaining and innovative programs.
Daily editions of PTI are available for download on the ESPN PodCenter platform and Apple iTunes stores. Kornheiser and Wilbon's "Big Finish" segment also previously appeared in the opening minutes of the 6 p.m. edition of SportsCenter.
From 2006-08, Kornheiser was a commentator on ESPN's Monday Night Football – just the third non-former player in the booth, joining the legendary Howard Cosell and comedian Dennis Miller. Kornheiser helped MNF become the most-watched series in cable television history in its first three years on ESPN. During that time, he and Wilbon also took PTI on the road on Mondays during the NFL season from the site of ESPN's games.
Kornheiser's association with ESPN goes back to the 1990s when he was a frequent contributor to the Sunday morning roundtable program The Sports Reporters. He then joined ESPN in November 1997 as an ESPN Radio host. His Tony Kornheiser Show premiered January 5, 1998 and continued through March 2004.
When the Tony Kornheiser Show launched in 1992, it aired exclusively on WTEM-AM in Washington, D.C. After six years of national distribution on ESPN Radio, the show returned to the nation's capital on ESPN 980 (WTEM-AM) in 2004. After a brief hiatus while Kornheiser was on MNF, the program resumed in February 2007 on Washington Post Radio and moved back to ESPN 980 from 2009-2016.
After nearly 25 years on radio in Washington, Kornheiser launched a digital-only version of The Tony Kornheiser Show in September 2016. In addition to this new podcast venture, Kornheiser purchased a popular D.C. neighborhood restaurant and bar "Chatter" (formerly "Chad's") in 2017 with friends, including former college basketball coach Gary Williams and talk show host Maury Povich.
Kornheiser began working at The Washington Post in 1979 and wrote for the paper (and its website) until 2013. In 2007, he and Wilbon received the prestigious Eugene Meyer Award, which recognizes employees who exemplify the principles embodied by the paper's former owner and publisher – journalism, business sense and hard work.
Kornheiser started as a Post sports columnist in 1984 and for many years also wrote for the Style section, attracting a large following for his humorous musings on topics ranging from presidential politics to his teenaged children, his elderly father and the behavior of his dog. These columns were compiled in three books – Pumping Irony, Bald as I Wanna Be, and Back for More Cash.
Kornheiser graduated from Harpur College (now Binghamton University) in 1970 with a degree in English. He began his career in journalism right out of college at Newsday before going to the New York Times in 1976.
In May 2017, Kornheiser was recognized by Binghamton with an honorary doctorate. He was also named to the Washington, D.C. Sports Hall of Fame in 2017 and inducted into the National Jewish Sports Hall of Fame in 2008.