2020 - Cawood Ledford
Cawood Ledford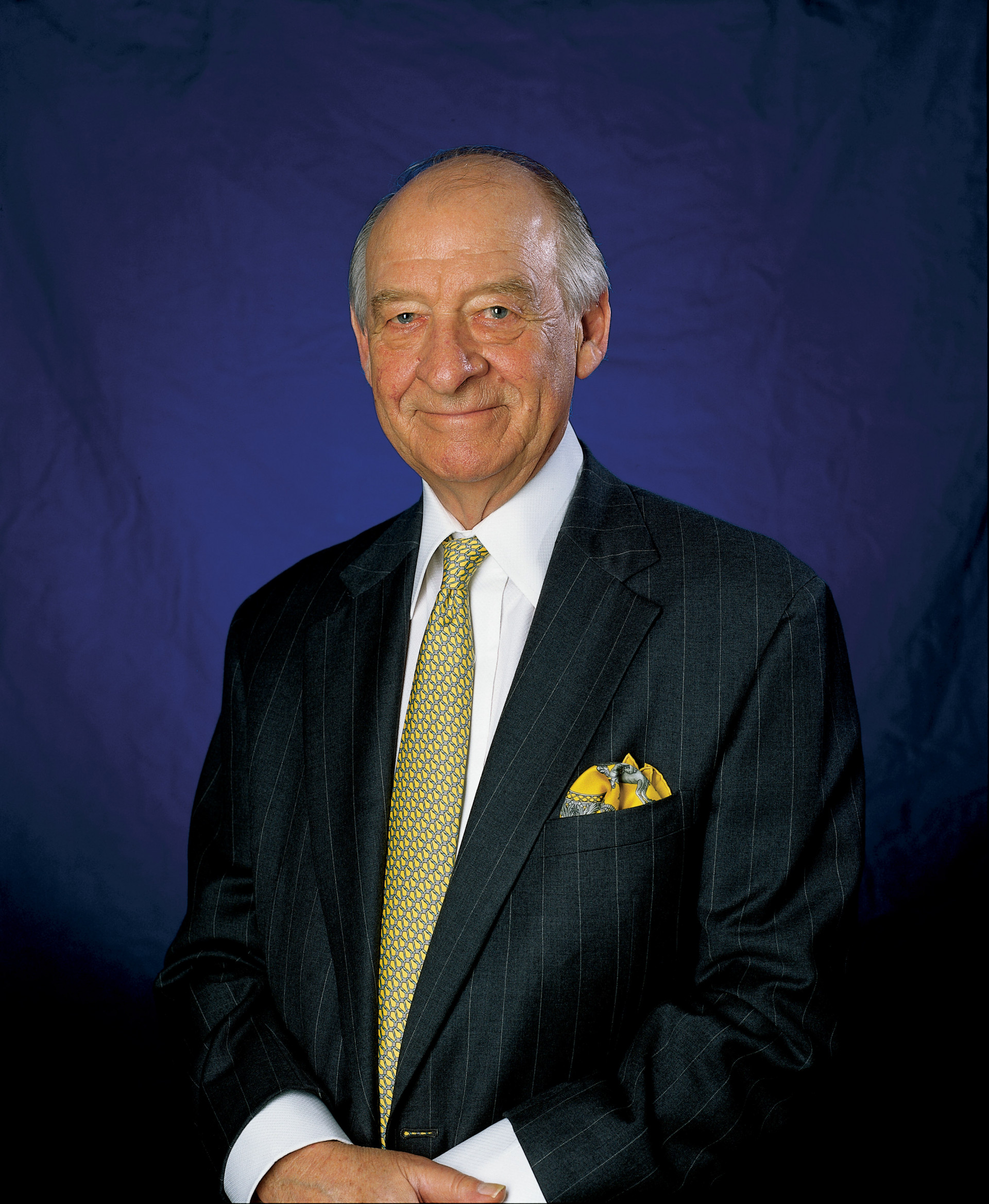 Amidst a golden age of college broadcasters throughout the South, no voice was more distinctive than that of Cawood Ledford, the longtime radio broadcaster for the University of Kentucky's basketball and football teams and a familiar voice for the Kentucky Derby.
Ledford, who died on Sept. 7, 2001, in Harlan, Kentucky, at the age of 75 after a bout with cancer, called Kentucky football and basketball for nearly four decades. To generations of Kentucky Wildcat fans, he was Big Blue football and basketball. He worked 17 NCAA Final Fours, including Kentucky's national championship seasons in 1958 and 1978.
Inducted into the Kentucky Athletic Hall of Fame in 1987, Ledford is one of only a handful of non-players to have a jersey hanging from the rafters at Rupp Arena.
In addition to his college play-by-play duties, he became a nationally renowned horse racing broadcaster, frequently calling the Kentucky Derby for CBS Radio.
The son of a coal miner, Ledford grew up in Harlan, Kentucky, and served in the Marines during World War II. He earned a degree from Centre College in Danville, Kentucky, and taught high school English. He began calling Kentucky football and basketball games in 1953 and retired in 1992.
Although the Wildcats' broadcasters are employed by the university, Ledford tended to call games as he saw them. The renowned Kentucky Coach Adolph Rupp once told him, ''By God, Cawood, when you see one of our teams dogging it, by God, burn 'em.''
Despite his Appalachian roots, there was little hint of the hills in Ledford's deep, soothing voice. His down-home style and vivid descriptions endeared him to legions of Kentucky fans in the mountains and beyond.
President Bill Clinton paid tribute to Ledford at a 1999 appearance in Hazard, Kentucky. ''I was thinking that if old Cawood had been a political announcer instead of a basketball announcer," Mr. Clinton said. "And I could have kept him with me these last 25 years, I'd have never lost an election,''
Upon his retirement, Ledford returned to Eastern Kentucky, moving to a farm about 10 miles south of Harlan.