2020 - Dick Young
Dick Young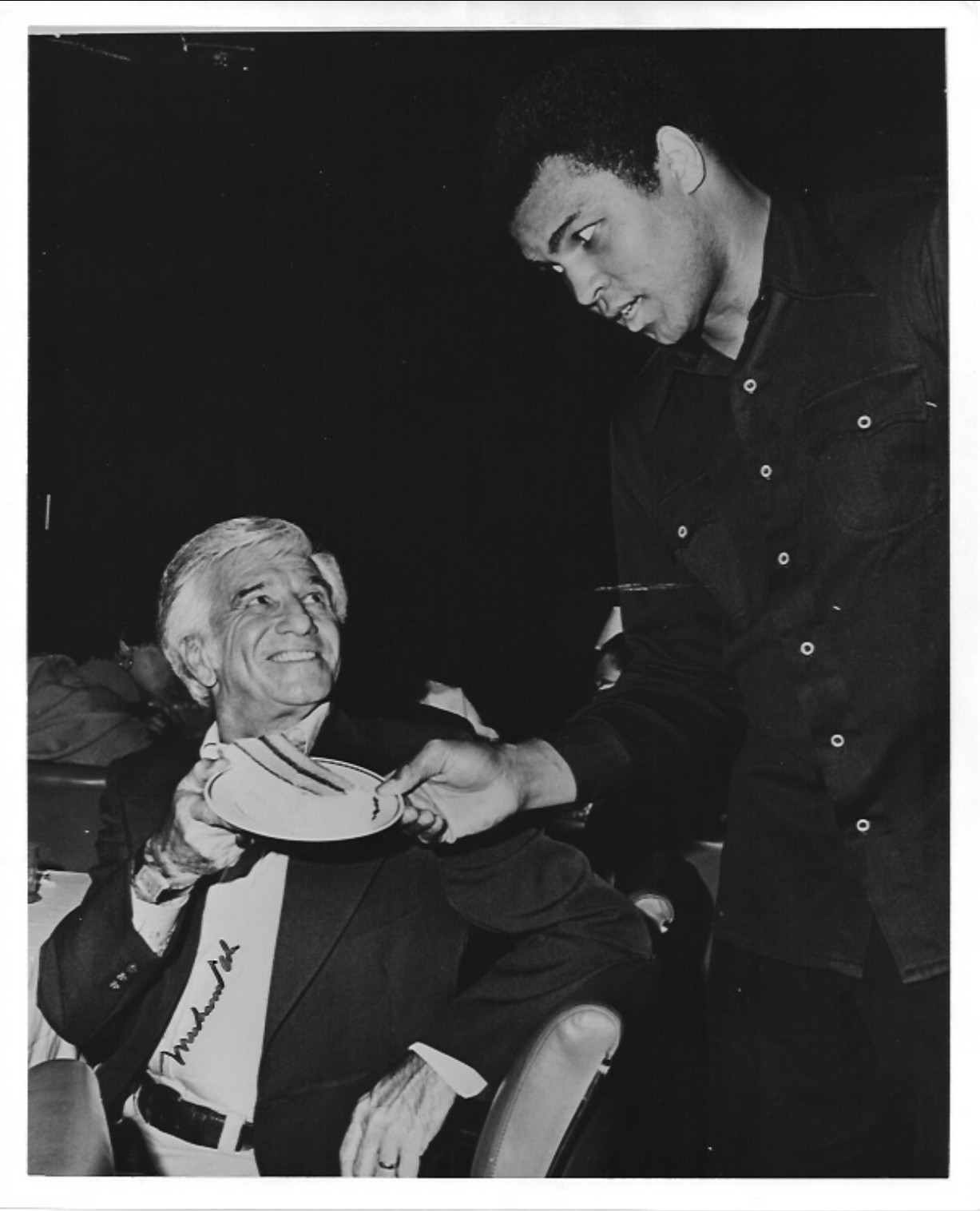 One of the most famous sportswriters of his day, Dick Young, worked for the New York Daily News from the 1940s to the 1970s. In a career that spanned 45 years, he was also a columnist for the New York Post and The Sporting News for many years after he retired from writing for daily newspapers.
While he covered all sports, his reporting on the Brooklyn Dodgers and on baseball in New York City, in general, brought him to national prominence. He received the J.G. Taylor Spink Award in 1978 and was president of the Baseball Writers Association of America.
He was elected to the writers' wing of the Baseball Hall of Fame in 1978.
Young received the James J. Walker Award from the Boxing Writers Association of America for long and meritorious service to boxing.
Young was known to be part of a new breed of sportswriters who did not only write about the action on the field but also about the social issues of the day and the private lives and foibles of the athletes they covered. He was the first sportswriter to bring the fans into the dressing room, so to speak, and was a very controversial figure for some time.
Young began covering the Dodgers in the 1940s and was present when the New York Giants staged their epic comeback in 1951 by rallying from 13 1/2 games down to catch the Dodgers and force a three-game playoff that ended with the "Shot Heard 'Round the World."
He was a great fan of Willie Mays and famously castigated the few writers who had failed to vote for him when he was elected to the Hall of Fame in his first year of eligibility in 1979. But he also had feuds with a few star players, notably Tom Seaver and Eddie Murray.
Young was also a great defender of sportswriters against the intrusions of television--when camera crews barged into the clubhouse, he brawled with the technicians.
He died on Sept.1, 1969, at Montefiore Hospital in The Bronx at the age of 69.