2020 - Michael Wilbon
Michael Wilbon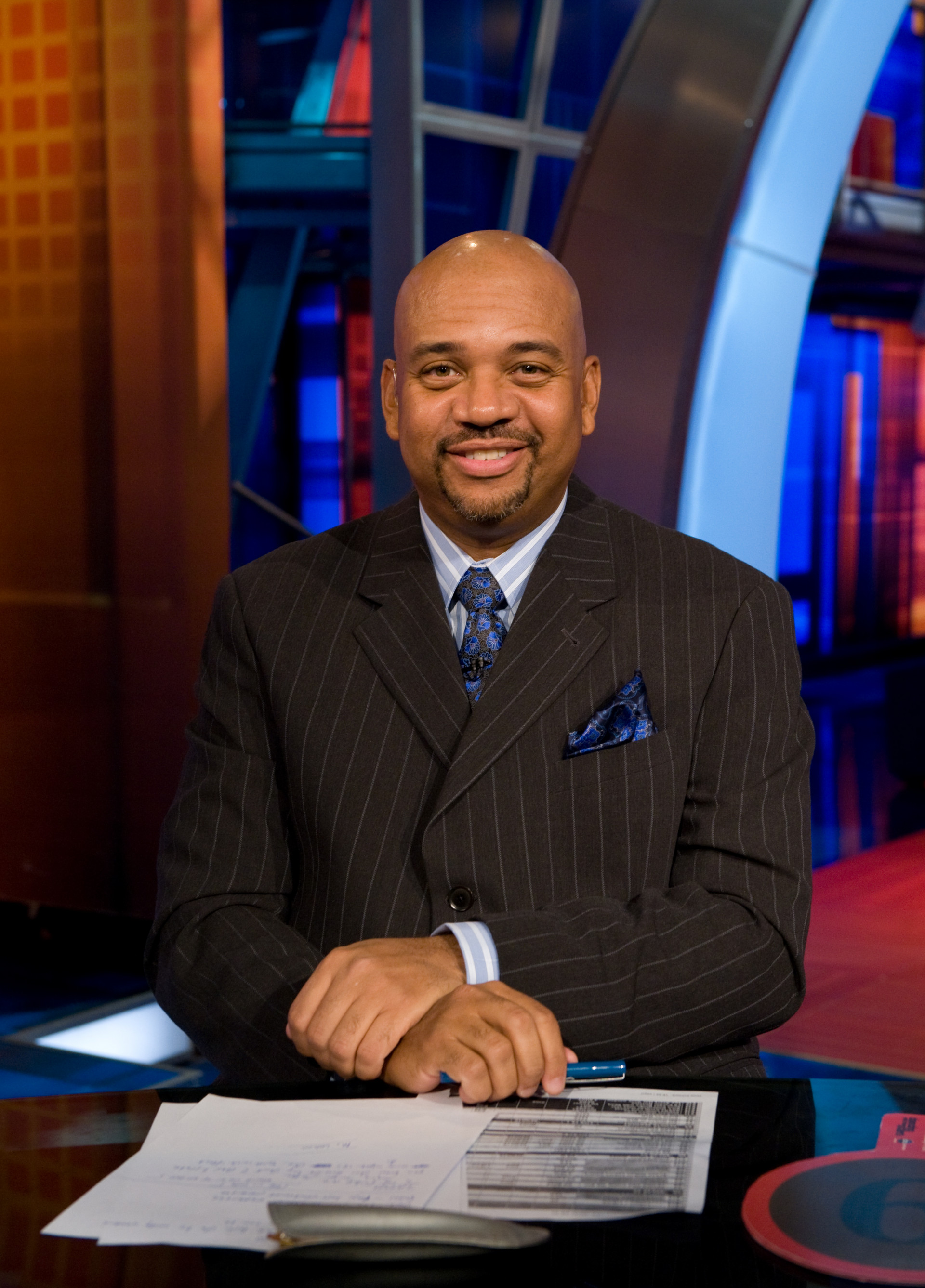 Michael Wilbon is one of the nation's most respected sports journalists and has an industry-wide presence as a decorated sportswriter who broadened his career to include television, radio, and new media.
A co-host of ESPN's Pardon the Interruption and an analyst on NBA Countdown, ESPN and ABC's longstanding NBA pregame show, Wilbon left The Washington Post in December 2010 after 31 years to assume an expanded role for the network.
Wilbon and his former Washington Post colleague, Tony Kornheiser, have co-hosted PTI since the show's debut in October of 2001. PTI earned Sports Emmy awards in 2009, 2016, and 2017 in the Daily Studio category and is among the industry's most-watched studio programs.
Since being added to the NBA coverage in 2005, Wilbon regularly contributes to NBA news and information programming across ESPN platforms. He appears frequently on SportsCenter and weekly on ESPN Radio 1000 in Chicago while also contributing to ESPN's The Undefeated.
Wilbon began his career at The Washington Post in 1980 as a sports reporter and was a columnist from 1990-2010.
During his years at The Post, Wilbon edited two books with Basketball Hall of Famer Charles Barkley, "I May Be Wrong But I Doubt It" and "Who's Afraid of a Large Black Man," Both made the New York Times best-seller list.
In October of 2017, Wilbon received, along with Kornheiser, the National Press Club's most prestigious prize, the Fourth Estate Award, which recognizes journalists who have made significant contributions to the field.
In 2020, Wilbon was named the Curt Gowdy Media Award recipient for print journalism by the Naismith Memorial Basketball Hall of Fame, and he was named to the National Sports Media Association (NSMA) Hall of Fame.
In 2009, Wilbon was honored by the National Association of Black Journalists (NABJ) with the organization's Lifetime Achievement Award. Two years earlier, he and Kornheiser received The Post's prestigious Eugene Meyer Award, which recognizes employees who exemplify the principles embodied by the newspaper's former owner/publisher.
In 2001, he was recognized by Sigma Delta Chi, the Society of Professional Journalists, as the top sports columnist in America. In March of 2011, Wilbon was inducted into the D.C. Sports Hall of Fame for his coverage and commentary on sports in and around the Nation's Capital.
In 2015, he was inducted into the Chicagoland Sports Hall of Fame and the Northwestern University Athletic Hall of Fame in 2017. Wilbon received the fourth annual Sam Lacy-Wendell Smith award presented in 2018 by the Shirley Povich Center for Sports Journalism at the University of Maryland for his significant contributions to racial and gender equality in sports.
Born and raised on the South Side of Chicago, Wilbon graduated in 1980 from Northwestern, where he is now a member of the Board of Trustees and where in 1997, he was inducted into the inaugural class of the Medill School of Journalism's Hall of Achievement.