2020 - Skip Caray
Skip Caray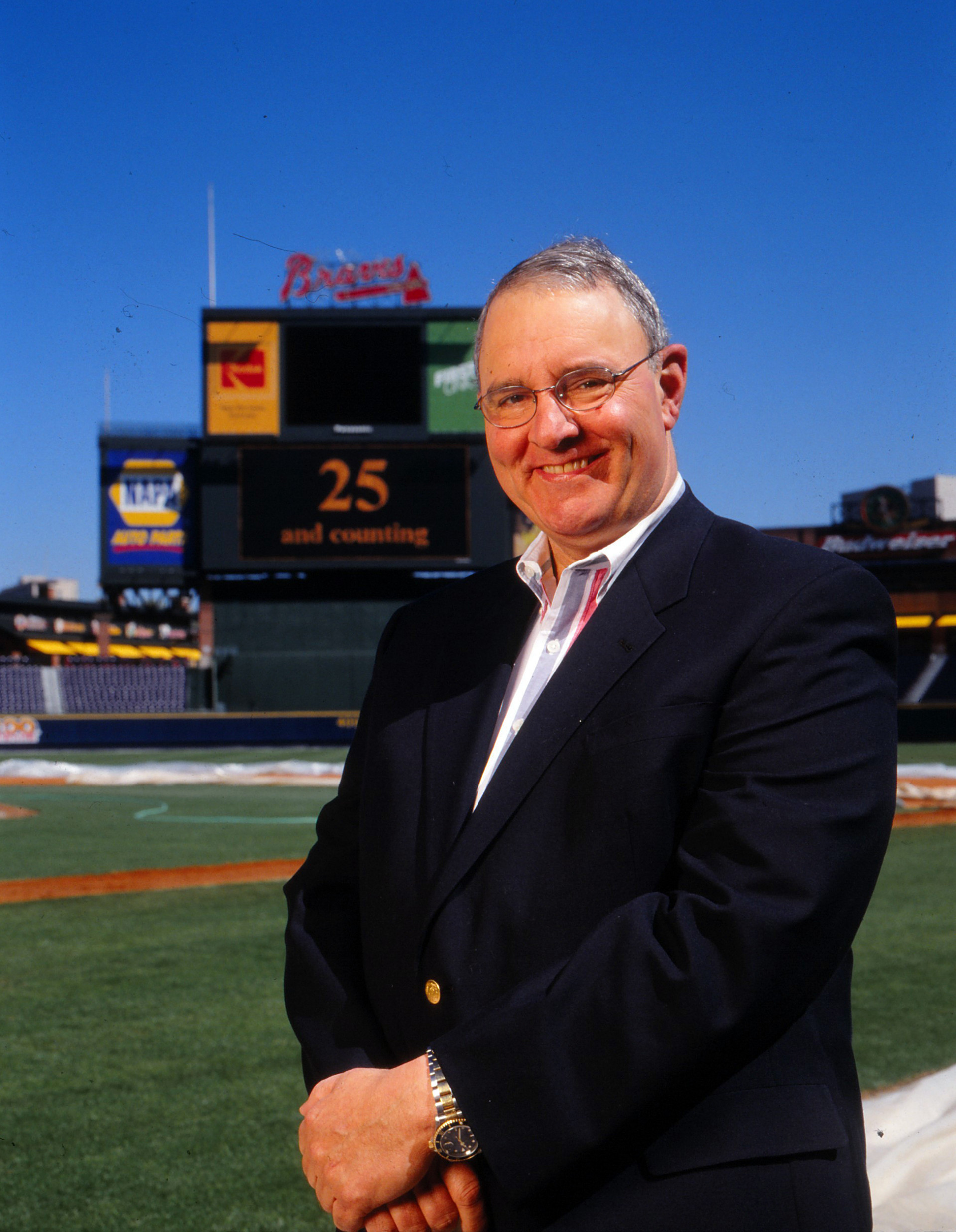 Skip Caray, a sportscaster whose nasal tone and sometimes playful, sometimes sardonic commentary on radio and television made him familiar to fans as the voice of the Atlanta Braves, spent 33 years calling games for the Braves before his passing in 2008.
He joined the Turner Broadcasting System in 1972 as voice of the Atlanta Hawks and was added to the Braves telecasts in 1976.
Caray was the middleman in a three-generation line of baseball broadcasters. His father, Harry, was a Hall of Famer, the legendary voice of the Chicago Cubs. His son Chip Caray was Harry's replacement in Chicago from 1998 to 2004 and is currently a Braves broadcaster as well as a TBS announcer on nationally televised games. On May 13, 1991, the three Caray men shared a broadcast booth for a Cubs-Braves game. A fourth Caray, Chip's brother, Josh, handles play-by-play for the Rocket City (Alabama) Pandas AA baseball team.
Born on Aug. 12, 1939, Caray grew up in St. Louis, Missouri. He graduated with honors from the University of Missouri with a degree in journalism. He was a color commentator for the University of Missouri football games, working alongside his father.
Caray began broadcasting baseball for the Tulsa Oilers of the Southern League in 1963. He also announced for the Atlanta Crackers in baseball's Southern League and college basketball for St. Louis University. He joined the NBA's St. Louis Hawks broadcasting team in 1967, moving to Atlanta with the team the following year. He has been recognized with six Georgia Sportscaster-of-the Year awards from the National Sports Media Association, as well as a Georgia-area Emmy, and was nominated for a 1994 Cable ACE Award in the sports play-by-play category.
In 2004, Caray was inducted into the Atlanta Braves Hall of Fame, along with fellow Braves announcer Pete Van Wieren. In 2000, Atlanta Mayor Bill Campbell declared July 30th "Skip Caray and Pete Van Wieren Day" in honor of their 25 years of broadcasting with the Braves.
"In an industry predicated on likeability," wrote Mark Bradley of the Atlanta Journal-Constitution in appreciation. "He really didn't care if you liked him or not. He said what he thought ... and if he happened to ruffle the tender sensibilities of listeners or management, well tough."
It was that trait of honesty, tinged with his trademark sense of humor, and his passion for the sport, that endeared him to fans in Atlanta and throughout the South