2020 - Tom Verducci
Tom Verducci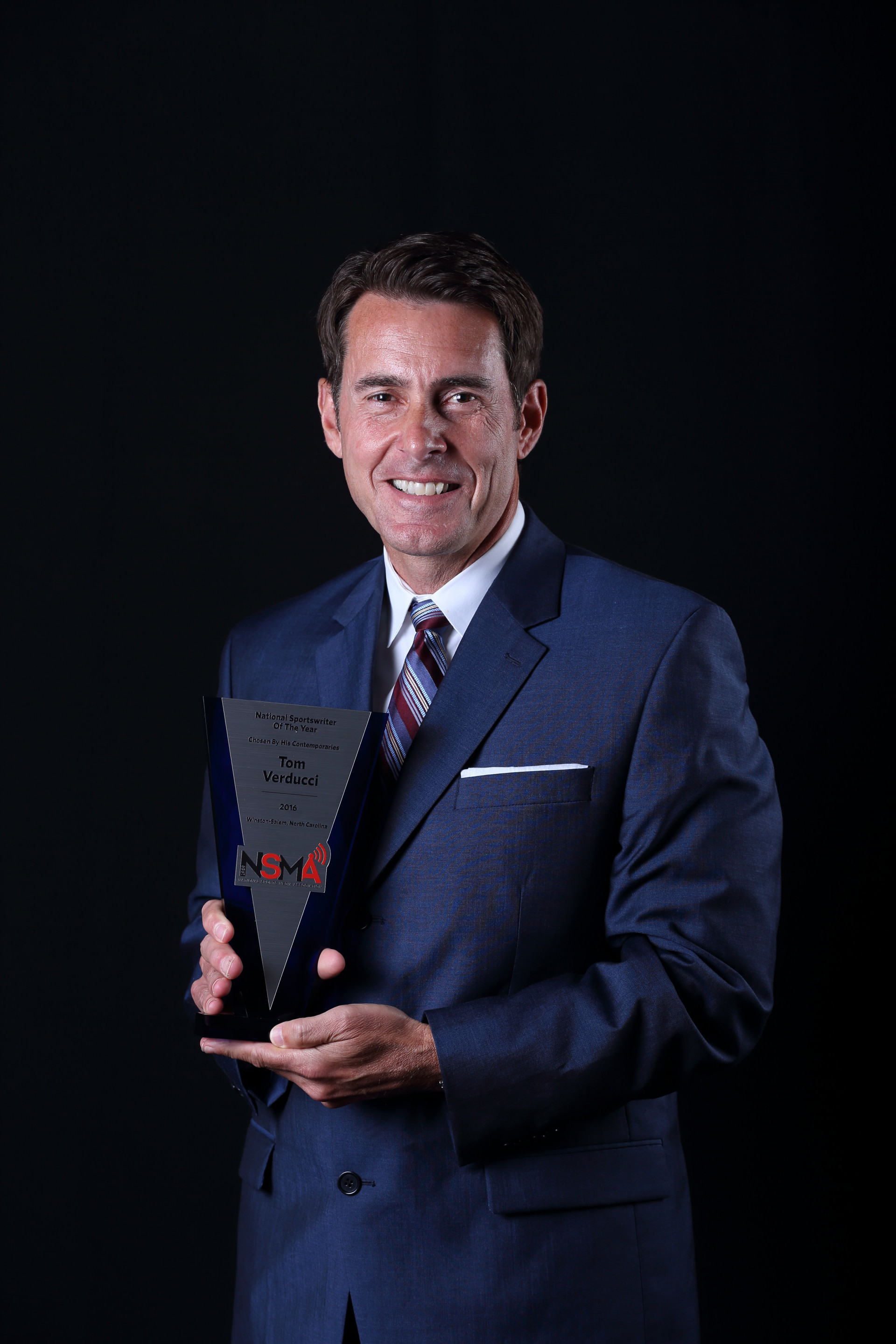 One of the most respected national major league baseball writers, Tom Verducci is an analyst and reporter for FOX Sports' Major League Baseball coverage. Joining the network in 2012, Verducci has been a reporter for the MLB Postseason since 2016.
One of only a few national MLB analysts to have not played professionally, the four-time Emmy-Award winner has covered the sport for more than 30 years in a variety of roles ranging from beat writer to columnist, feature writer, author, reporter, studio analyst, and game analyst.
Verducci is a three-time winner of the National Sports Media Association's National Sportswriter of the Year Award and was elected to the NSMA Hall of Fame in 2020.
Verducci took home the Sports Emmy Award in the Outstanding Sports Personality/Sports Reporter category in 2012 and 2018 as a field reporter for his regular and postseason baseball coverage. In 2013, he was awarded a second Sports Emmy Award for Outstanding Sports Personality — Studio Analyst, becoming the first non-former college or a pro athlete to claim the honor and the first person to earn the award after previously winning Outstanding Sports Reporter.
Verducci was in the broadcast booth alongside analyst Harold Reynolds and play-by-play announcer Joe Buck for FOX Sports' presentation of the All-Star Game and World Series in 2014 & 2015. In addition to his role with MLB Network, Verducci served as a studio analyst for TBS' coverage of the Division Series and American League Championship Series. He became a field reporter for TBS in October 2008 and joined the MLB Network booth in 2009. He also currently serves as a senior baseball writer at Sports Illustrated, where he has twice been named a National Magazine Award finalist.
Verducci spent 10 years as a baseball writer for Newsday, serving as its national baseball columnist from 1990 to 1993. He also was a sports reporter for Florida Today.
With Joe Torre, Verducci co-authored "The Yankee Years," a No. 1 New York Times bestseller released in 2009 that chronicled the New York Yankees' dugout and organization. His other books include New York Times bestseller "The Cubs Way," "Chasing the Dream: My Lifelong Journey to the World Series," and "Inside Baseball: The Best of Tom Verducci".Born and raised in Glen Ridge, New Jersey, Verducci graduated from Penn State in 1982 with a degree in journalism and was honored as the Most Outstanding Journalism Graduate in his class. He currently resides in Montgomery Township, New Jersey, with his wife, Kristen. They have two children, Adam and Ben.