2021-Larry Merchant
Larry Merchant
Born in the Bronx, New York, on February 11, 1931. Larry Merchant, nationally regarded as one of the best boxing announcers and analysts, graduated with a degree in journalism from Oklahoma University.
After two years in the Army, where he served as a sportswriter for Stars and Stripes. He was discharged in 1953 and became sports editor for the Wilmington (N.C.) News. A brief turn at the Associated Press followed before he was named sports editor of the Philadelphia Daily News, where he wrote a column five days a week. In 1965 he relocated to New York to be a columnist for the New York Post. He left the Post in 1975 and worked as a reporter and commentator for NBC and wrote a general-interest column for the Los Angeles Herald-Examiner.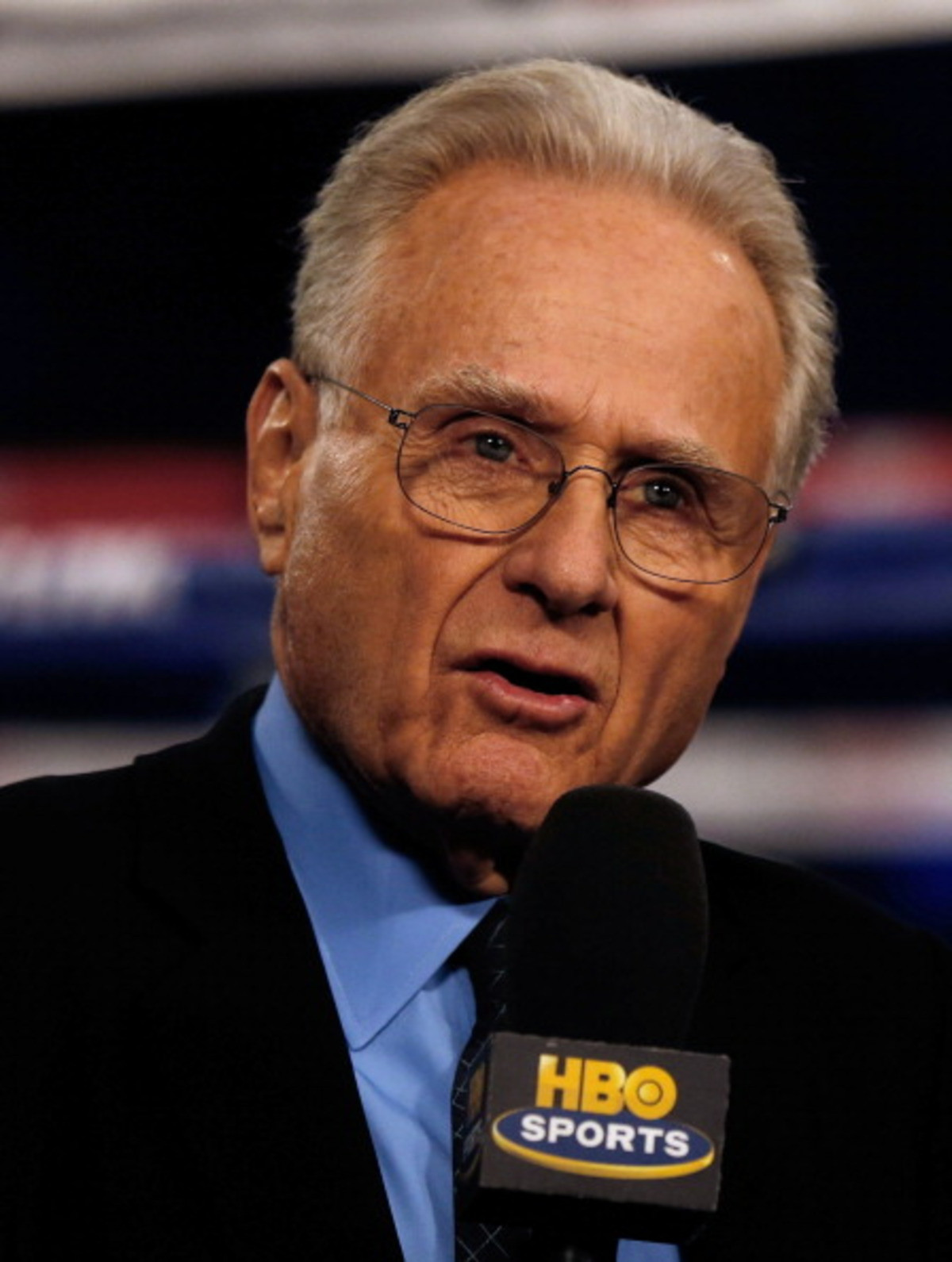 In 1978 he joined HBO Sports as an expert analyst for their boxing telecasts and spent 35 years at ringside until his retirement in 2012. His first fight on HBO was James Scott vs. Eddie Gregory at Rahway State Prison. His primary role at HBO was pre-and post-fight analysis, as well as post-fight interviews.
Merchant was awarded the 1985 Sam Taub Memorial Award for Excellence in Boxing Broadcast Journalism by the BWAA. An accomplished author, he has penned three books and also served as a writer for the HBO documentary series Legendary Nights. In October 2002, he was inducted into the World Boxing Hall of Fame in Los Angeles, and he was inducted into the International Boxing Hall of Fame in 2009.
Merchant was, without a doubt, one of the most respected boxing minds in the business. ESPN's Dan Rafael has, on multiple occasions, called Merchant "the greatest television boxing analyst of all time."
His unique insight into the sport, willingness to say whatever was on his mind, and, most of all, fearlessness toward even the biggest names has been missed from ringside.
Since leaving HBO Merchant has provided commentary for the international English language feed of some Top Rank promoted boxing shows.
He currently lives in Santa Monica, California.