2021-Rick Telander
Rick Telander
Rick Telander, a native of Peoria, Illinois, has been a professional journalist for more than four decades. He attended Northwestern University on a football scholarship and received his Bachelor of Arts degree in English Literature.
Telander attended Kellar Grade School and Richwoods Community High School, where he played football, basketball, and ran track. He went to Northwestern University on a football scholarship and made All-Big Ten as a cornerback, and was a two-time All-Big Ten Academic selection. He also punted for the Wildcats in his junior season. After his senior season, he joined the Northwestern swimming team under coach Bob Steele, who had been his old coach in Peoria. He graduated in 1971 and was selected by the Kansas City Chiefs in the eighth round of the NFL draft. He was cut during training camp and soon began his freelance writing career.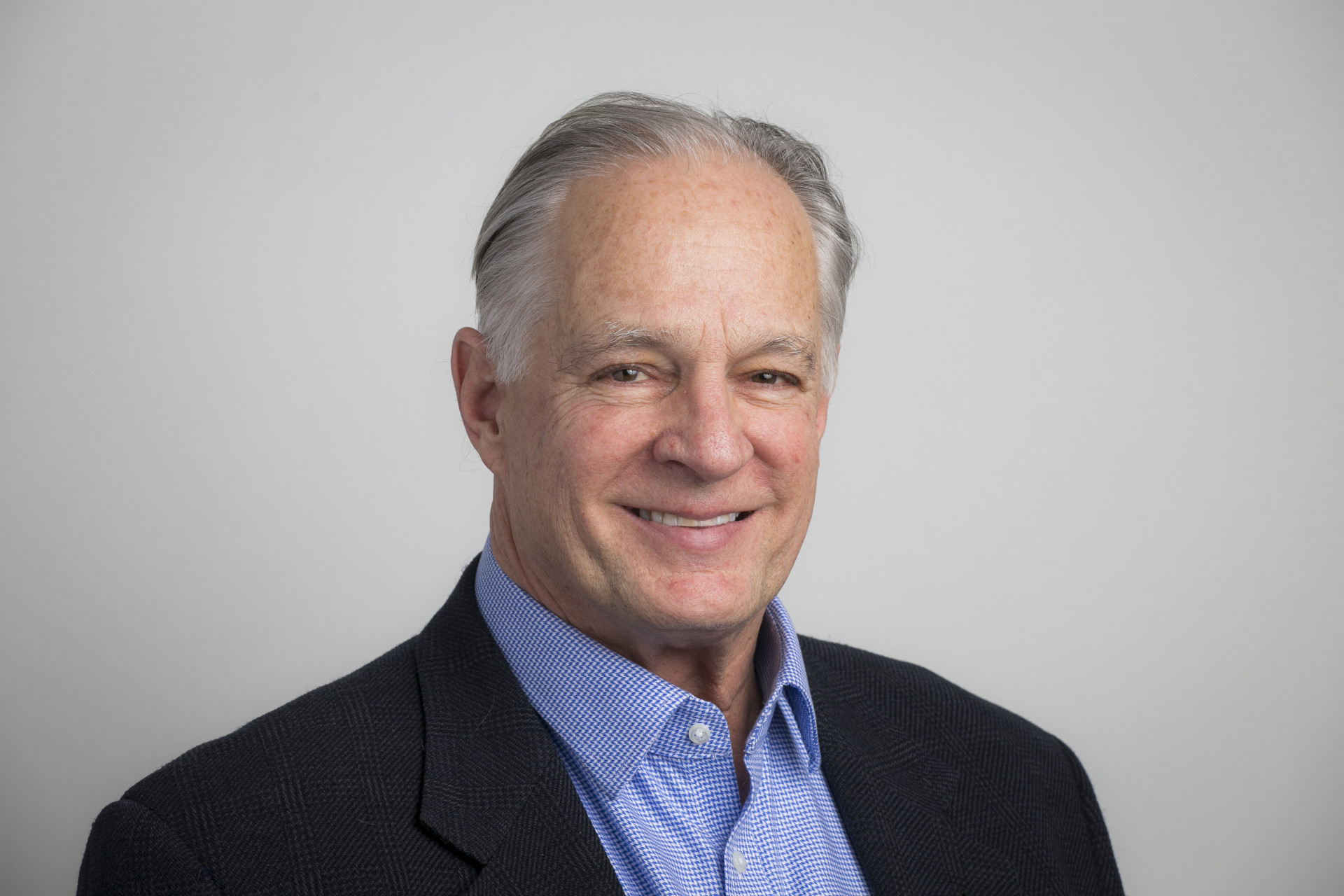 In time he would write pieces for newspapers and magazines as varied as Esquire, National Wildlife, Premiere, TV Guide, Playboy, Men's Journal, PTA Magazine, American Libraries, Baseball Digest, Outside, and others. His first national article appeared in Sports Illustrated in 1972. Titled, "Like a Rose,'' it was about the jolt of being done with football, and being forced to, as head coach and general manager Hank Stram had advised him, "get on with your life." In time, his Chiefs experience would expand into a book, "Like a Rose: A Celebration of Football" and be made into a film by NFL Films in 2013.
Telander was a Special Contributor for Sports Illustrated for eight years, joining the magazine full-time as a Senior Writer in 1981. In 1995 he left Sports Illustrated to become the senior sports columnist for the Chicago Sun-Times, a position he holds to this day. He has written nine books and had his articles collected in over two dozen anthologies.
His work was nominated three times for the Pulitzer Prize by the Sun-Times. He has been named Illinois Sportswriter of the Year eight times and has had eight stories named to the Best American Sports Writing anthology. In 2018 he received the Sigma Delta Chi Award from the Society of Professional Journalists for a series he wrote on violence in inner-city Chicago high schools and the saving force of sport.
In 2020 he received the Dan Jenkins Excellence in Sportswriting Lifetime Achievement Award from the University of Texas at Austin. In 2021 he was voted into the National Sports Media Hall of Fame.
From an early age, Telander began drawing. His artwork developed slowly with random pen and ink drawings, sketches, Day-Glo signs, and even spray-painted graffiti on urban walls. In time he became friends with renowned Chicago artists Ed Pashcke, Tony Fitzpatrick, and Mark McMahon, and he learned much by watching them work and taking instruction from them in their craft. He had his first showing of his paintings at the Adventureland Gallery in Chicago in 2018