2022-Stuart Scott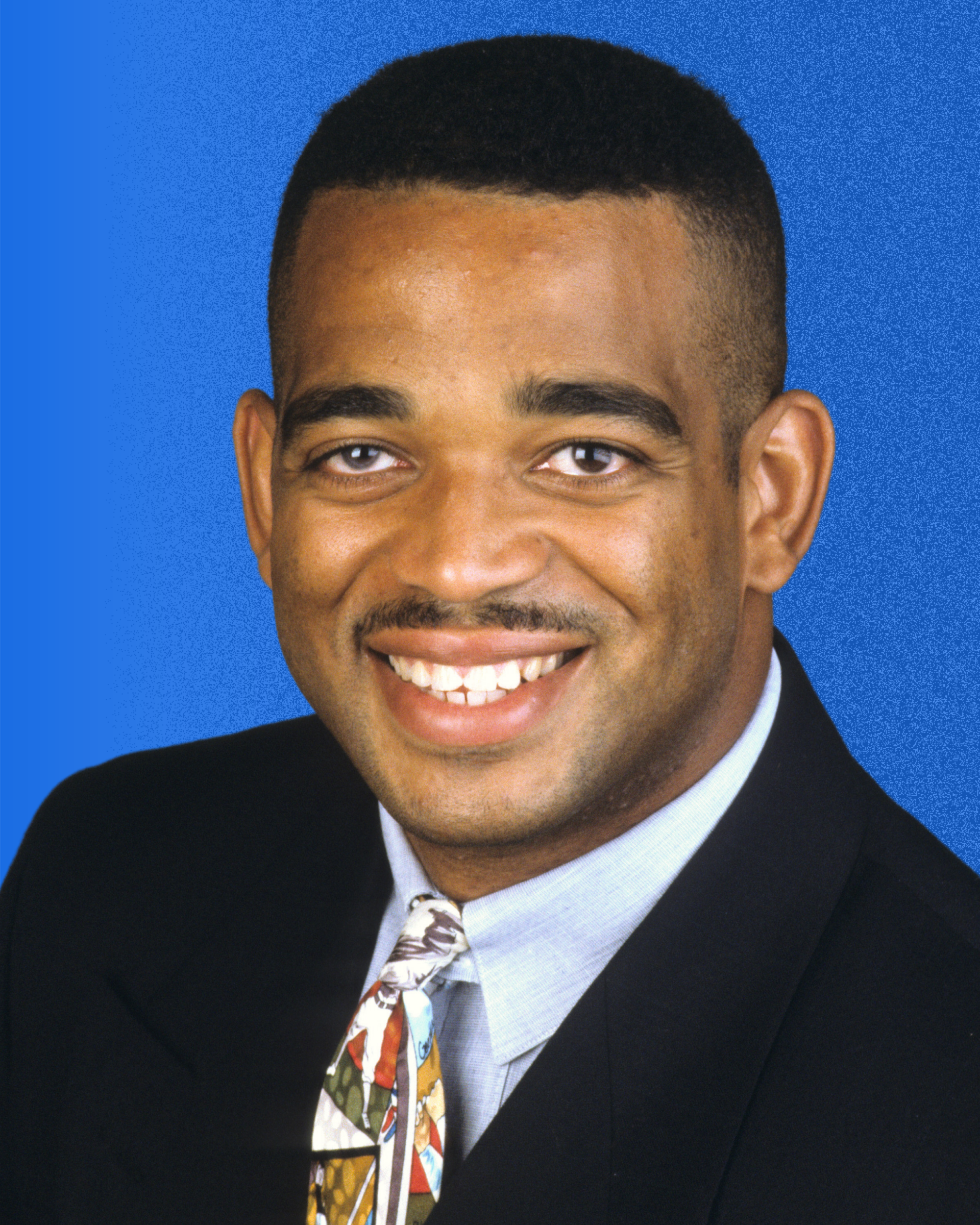 Stuart Scott was born in Chicago, but he, along with two sisters and a brother, spent his formative years in North Carolina. Stuart attended R.J. Reynolds High in Winston-Salem and then the University of North Carolina, where he played wide receiver and defensive back on the club football team. He also worked at the student radio station, WXYC.
After graduating in 1987 with a degree in speech communication, Stuart was hired by WPDE-TV in Florence, South Carolina. His career path took him from Florence to WRAL-TV in Raleigh, North Carolina, to WESH-TV in Orlando, Florida, and in his pre-ESPN clips, you can feel his energy, hear his music and sense his on-camera charisma. At WESH, he first met ESPN producer Gus Ramsey, who was beginning his own career.
The confines of a studio could not hold Stuart. Before the millennium arrived, he was covering the MLB playoffs, the Final Four and the NBA Finals. He wrote for ESPN The Magazine and went one-on-one in interviews with Tiger Woods and Michael Jordan. Once the century rolled over, he did pretty much everything, hosting game shows and New Year's Eve specials, sitting down with President Obama, and becoming the guiding light for NBA and NFL coverage.
There were a few downs mixed in with the ups, though. He suffered an eye injury while trying to catch a pass at a New York Jets mini-camp, necessitating surgery that put him out of work for a few months. His marriage to Kimberly Scott, the mother of their daughters, came to an end. And on Nov. 26, 2007, while covering a "Monday Night Football" game between the Steelers and Dolphins, Stuart had to have an emergency appendectomy that revealed a malignancy requiring additional surgery.
Scott saved his best for his last year on the air. At the ESPYS on July 16, shortly before his 49th birthday and following another round of cancer surgery, Stuart accepted the Jimmy V Award for Perseverance.
He passed away in January of 2015 at the age of 49, leaving a legacy that will last for generations to come.
-30-