2023-Bill Plaschke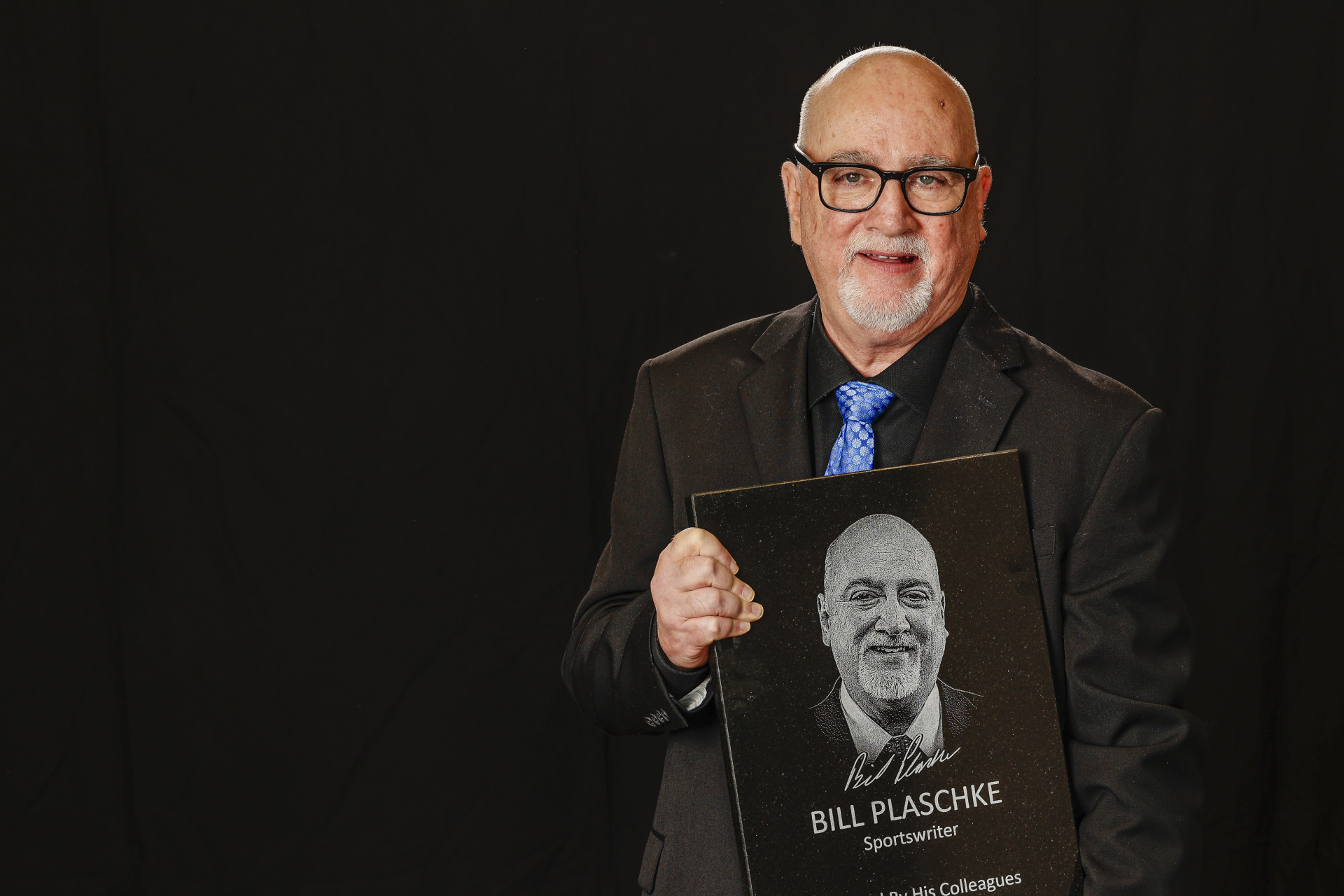 Bill Plaschke has been an L.A. Times columnist since 1996. He has been named national sports columnist of the year eight times by the Associated Press Sports Editors (20 times in the Top Ten), and twice each by the Society of Professional Journalists and National Headliner Awards.
Plaschke was born and raised in Louisville, Kentucky. He received his bachelor's degree in mass communications from Southern Illinois University Edwardsville, where he was the sports editor of the school newspaper. During part of his college career, because he had so little money, he lived in a church basement next to an oil refinery. He has credited this experience for his love of telling stories of forgotten members of society.
Following graduation, Plaschke spent time as a sportswriter in Ft. Lauderdale and Seattle, before hooking on with the L.A. Times in 1987. He mainly covered the Dodgers until he was promoted to sports columnist in 1996.
He is the author of five books, including a collection of his columns entitled, "Plaschke: Good Sports, Spoil Sports, Foul Ball and Oddballs." Plaschke is also a panelist on the popular ESPN daily talk show, "Around the Horn."
For his community service, he has been named Man of the Year by the Los Angeles Big Brothers/Big Sisters, and has received a Pursuit of Justice Award from the California Women's Law Center. Plaschke has appeared in a movie ("Ali"), a dramatic HBO series ("Luck") and, in a crowning cultural moment he still does not quite understand, his name can be found in a rap song "Females Welcome" by Asher Roth