2023-Lee Corso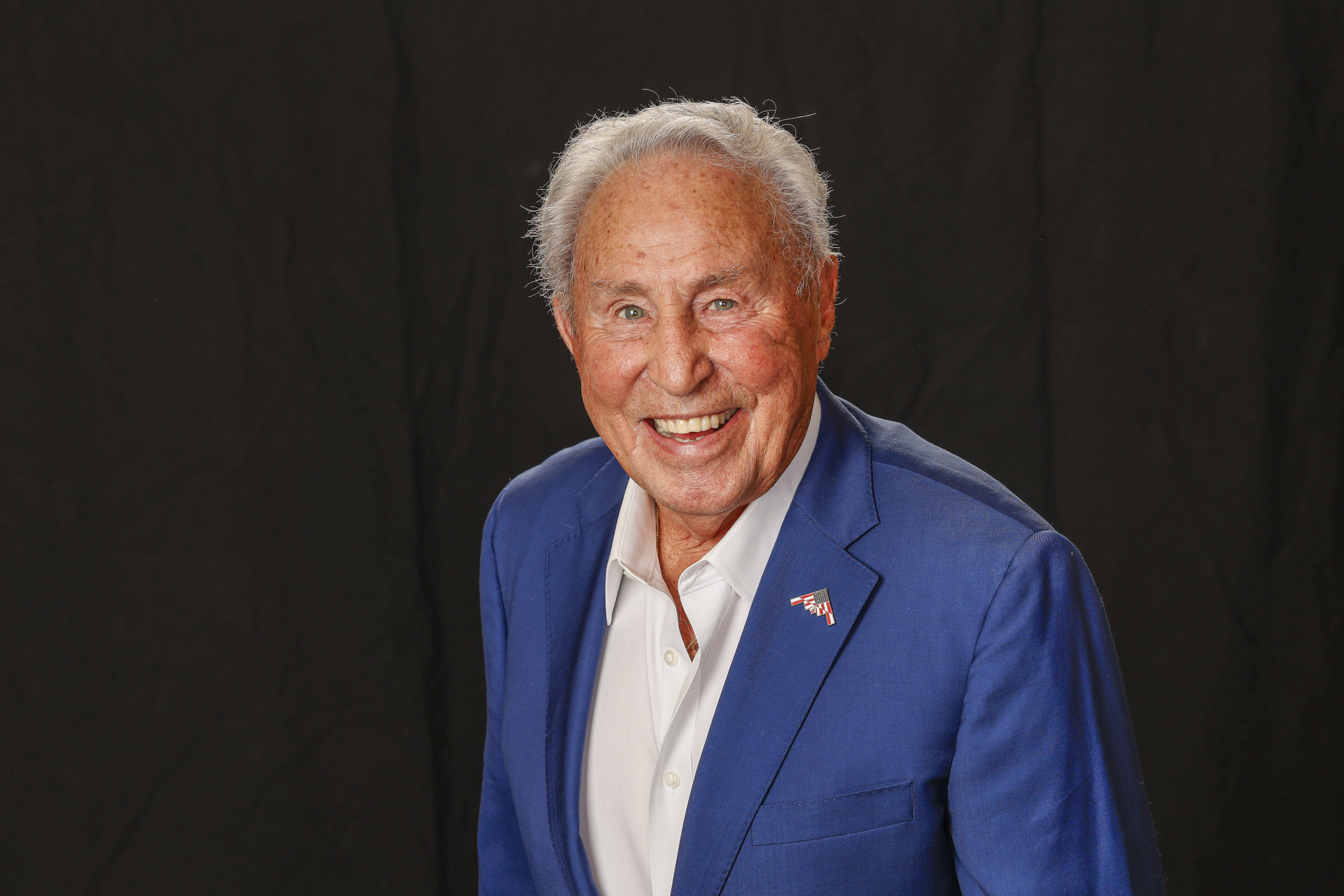 Lee Corso, one of college football's most entertaining analysts, is a long-time member of ESPN's college football team. He is best known serving as an analyst on the eight-time Emmy-Award winning College GameDay, the network's signature Saturday morning show originating from the site of one of the day's best storylines. In addition to his regular Saturday mornings, Corso has appeared across ESPN's vast number of studio shows over the years and been a constant at ESPN's biggest college football events, including numerous national championships.
Corso joined ESPN in 1987 and is the only original College GameDay on-air personality remaining on the show (he was a contributor in 1987-88 and joined as an analyst in 1989). He joined ESPN after 28 years as a coach at the college and professional levels, including 17 seasons as a head coach.
Corso is best known for his College GameDay headgear selection, in which he picks the winning team in the matchup that College GameDay is originating from. Through the end of 2022, Corso had an all-time record of 264-131. He had donned more than 61 different headgears.
Corso has been honored with two prestigious awards: the US Sports Academy Ronald Reagan Media Award given to those who have made outstanding contributions to sport through broadcasting, print, photography or acting and the National College Football Awards Association Contributions to College Football Award recognizing exceptional contributions to college football and a lifetime of achievement and integrity. He also received the 2011 Jake Wade Award presented to an individual who has made an outstanding contribution in the media to the field of intercollegiate athletics. In 2012, Corso received many additional honors: the Over the Mountain Touchdown Club Lifetime Achievement Award; earned an Honorary Doctorate and was the commencement speaker at Florida State; and was named the Liberty Bowl Distinguished Citizen Award.
In 2001, Sporting News magazine selected Corso as the 17th most influential person in college football. The magazine in January 2004 ranked Corso and fellow GameDay personalities – Chris Fowler and Kirk Herbstreit – as 2003's "Most Powerful Media Personalities in Sports."
GameDay has won a Sports Emmy in 2007, 2009, 2010, 2014, 2015, 2016, 2017 and 2018. In 2006, College GameDay received the National Football Foundation & College Hall of Fame's Outstanding Contribution to Amateur Football Award.
Corso was head coach of the Louisville Cardinals for four seasons (1969-72), and in that short span took the Cardinals to the 1970 Pasadena Bowl. It was the first Louisville football bowl appearance since 1958. During his time at Louisville, Corso compiled a 28-11-3 mark and captured two Missouri Valley Conference Championships (1970 & '71). He then moved to Indiana in 1973 where spent 10 seasons as the head coach of the Hoosiers, leading the school to their first bowl victory in 75 years, a 38-37 decision over previously unbeaten Brigham Young in the 1979 Holiday Bowl. Corso coached Northern Illinois in 1984 before taking over the reins of the Orlando Renegades of the United States Football League (USFL) in 1985 for one season. He began his coaching career as an assistant coach for 11 seasons (1958-68) at Florida State, Maryland and Navy. In addition, from January-July 1991, Corso served as General Manager of the World League's Orlando Thunder.
Corso received four varsity letters in both football and baseball at Florida State. He is a member of the Hall of Fame at Florida State University, University of Louisville and Indiana University. Corso was also inducted into the state of Florida Sports Hall of Fame in St. Petersburg and most recently into the Kentucky Athletic Hall of Fame. In 2006, he received the Florida State Alumni Association's Gold Medal, the highest alumni honor.
A graduate of Florida State, Corso earned a bachelor of arts degree in physical education and a master's degree in administration and supervision. Corso is director of business development for Dixon Ticonderoga, Heathrow, Fla., an international diversified manufacturer and marketer of writing and arts products.