2021-Bill King
Bill King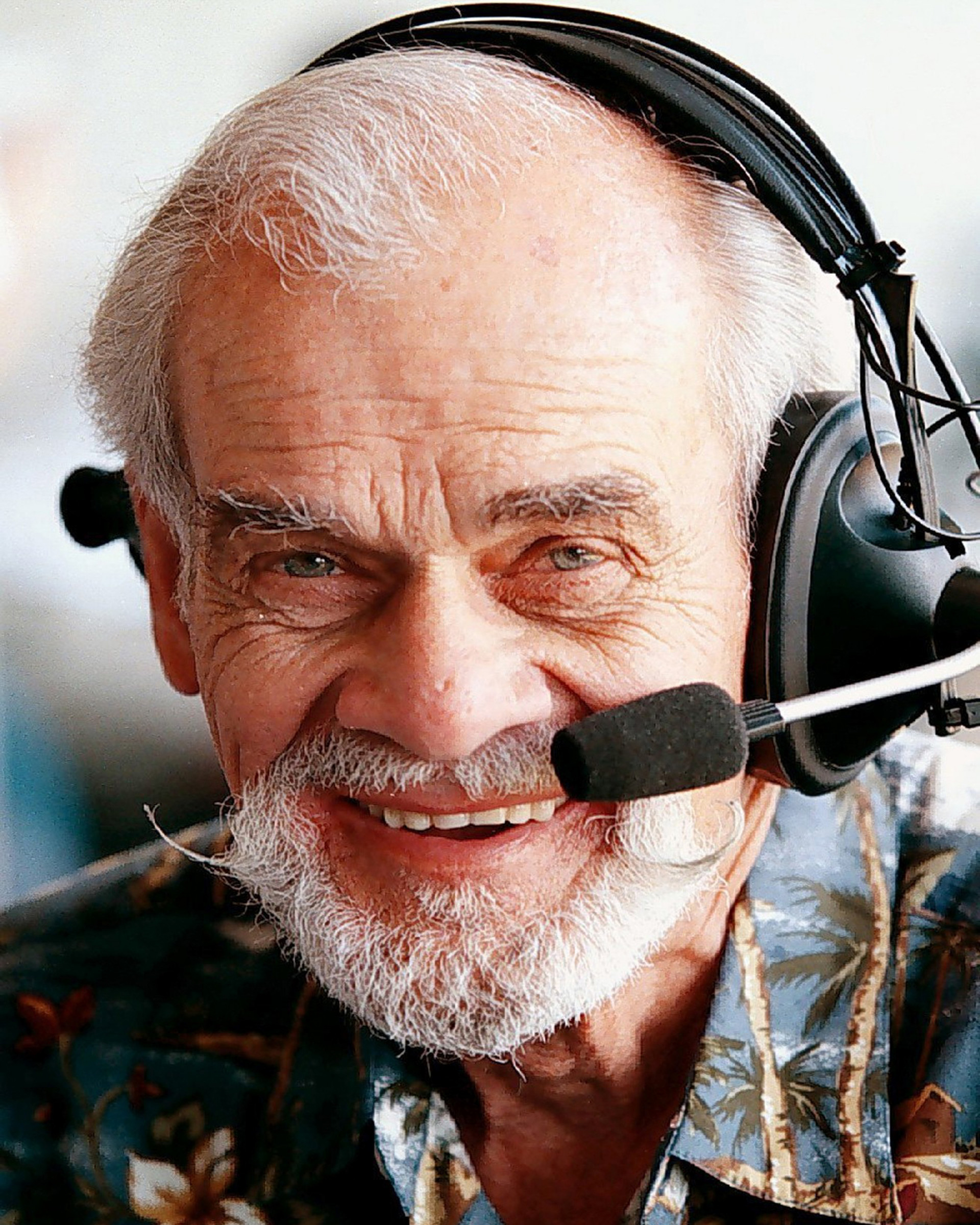 The legendary voice of the Oakland Athletics, Bill King, broadcasted Athletics games for 25 seasons. He began with the "Billy Ball" teams of the early 1980s, continuing with the "Bash Brothers" era that saw the A's make three consecutive World Series appearances from 1988-90, and completing his tenure with the talented Oakland clubs that earned four consecutive playoff berths (2000-03).
He passed away in 2005 at the age of 78.
King was named the 2017 recipient of the Ford C. Frick Award, presented annually for excellence in broadcasting by the National Baseball Hall of Fame and Museum. That year he was recognized during the Major League Baseball Hall of Fame Awards Presentation as part of Hall of Fame Weekend. King became the 41st winner of the Frick Award, as he earned the highest point total in a vote conducted by the Hall of Fame's 17-member Frick Award Committee.
With the likes of network announcers Al Michaels, John Madden, and Jon Miller counted among his great admirers, King was that rare play-by-play voice for three major sports franchises in the same market, spending 25 years with the Oakland A's along with 27 years with the Raiders and 21 years with the Warriors.
Miller, the long-time ESPN announcer, once said about King: "He's the Tony Bennett of broadcasters. They say Tony Bennett is the entertainer's entertainer. Bill is the broadcaster's broadcaster."
King's passion for painting a visual account of the action made his broadcasting style an art form. His trademark exclamatory phrase, "Holy Toledo," became a familiar part of the Bay Area sports scene for more than 40 years. He was also renowned for his handle-bar mustache and for his wide range of interests, including the opera, ballet, painting, and Russian history and literature.
"Walking away from a Bill King broadcast, one never felt deprived, as if something was missed," said Bob Padecky of the Santa Rosa Press Democrat. "Bill filled in the blanks, and he did it with verbal gymnastics that would have won him Olympic gold every four years if such an activity was a sport."
"I cannot believe that there ever was a better radio basketball play-by-play man than Bill King," said former Warriors all-star forward Rick Barry. "Nobody, nobody had the vocabulary.... It was like poetry almost. ... You could visualize with Bill. He created television in your mind.
King began his career on Guam with Armed Forces Radio, and started broadcasting sports in the late 1940s in Pekin, Illinois, calling minor-league baseball and high school football and basketball. He came to the Bay Area in 1958 and was hired by KSFO to work on Giants broadcasts. He also called Cal football and basketball games, and did color commentary for the San Francisco Seals hockey team.
-30-