2021-Dick Stockton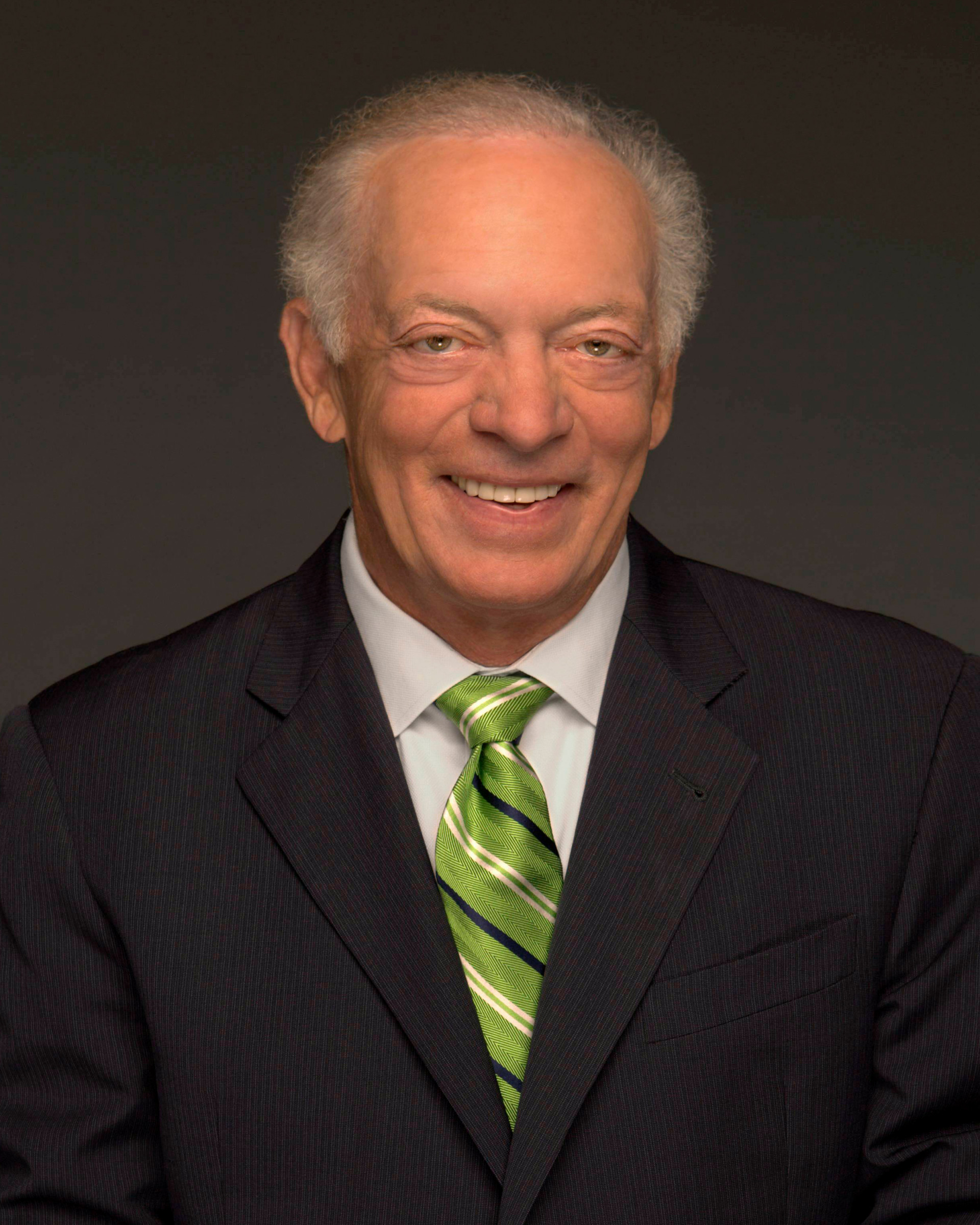 Dick Stockton, who has called more major U.S. professional sports games for television than anyone in history, announced his retirement in November of 2020. An acclaimed FOX Sports play-by-play announcer and one of the most iconic voices in sports broadcasting history, he enjoyed an illustrious 55-year TV career that encompassed at least 1,545 network television games across the big four professional sports leagues (NFL, NBA, MLB, NHL), more than any American sports broadcaster.
Stockton, whose signature voice transcended not only sports genres but generations of fans, joined
FOX Sports in 1994 and stayed through his retirement, serving as play-by-play announcer for NFL, MLB and college basketball.
The FOX Sports lynchpin celebrated his 27th year of NFL on FOX in 2020, with 714 NFL games to his credit. He has worked with and mentored nearly every single NFL analyst who has risen through the FOX Sports ranks.
Stockton's outstanding work earned multiple awards, including being voted into the National Sports Media Association's Hall of Fame. Stockton earned the 2001 Curt Gowdy Electronic Media Award from the Naismith Basketball Hall of Fame; a CableAce nomination for his NBA work for TNT in 1997; and the prestigious Sonny Hirsch Excellence in Sports Broadcasting Award in 2016, named after the longtime voice of the Miami Hurricanes and honoring an outstanding sports broadcaster who has had a major impact in their field, while making notable accomplishments within the community.
In 2009, Stockton was named one of the top-50 network sportscasters of all time by the American Sportscasters Association.
Considered one of the most versatile broadcasters in history, Stockton's vast resume includes 17 years at CBS Sports and 19 years covering the NBA Playoffs for Turner Sports, in addition to a play-by-play role for TBS' coverage of MLB postseason. Stockton also served as Turner Sports' voice for regular season and NBA playoff games from 1995-2013. He called a total of 617 NBA games, the fourth-most for a play-by-play announcer.
Prior to joining FOX, Stockton worked for CBS Sports, calling the NFL, NBA (lead play-by-play from 1982-'90), MLB and college basketball (lead play-by-play for NCAA Regional Finals), in addition to the World Swimming and Diving Championships, championship boxing, track and field, the Pan American Games and the Olympic Games. Earlier in his career, NBC tapped him to cover NFL games and NCAA tournament basketball. He also handled play-by-play for Oakland A's games for KRON-TV in San Francisco.
He was assigned the Winter Olympics Men's Skiing events in France in 1992 and the 1994 Norway Games' speed-skating events for CBS. Stockton called the Gold Medal-winning performances by speed skaters Dan Jansen and Bonnie Blair, moments he considers among the highlights of his career.
Stockton also called six Super Bowls for the NFL Network's international broadcast between 2002 and 2008.
As the voice of the Boston Red Sox from 1975 through 1978 at WSBK-TV, he broadcast Carlton Fisk's legendary 12th-inning, game-winning home run in Game 6 of the 1975 World Series for NBC Sports, coining his famous call, "There it goes, a long drive, if it stays fair … home run!." In 1998, "TV Guide" ranked the Fisk home run as the top moment in the history of televised sports.
His broadcasting career first took flight in 1965 in local radio and TV in his hometown of Philadelphia, after which he worked his way up to sports director at KDKA-TV in Pittsburgh. While there in the late 1960s, Stockton began working with CBS Sports before moving to a full time role in 1978.
-30-