​ A Tale of Two Gipps, by Jerry Izenberg
10.09.2017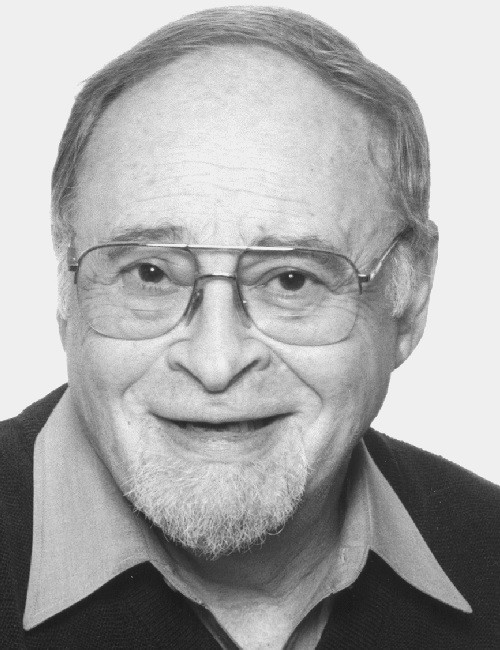 HENDERSON. NV—So here we are in late October, a time that for all intents and purposes is the chronological halftime of the regular college football season. In every locker room the need for guidance for the downtrodden and wounded becomes more intense. Consider a prime situation.

Battered and bruised, hundreds of Saturday's heroes stagger into their dressing rooms at halftime. They couldn't make a first down. They couldn't finish a tackle. Their 100-yard world was crashing down on them. Enter the coach, henceforth known as the WOC (Wise Old Coach).
What does it matter that the quarterback was sacked nine times. Now the WOC will speak. Now his passion will be turned into theirs—or that's the theory. Hell, the pep talk always works in the movies.
In terms of motivation the best WOC of all was a man named Knute Rockne. As a case in point:
It is 1928--George Gipp, the first true Notre Dame super star, has been dead for eight years. His impact on Irish football history takes a little objective explaining. Notre Dame on this day was trailing Army at halftime. We know, although it is not often acknowledged, that Gipp had died, of complications from a throat infection. He was 25, and had just finished a remarkable career, in which he ran for 2,341 yards and 21 touchdowns, passed for 1,789 yards and eight TDs, punted for a 38-yard average, intercepted five times, returned 16 punts and 22 kickoffs for substantial yardage, kicked 27 extra points, and played a terrific defense. He was easily the greatest football player of his era, or since the game took root.
That was George Gipp, the athlete.
George Gipp, the person, was something less than heroic.
He had come to Notre Dame as a 21-year old freshman, his matriculation delayed by a chain of related events, reflecting the time he spent in the pool halls and saloons of his native Laurium, MI.
An uninspired student, he was actually once expelled, but was reinstated through alumni pressure. He was a hard drinker and a prolific gambler who almost always bet on football.. Back then, Notre Dame ran a recruiting system that would not have survived today's NCAA oversight.
Therefore, his reinstatement just happened to come at the start of the football season. He moved off campus, rented a downtown hotel room, continued to shoot pool at Hullie and Mikes, continued to gamble, and rarely dropped by the classroom.
But, hey, nobody is perfect.
On that day in 1928, Rockne desperately needed a smokescreen to prop up the troops (most of whom had been in elementary school when Gipp played) so he told them with emotion in his voice and tears in his eyes about the night George Gipp died. They were alone, Rockne conceded, when Gipp told him:
``Rock, some day when the boys are up against it and the time is right, tell them to beat Army for me.''
This message was not to be confused with other halftime messages at other times when Rockne told other N.D. teams about sick alumni propped in bed listening to the game and praying for them.
Thus aroused, Notre Dame's team ran back on the field and dominated to beat West Point, and the legend of George Gipp made it all the way to Hollywood.
Since then, a lot of college football players have become more sophisticated. Fast forward now to 1956. Notre Dame is in the throes of a crisis brought on when it cut the hell out of scholarships and hired Terry Brennan as coach. It's a bad team and this year they will finish at 2-8. Duffy Daugherty had a powerhouse at Michigan State and on Oct. 20th he watched the pre-game horseplay in the locker and began to worry about a letdown through overconfidence.
He called them together and lectured them:
``I know what their record is but don't let that fool you. We're playing in their stadium and the noise is going be terrible and down the hall you can bet that Terry Brennan is reminding them about Knute Rockne and the four horsemen.
``You're not playing this football team today. You are playing the ghost of George Gipp."
The he heard the snicker and caught his fullback, Clarence Peaks laughing. ``He whirled, faced him and demanded:
``Clarence are you going to let George Gipp tackle you?''
``Coach, '' Peaks responded, ``if George Gipp shows up here today that window over there is mine. You're on your own. ''
Laughing out loud, the Spartans ran onto the field. They had a lousy first half and just before intermission they had tried a field goal and the senior center made an atrociously bad snap and they went in tied at the half.
Duffy walked up to his center and stared him down and then, almost pleading, he said ``Son, how could you? How could you. You haven't made a bad snap all year.''
``Coach, '' the kid said, ``I know you're not going to believe me but just before that snap, the ball moved.''
From the back of the room Peaks boomed:
``Maybe it was the ghost of George Gipp reaching up.''
And then, Duffy, a great halftime orator, finally got the last word.
` ``Watch your mouth son. Show some respect. If George Gipp was reaching, he was reaching down not up.''
Even Duffy laughed and they went out and won by 33..
###
Jerry Izenberg is a columnist emeritus for the Newark Star Ledger (now NJ Advanced Media) and a member of the NSMA Hall of Fame.
&nbsp « Back