Aaron Judge Named "Overall" Hickok Belt® Award Winner for 2022
03.01.2023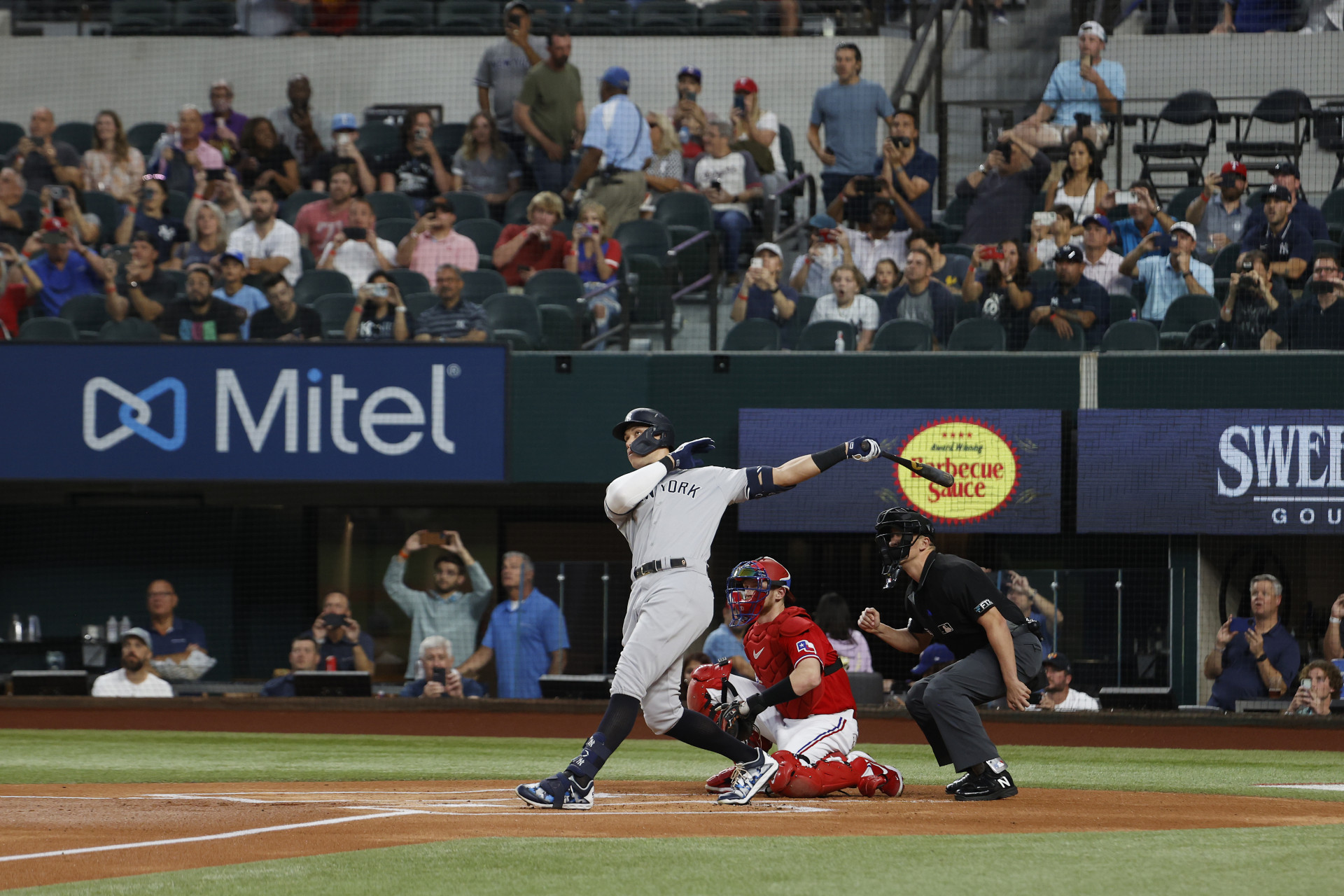 ROCHESTER, NY – Aaron Judge, outfielder for the New York Yankees, has been named the Hickok Belt® Award "overall" winner for the 2022 year. Voting was conducted by a select panel of members of the National Sports Media Association (NSMA). The voters selected Aaron Judge when he made history on September 28, 2022 tying Roger Maris for the American League single season record with 61 Home Runs, a record set by Maris 61 years before. Then, on October 4, 2022, the 30 year old phenom smashed Home Run No. 62, a new American League record seven decades in the making. He surpassed Maris for the most home runs in American League history in a single season.
Other finalists for the "overall" award included each of the 2022 Hickok Belt® Award monthly winners, who finished in the following order, based on the NSMA voting: Lionel Messi (soccer), Steph Curry (basketball), Cooper Kupp (football), Novak Djokovic (tennis), Giannis Antetokounmpo (basketball) and Luka Doncic (basketball) – TIE, Bryce Harper (baseball), Rory McIlroy (golf) and Scottie Scheffler (golf).
"I would like to congratulate Aaron Judge on an amazing year in which he delivered the performance of a lifetime," said Tony Liccione of the Hickok Belt® team. "His historic record breaking home runs were one of the greatest moments in professional sports history, and recognizes him as the "best of the best" across all sports.
To learn more about the rich history of the Hickok Belt® Award and keep up with all the news surrounding the award in 2023, please visit www.hickokbelt.com.
News Media: For more information, contact Tony Liccione at 585-964-3077 or info@hickokbelt.com.
&nbsp « Back