Athing Mu Named Hickok Belt® Award Winner for August 2021
09.13.2021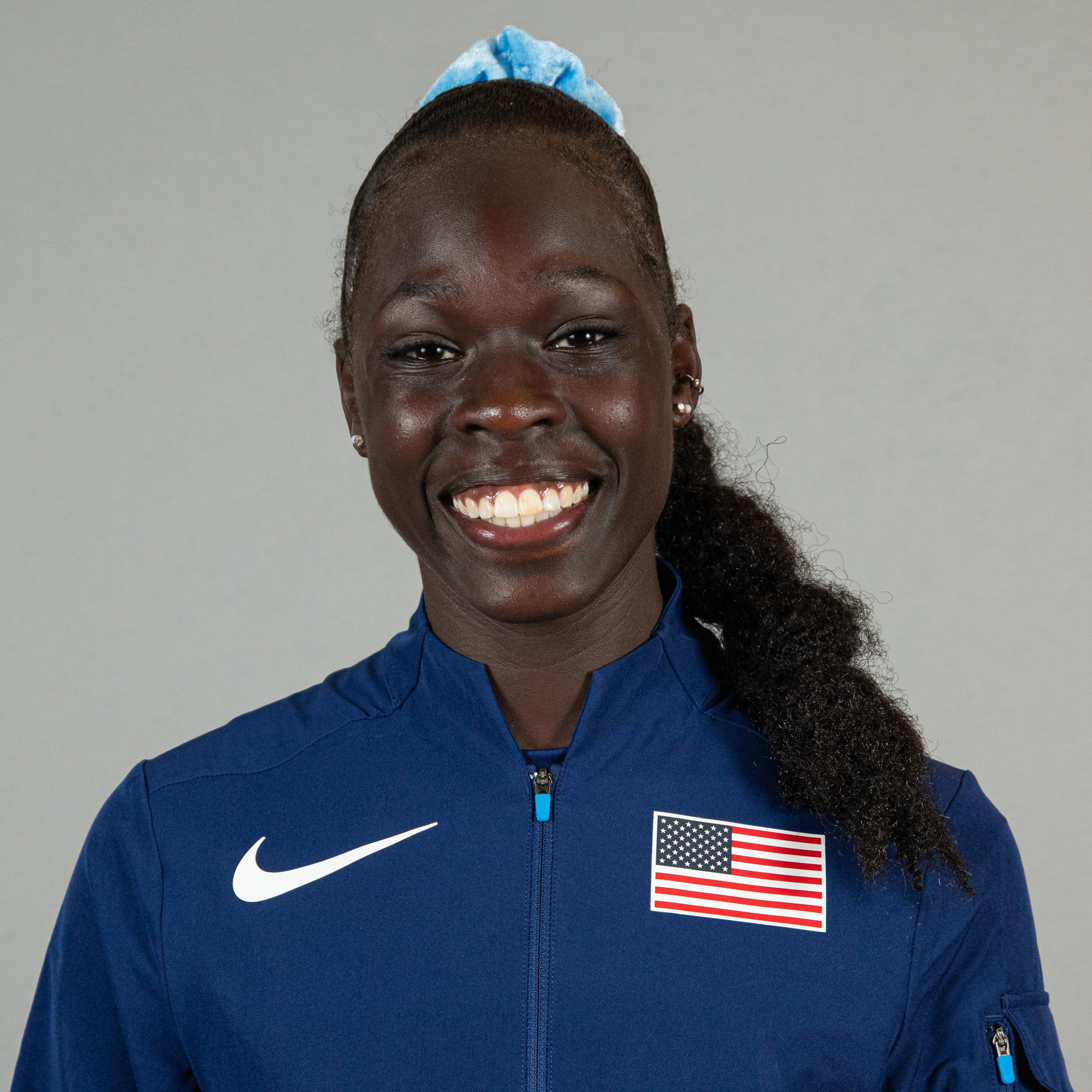 ROCHESTER, NY – A panel of National Sports Media Association (NSMA) voters has chosen one of America's brightest new stars, 19-year-old professional American middle-distance runner Athing Mu as the Hickok Belt® Award winner for the month of August. The voters selected Mu when she made history for her dominant performance at the summer Tokyo Olympics. She won a gold medal in the women's 800 meters with a time of 1:55:21, breaking an American record set by Agee Wilson in 2017. The USA women had not won the 800 meters in 53 years in the Olympic Games. Athing Mu richly deserves the monthly Hickok Belt® Award for accomplishing this record feat, a gold medal in the 800 meters. Her worldwide track fans were ecstatic over this once-in-a-lifetime world record.
Other finalists for the month of August in order of how the NSMA ranked them included: C.J. Cron (baseball), Adam Wainwright (baseball), Raisel Iglesias (baseball), Patrick Cantlay (golf), Soufiane El Bakkali (track & field), Sarah Robles (weightlifting), Yordenis Ugas (boxing), Anna Nordqvist (golf) and Essential Quality (Luis Saez - jockey) (horse racing).
Her selection as the Hickok Belt® Award winner for the month of August 2021 recognizes Athing Mu as the "best of the best" in professional sports for the month and makes her the eighth candidate to receive the overall Hickok Belt® Award for 2021, joining Caeleb Dressel, Shohei Ohtani, Phil Mickelson, Hideki Matsuyama, Luka Doncic, Naomi Osaka and Patrick Mahomes. Winners, as selected by the NSMA, will be announced each month throughout 2021.
The Hickok Belt® Award was originally presented annually from 1950-1976. Past recipients include a list of the 20th century's elite athletes including the likes of Muhammad Ali, Arnold Palmer, Mickey Mantle, Willie Mays, Jim Brown, and others who defined their sports. To learn more about the rich history of the Hickok Belt® Award and keep up with all the news surrounding the award in 2021, please visit hickokbelt.com.
News Media: For more information, contact Tony Liccione at 585-964-3077 or hickokbelt.com.
&nbsp « Back