Dave Goren on the Retirement of Dan Collins
08.24.2017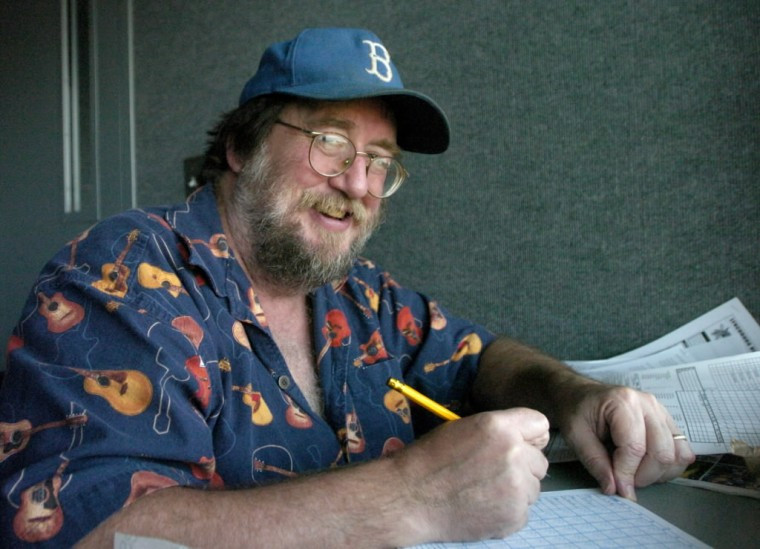 Journalism is about two things: telling stories and people. Most often, it's telling stories about people.
"Country" Dan Collins is as good at telling stories –in print and in person – as there is. And now that he's retired from the Winston-Salem Journal after 39 years, the walk to the end of my driveway will be a little less worthwhile. And press boxes, press rows and press rooms in these parts will have a little something missing.

Dan had already been working at the Journal for ten years when I arrived in Winston-Salem in 1988. And though our backgrounds could not have been disparate (Dan, the North Carolina mountain man from Franklin and self-avowed hippie; me, the Yankee suburbanite from Massachusetts), we hit it off pretty quickly.

I would see Dan regularly at various ACC games. And when he became the Journal's Wake Forest beat writer, I saw him much more frequently.

But it was at old Ernie Shore Field (now Wake's David F. Couch Ballpark), where we truly got to know each other. Since WXII-TV (my employer) was located less than a mile from the park, I would often spend my dinner hours in the cramped, two-seat press box, located on the roof, right above home plate. As Dan will still tell you, it was "the best seat in the house."

But it was "the best seat in the house," not just because of its proximity and sight lines to home plate. It was also that way, because I got to spend so much time chewing the fat with Dan. I learned so much from him, whether it was baseball, the ACC, how to write a creative lede or any one of a number of hard-hitting issues we tackled in the press box.

Perhaps my favorite time came because of the way the outfield walls were constructed at Ernie Shore Field. There was the inner fence, over which a ball hit would be a homerun. But then, there were the taller walls built behind the fence, testament to a time, perhaps, before "chicks dug the long ball." There was maybe five-to-ten feet of space between the walls. So one night, during the middle innings of a game between the Winston-Salem Spirits (or Warthogs) and one of their Carolina League opponents, Dan and I held a lengthy discussion of how to put that five-to-ten feet of wasted space to use.

The two most-popular ideas were a bull run and a car wash.

Another lengthy exercise was like a game show. We tried to think of all the names people call a friend or acquaintance. "Bud," "Buddy," "Pal," "Chief," "Bub," "Friend," "Mate," and Dan's particular favorite, "Spud," were just some of the ones we came up with.

We talked about so many other things too. Journalism, politics, music, food, families. The good, the bad and the ugly.
My takeaways from all of the time I spent around Dan are this: he's a great storyteller and a great person without an artificial bone in his body.

And that, my friends, makes a great journalist.

Congratulations Country on a great career!
&nbsp « Back