Deckerhoff Voted 2021 Woody Durham "Voice of College Sports" Award
02.02.2021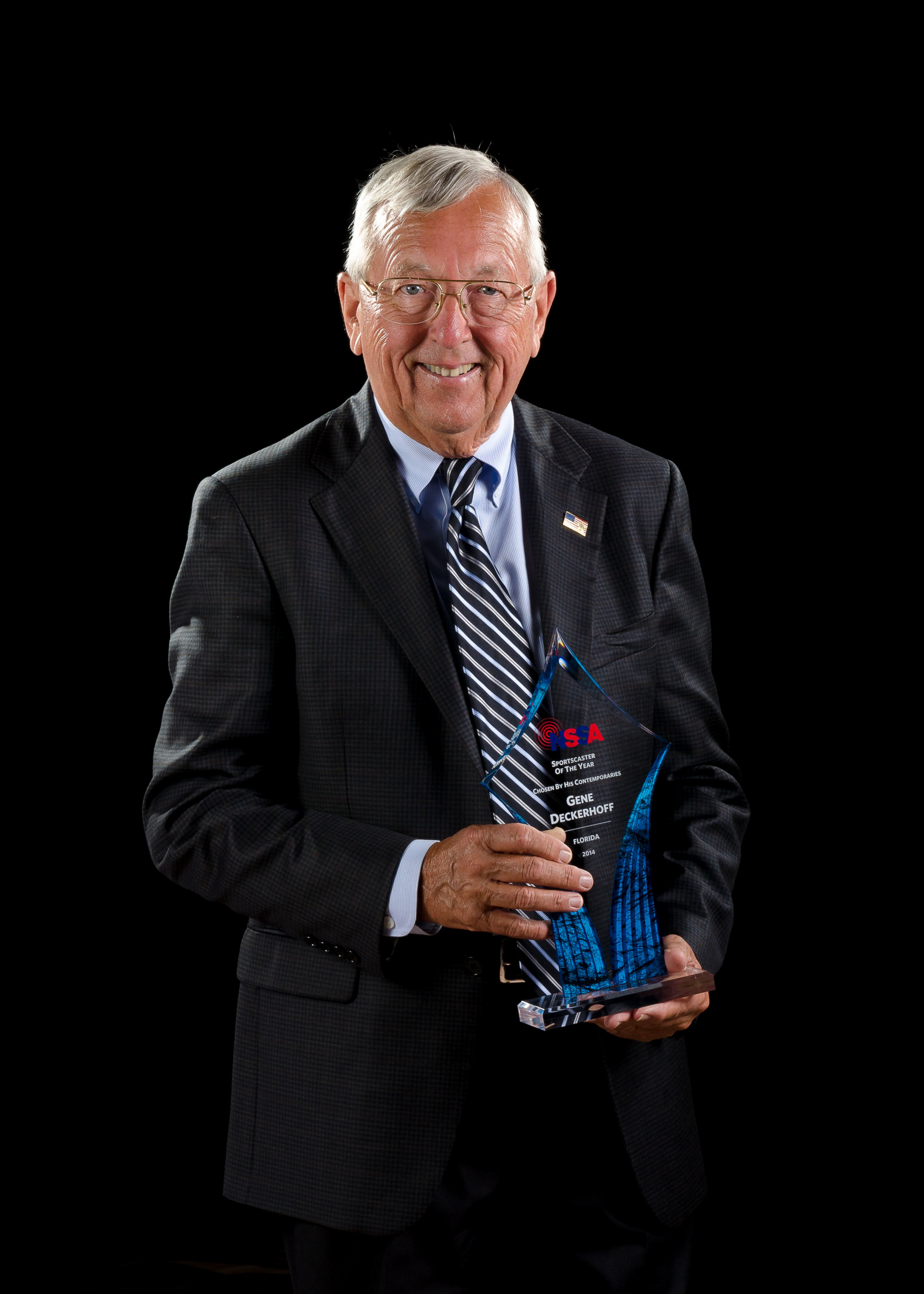 FOR IMMEDIATE RELEASE
Winston-Salem, N.C. (February 2, 2021) – Gene Deckerhoff, in his 47th year as the radio play-by-play voice of the Florida State University Seminoles, has been voted as the fourth winner of the Woody Durham Voice of College Sports Award. The voting was done by a select panel of National Sports Media Association members, most of whom are also radio play-by-play broadcasters.
Because last year's NSMA awards banquet was canceled, due to the coronavirus pandemic, this year, there will be two Durham Award presentations. Last year's winner, Johnny Holliday, radio play-by-play "voice" of University of Maryland football and basketball, will be presented with his award on June 27, 2021, while Deckerhoff will receive his award on June 28, 2021, during the 61st NSMA awards in Winston-Salem, North Carolina.
"That's a tremendous honor," Deckerhoff said. "When it comes to the profession of play-by-play broadcasting, the bar of success was set by Woody Durham. To even get close to that bar is quite an honor. I'm glad we (Florida State) got in the ACC when Woody was in his prime. For me, he is Carolina basketball."
A Florida native, Deckerhoff began his radio career after passing the FCC license exam in 1964. His first on-air sports job was at WWPF in Palatka, Florida, where he was an engineer and announcer of a Little League All-Star game. After a stop at a stop in Gainesville, Florida, Deckerhoff moved on to a four-year stint in management and sales with Southern Bell and General Food Corporation.
In 1972, Deckerhoff moved back to radio for good, this time at WTRL in Bradenton, Florida, where he did several jobs, including play-by-play.
It was at his next stop where Deckerhoff began his long association with Florida State, splitting basketball play-by-play duties in the winter of 1974, before becoming the full-time basketball voice the next year. In 1976, Deckerhoff became the first sports director at WECA-TV in Tallahassee. He moved to WCTV-TV in 1978 and added Florida State football play-by-play to his portfolio in 1979.
From 1983-1985, Deckerhoff was the radio voice of the USFL's Tampa Bay bandits.
And since 1989, he has been the Tampa Bay Buccaneers' play-by-play voice, a position which will see him work his second Super Bowl on Sunday. He is one of a small number of broadcasters who call college football games on most Saturdays, followed by an NFL game on most Sundays.
To date, Deckerhoff has called:

517 Florida State football games (42 seasons);
1,288 Florida State basketball games (47th season);
651 Tampa Bay Bucs football games (32nd season).
Deckerhoff is a member of several Halls of Fame, has been voted 15 times by his peers as the NSMA's Florida Sportscaster of the Year, and in 2013, was presented with the Chris Schenkel Award by the National Football Foundation.
Gene and his wife Ann live in Tallahassee. They are the parents of three sons and six grandchildren.
###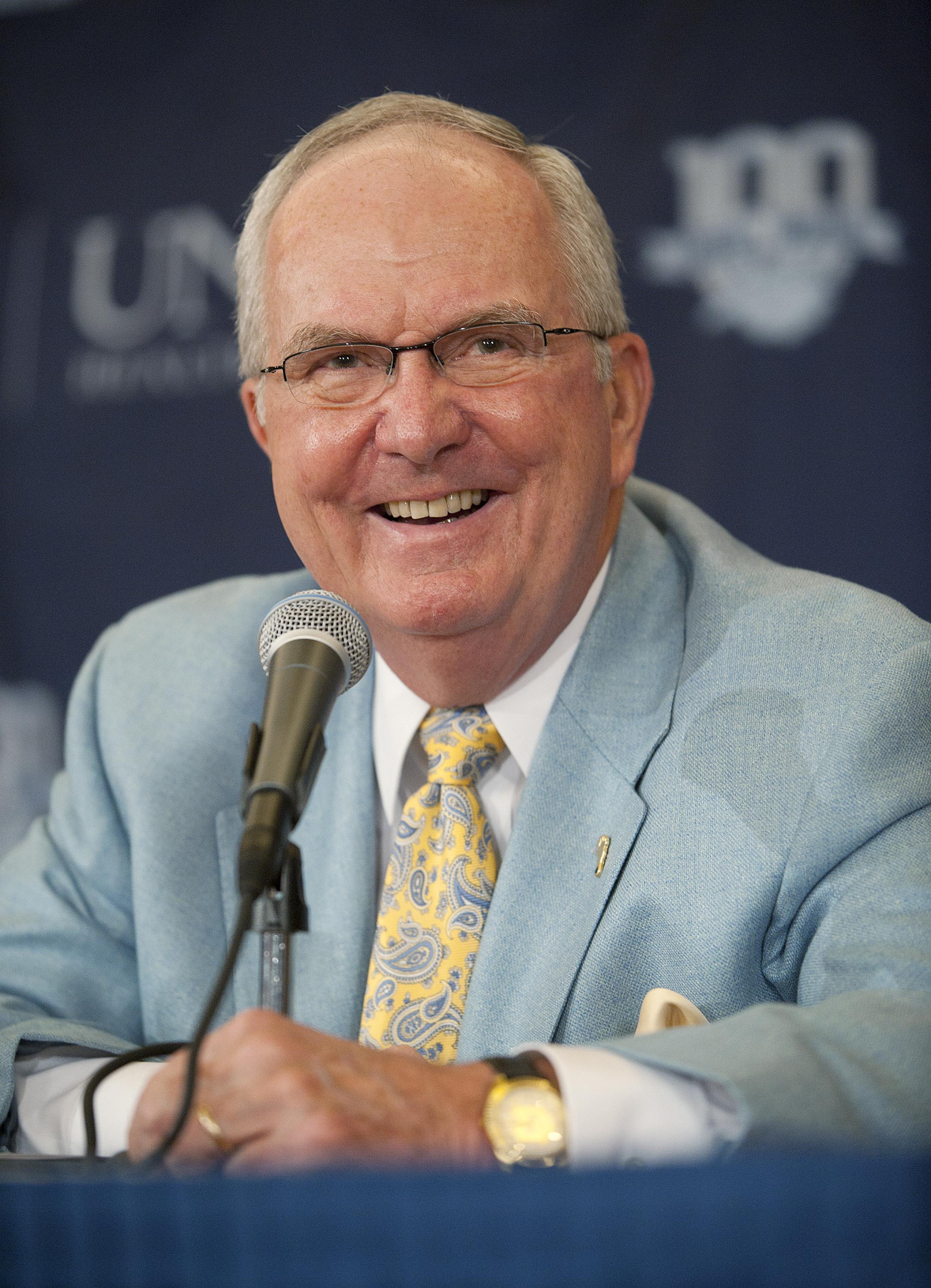 About the Woody Durham Voice of College Sports Award
Created in 2018, the Woody Durham Voice of College Sports Award recognizes professional college broadcasters who fit the following criteria: preparation; association with his/her school; tenure at their school; efforts in the community; mentorship of young broadcasters; character. The award is sponsored by Learfield IMG College and the University of North Carolina athletics department and named for the legendary radio of the University of North Carolina Tar Heels.
The previous winners of the Woody Durham Voice of College Sports Award were:
2018 – Don Fischer, Indiana University
2019 – Bill Hillgrove, University of Pittsburgh
2020 – Johnny Holliday, University of Maryland.
For more information, please contact NSMA executive director Dave Goren at dgoren@nationalsportsmedia.org, or 336-655-2976.

&nbsp « Back