Donors Fund NSMA Student Memberships
10.20.2022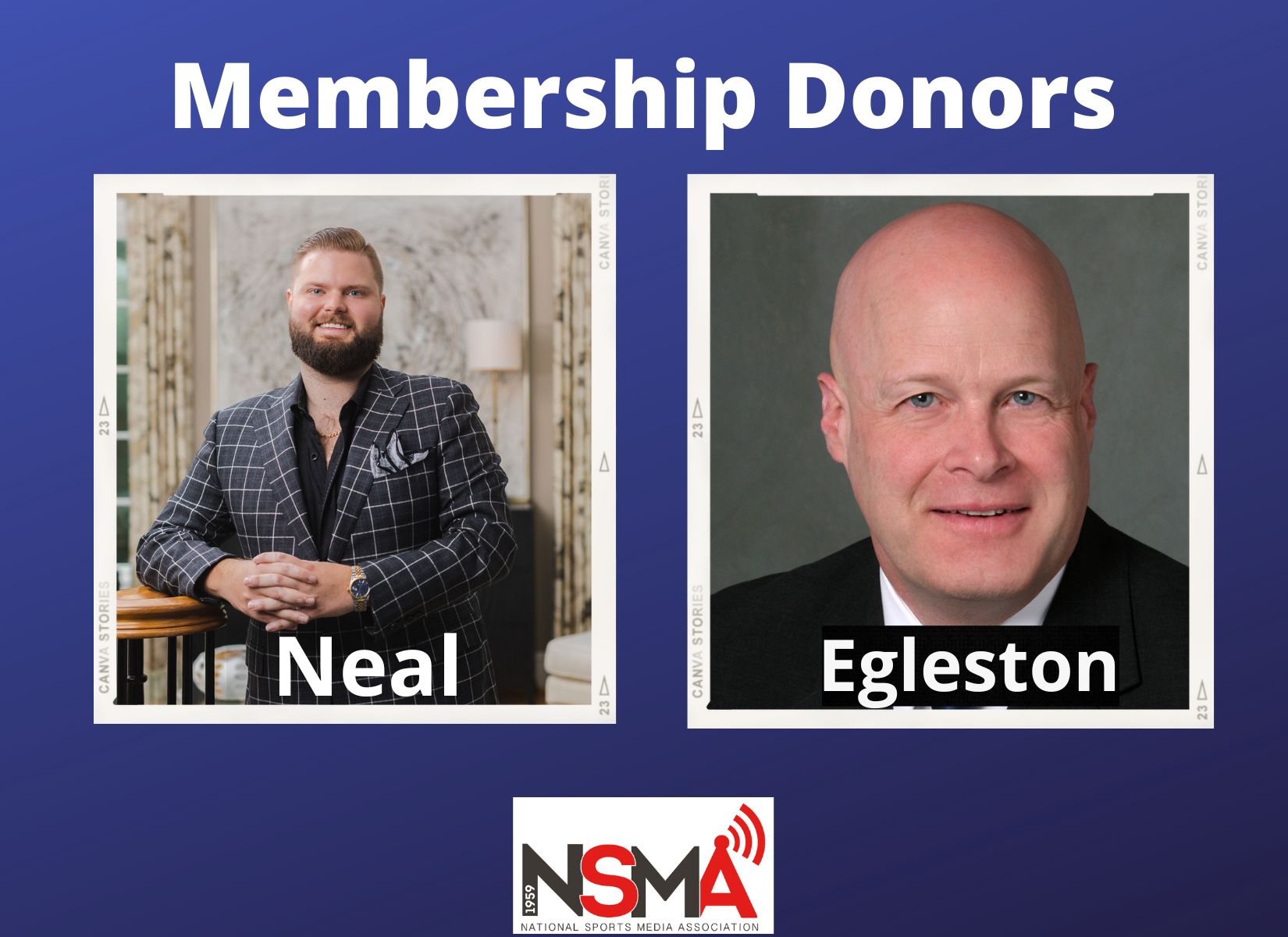 Recent donors to the NSMA have combined to fund more than a dozen student memberships. The first two donors are Christopher Neal of Adams Carolinas Realty. He's been joined by NSMA board vice president Robert Egleston.
The NSMA will seek underserved college students to present with those memberships.
If you'd like to donate a student membership, please contact executive director Dave Goren at dgoren@nationalsportsmedia.org.

&nbsp « Back