For Sports Talk Shows/Podcasts Looking for Guests
05.11.2021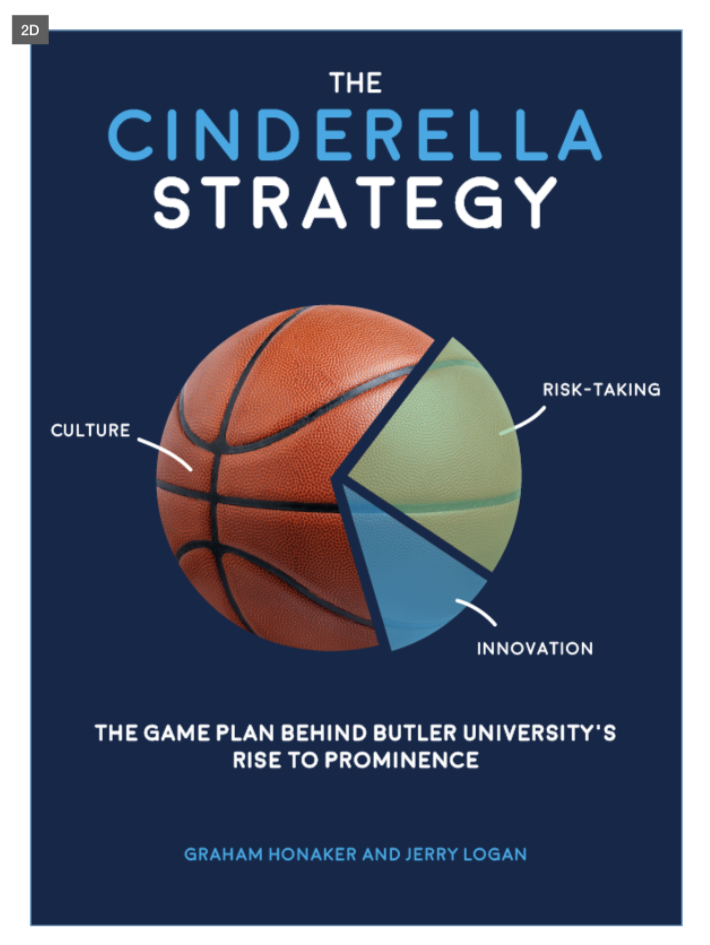 Sports talk shows and podcasts are always looking for interesting guests to fill their time slots. And if it can't be athletes, coaches, or front office personnel, authors often make the best guests, folks who are intimately involved with a long-form story.
Recently released, The Cinderella Strategy: The Game Plan behind Butler University's Rise to Prominence is an inside look at how a small basketball-playing school from Indianapolis created a system whereby the Bulldogs could compete with the "big boys."

Some of the advance praise for the book:
"After we faced Butler in the 2010 national championship game, I remember specifically talking to Brad Stevens about how Butler's run would allow so many people to see all the good things about the university, many of which had little to do with basketball. The Cinderella Strategy shows just how busy Butler has been over the past decade, and how the university has taken full advantage of the opportunity it earned in 2010. Butler built a model basketball program and, more importantly, a model institution." – Mike Krzyzewski, Head Men's Basketball Coach, Duke University
"I've always had a soft spot in my heart for Butler University. It's a feel-good place that pays homage to the past but marches into the future with distinction and dignity. Butler nearly won that championship in 2010, but in many ways they won the hearts of America." – Jim Nantz, CBS Sports

"College basketball is big business. There are questionable policies and rules, contradictions and hypocrisy, yet still those that keep things in proper perspective. Graham Honaker and Jerry Logan highlight one program among the good guys: Butler. The Butler basketball program is an authentic reflection of the campus community. Butler has established a strong culture, recruited and hired people who fit that culture, and has been remarkably patient in allowing them to do their work. This is a success story, and a well-told one at that." - Jay Bilas, ESPN
The book's co-author Graham Honaker is available for guest spots. Honaker is the Executive Director of Principal Gifts in Butler's Advancement Office and a big basketball fan.
To schedule an interview, contact Honaker at thonaker@butler.edu or 317-940-8732.
&nbsp « Back