George Springer Named Hickok Belt® Award Winner for November 2017
12.22.2017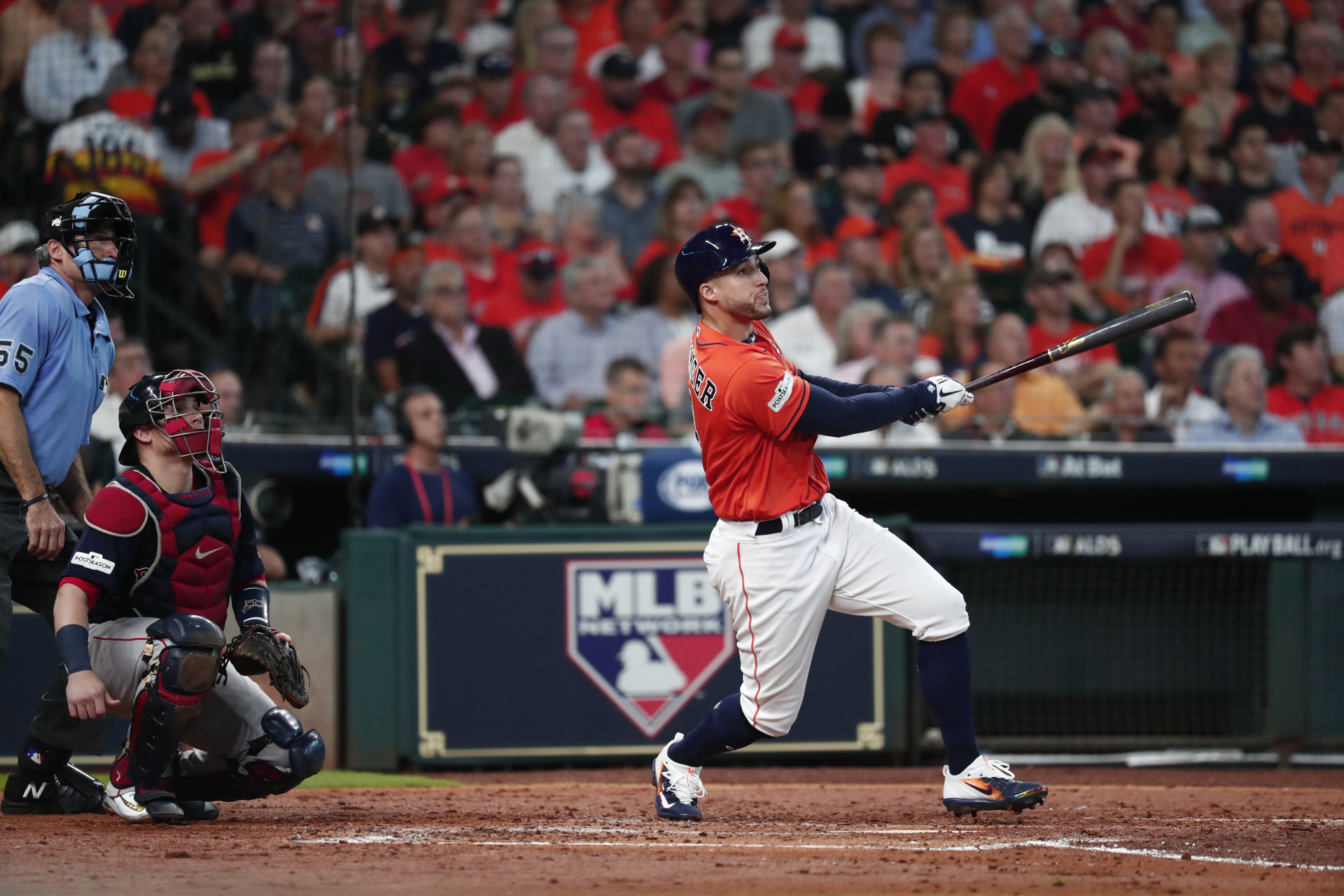 ROCHESTER, NY – Houston Astros right fielder George Springer has been named the Hickok Belt® Award winner for the month of November 2017. Voting was conducted by a select panel of members of the National Sports Media Association (NSMA). The voters selected Springer based on his MVP performance during the World Series in which he hit .379 with five home runs and seven RBI, leading the Astros to their first-ever championship.
Other finalists for the month of November in order of how the NSMA voters ranked them included: Tom Brady (football), James Harden (basketball), Julio Jones (football), Johnny Gaudreau (hockey), Sergei Bobrovsky (hockey), Martin Truex, Jr, (auto racing), Petra Vlhova (skiing), Jack Sock (tennis) and Gun Runner with Florent Geroux (horse racing).
His selection as the Hickok Belt® Award winner for the month of November 2017 recognizes Springer as "the best of the best" in professional sports for the month and makes him the tenth candidate eligible to receive the overall Hickok Belt® Award for 2017, joining Corey Kluber, Giancarlo Stanton, Jose Altuve, Kevin Durant, LeBron James, Sergio Garcia, Russell Westbrook, Tom Brady and Serena Williams.
To learn more about the Hickok Belt® Award and its rich history, please visit www.HickokBelt.com.
News Media: For more information, contact Tony Liccione at 585-964-3077 or info@hickokbelt.com.
xxx
&nbsp « Back