Giancarlo Stanton Named Hickok Belt® Award Winner for August 2017
09.22.2017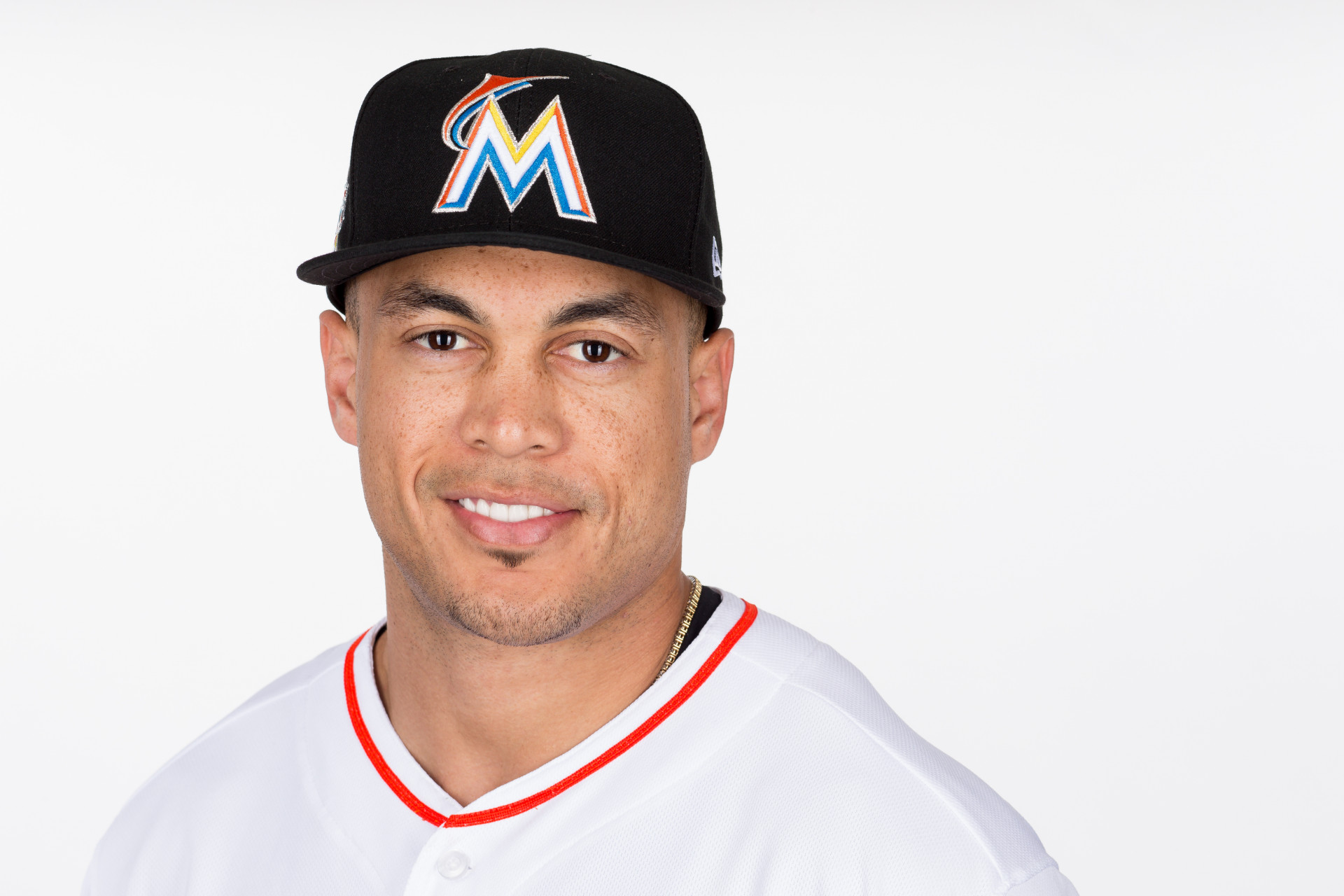 ROCHESTER, NY – Miami Marlins outfielder Giancarlo Stanton has been named the Hickok Belt® Award winner for the month of August 2017. Voting was conducted by a select panel of members of the National Sports Media Association (NSMA). The voters selected Stanton for his historic hitting throughout the month including 18 home runs, 37 RBI and an .899 slugging percentage. Of his 38 hits, 24 were for extra bases on way to a .349 batting average for the month.
Other finalists for the month of August in order of how the NSMA voters ranked them included: Corey Kluber (baseball), Paul Goldschmidt (baseball), Justin Gatlin (track & field), Justin Thomas (golf), Alex Colome (baseball), Floyd Mayweather (boxing), Garbine Muguruza (tennis), Martin Truex, Jr. (auto racing) and West Coast (horse racing).
His selection as the Hickok Belt® Award winner for the month of August 2017 recognizes Giancarlo Stanton as "the best of the best" in professional sports for the month and makes him the eighth candidate eligible to receive the overall Hickok Belt® Award for 2017, joining Jose Altuve, Kevin Durant, LeBron James, Sergio Garcia, Russell Westbrook, Tom Brady and Serena Williams.
To learn more about the Hickok Belt® Award and its rich history, please visit www.HickokBelt.com.
News Media: For more information, contact Tony Liccione at 585-964-3077 or info@hickokbelt.com.
&nbsp « Back