Great Prizes Up for Grabs in SiriusXM "Fan Call of the Month" Contest
10.01.2020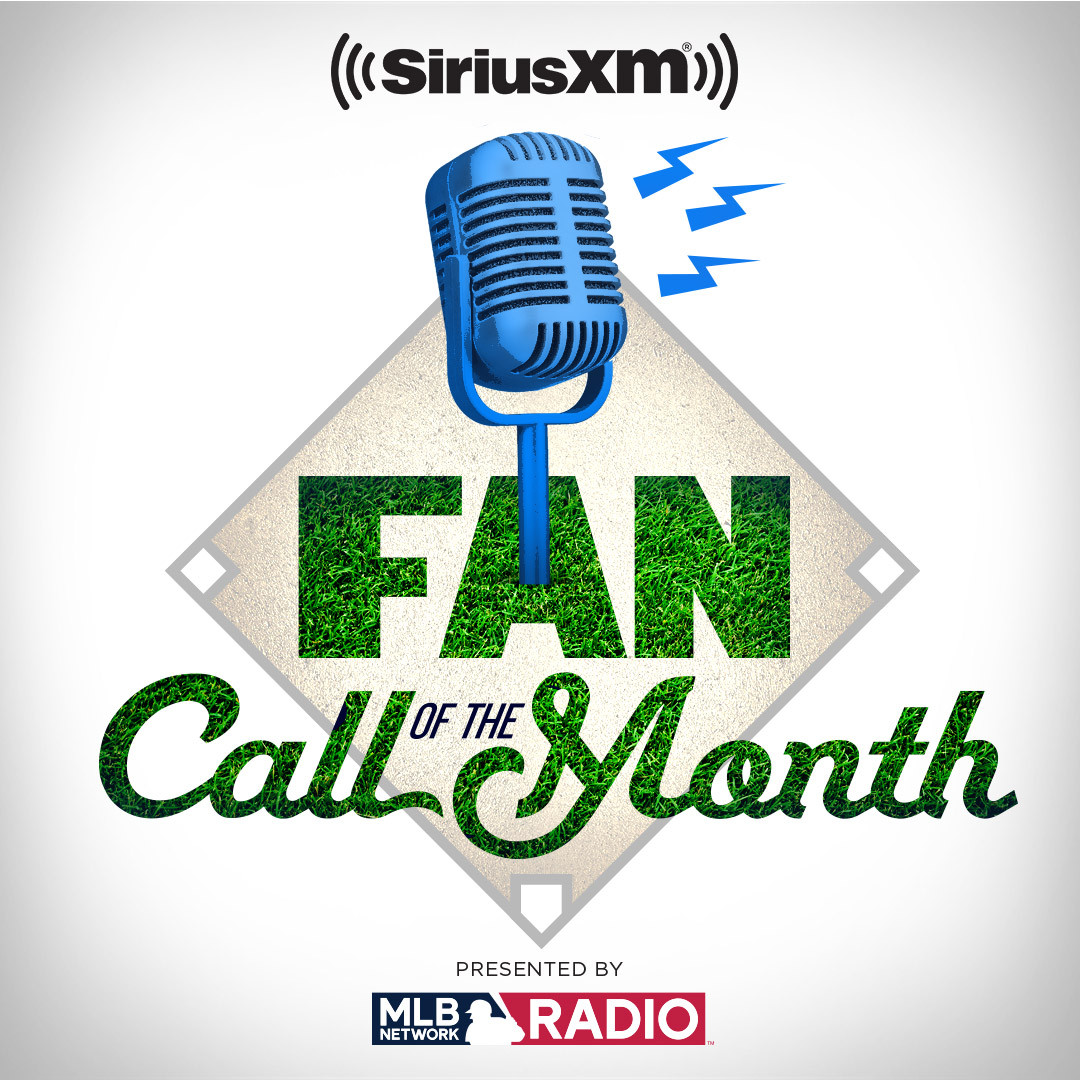 In search of America's best up-and-coming sports broadcasters, SiriusXM MLB Network Radio launched the last installment of its three-part series of "Fan Call of the Month" contests today (October 1st), which is open for entries to any 18+ aged U.S. resident.
Enter now, or any time prior to 10AM ET on Thursday, October 8th by visiting SiriusXM.com/MLBFanCall, and following the entry instructions requiring you to record and upload your own original play-by-play of an MLB highlight.
After the entry period closes, SiriusXM's MLB Network Radio staff will review and score each contest entry based on creativity, knowledge, passion/energy, and accuracy/clarity of the play-by-play call submitted before determining five (5) finalists to advance to the on-air judgment phase in late October.
MLB Network Radio hosts Casey Stern, Mike Ferrin and CJ Nitkowski playback the play-by-play calls from all five finalists on-air in late October, offer up critiques on each, and then announce one "Fan Call of the Month" winner, who will come away with the following prizes and experiences:
Free three (3) month subscription of SiriusXM All Access
$50 gift card to MLBshop.com
Two (2) tickets to an MLB game of choice in 2021 or beyond
PLUS, the opportunity to compete for the Grand Prize in SiriusXM MLB Network Radio's live/virtual "Fan Call of the Year" contest in November against the previous two Fan Call of the Month winners from August and September.

Grand Prize for "Fan Call of the Year" contest winner includes:

A trip for two (2) to attend the 2021 MLB All Star Game® in Atlanta, GA, PLUS the opportunity to call a half-inning of the SiriusXM All-Star Futures Game™ subject to MLB rules. Travel and hotel accommodations provided at no cost.
12 additional months of Free SiriusXM All Access along with an Echo dot!
In addition to competing for the prizes and experiences above, this contest presents an opportunity for up-and-comer in the broadcasting industry to gain valuable exposure.
August's contest winner, Sam Jellinek, had his play-by-play call featured on MLB Network's High Heat with Chris "Mad Dog" Russo on September 4th, and he was brought on for an interview with Robert Flores on MLB Central on September 8th as well (see clips below).
In addition to gaining the TV exposure, Sam was also featured in a SiriusXM blog post that profiled all five of the first contest's finalists, and September's winner, Joe Vasile, received the same treatment via this SiriusXM blog post that profiled all five of the second contest's finalists.
Like many other young broadcasters in the industry right now, Sam and Joe unexpectedly found themselves on the sidelines this summer due to COVID-19 and the cancellation of the minor league baseball season. Sam was supposed to call play-by-play for the Brandenton Marauders and Joe was supposed to do the same for the Scranton/Wilkes Barre RailRiders.
After earning the first "Fan Call of the Month" crown, Sam told SiriusXM that, ""It's been great to get the play-by-play gears in my head going again. In what's been a weird past few months, this contest has been such a bright spot and an amazing opportunity. The beauty of this contest in particular right now, is that it gives guys like me an opportunity to keep busy and gain exposure in a fun, unique and interactive way despite the Minor League season being cancelled."
September's contest winner, Joe Vasile, expressed similar sentiments to SiriusXM after his first place finish, stating, "As soon as I heard about the contest I knew I wanted to enter. It's perfect in that it combined a really fun and creative process for the submission with an absolutely incredible, once-in-a-lifetime opportunity for the grand prize."
Thanks to their accomplishments already, Sam and Joe now have their eyes set on attending the 2021 MLB All Star Game in Atlanta, and getting to produce live play-by-play during a portion of the SiriusXM All-Star Futures Game on MLB Network Radio!
We'll find out in November if it'll be Sam, Joe or perhaps even YOU that comes away as SiriusXM's "Fan Call of the Year" grand prize winner; but, don't miss out on your chance to qualify in the meantime…
Be sure to enter the last "Fan Call of the Month" contest before Thursday, October 8th at 10AM ET for a shot at the final spot in SiriusXM's "Fan Call of the Year" contest in November, where you'll have a chance to compete against Joe and Sam for the Grand Prize package!

&nbsp « Back