Groat Wins Francis Award for ACC Coverage
03.07.2017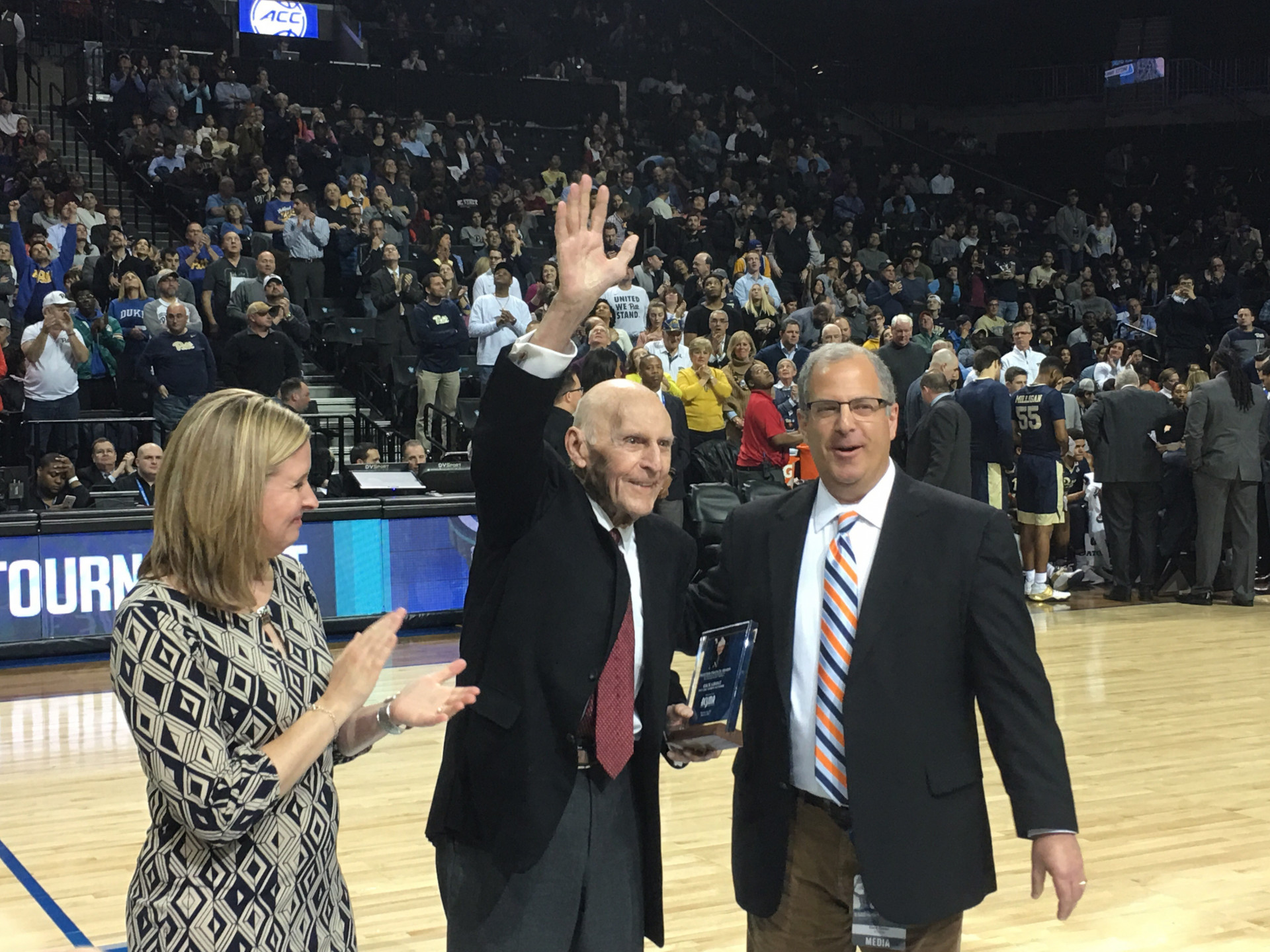 BROOKLYN, N.Y. – University of Pittsburgh basketball radio analyst Dick Groat is this year's recipient of the Marvin "Skeeter" Francis Award presented by the Atlantic Coast Sports Media Association (ACSMA).
Since 1990, ACSMA, in conjunction with the ACC, has present the "Skeeter" Francis Award to a media, conference or institutional staff member in recognition of their significant contributions to the coverage of ACC athletics. The award is presented in memory of the late Francis, who worked a sportswriter before becoming sports information director at Wake Forest University, and then the first administrator of the ACC's media services division.
A two-sport athlete at Duke, Groat earned All-America honors in both baseball and basketball and was named the College Basketball Player of the Year in 1952. He is one of 13 Blue Devil basketball players to have his number retired, was named to the College Basketball Hall of Fame in 2007 and to the College Baseball Hall of Fame in 2011.
The third overall pick in the 1952 NBA Draft by the Fort Wayne Pistons, Groat played one season of baseball and one of basketball, before he served in the U.S. Army for two years. When he returned from the service, Groat devoted his entire professional career to baseball and embarked on a 14-year major league career as an infielder that included nine seasons with his hometown Pirates and four seasons with the Cardinals. The five-time All-Star was named the National League's Most Valuable player in 1960, when the Pirates won the World Series. He won a second World Series ring with the Cardinals in 1964.
After retiring from baseball in 1967, Groat returned to the Pittsburgh area to build and manage the Champion Lakes Golf Course, where he still oversees operations. In 1979, he came back to college basketball as the color commentator on the University of Pittsburgh radio broadcasts.
Groat has worked alongside play-by-play partner Bill Hillgrove on the Pitt IMG Sports Network for 38 years. They are the longest running duo calling college basketball games today.
The Marvin "Skeeter" Francis Award will be presented during Pitt's first game in the 2017 New York Life ACC Tournament, which will be played March 7-11 at Brooklyn's Barclays Center.
&nbsp « Back