NSMA TO HONOR ISP SPORTS, FOUNDER BEN SUTTON WITH ROONE ARLEDGE AWARD
05.09.2019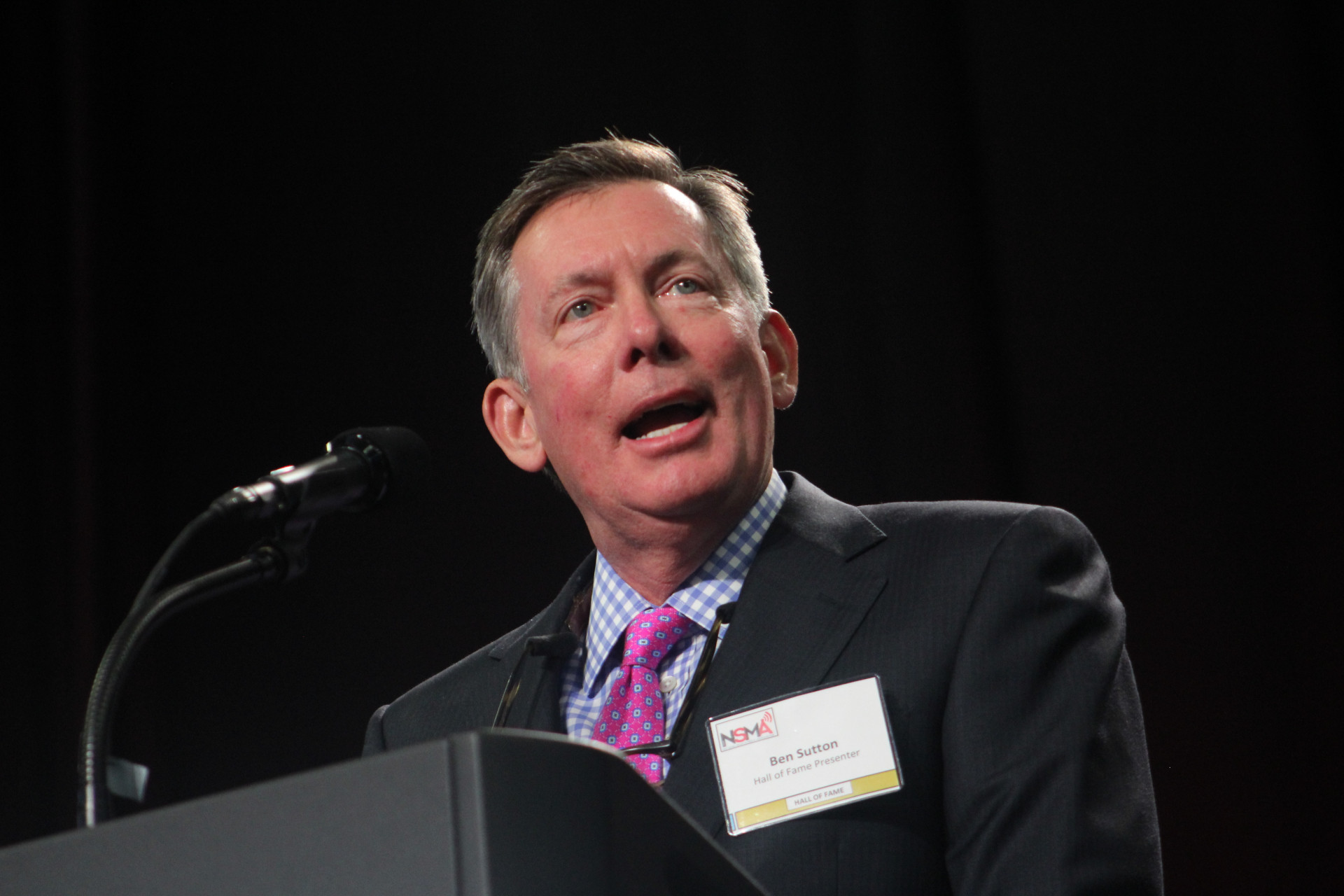 WINSTON-SALEM, N.C. (MAY 9, 2019) -- The National Sports Media Association (NSMA) will present the fifth annual Roone Arledge Award for Innovation to ISP Sports and its founder Ben Sutton, NSMA executive director Dave Goren said. ISP will receive the Arledge Award for the company's groundbreaking strategy of consolidating college athletic programs' media rights, basically creating a new industry. That strategy created a national platform to give companies easy access to nearly 200 million American college sports fans. The Arledge Award presentation will be the centerpiece of the NSMA's Legacy Night on Sunday, June 23, 2019 at Bridger Fieldhouse at BB&T Field in Winston-Salem.
Following the presentation, Sutton will be joined on a panel by some of ISP's earliest radio play-by-play announcers to discuss the early days of the company, the merger with IMG that created IMG College, and later deals with William Morris Endeavor and Learfield to form what is now Learfield IMG College Sports.
After graduating from Wake Forest University and Wake Forest Law School, Sutton worked in the university's athletic department before founding ISP Sports in 1992. With Wake Forest as his first client, Sutton's enterprise created an easier way for sponsors to invest, by packaging all of the school's commercial rights into one bundle, which also helped the university enjoy a greater financial benefit.
Using that model, Sutton and his team grew the ISP media business to nearly 70 colleges and conferences and was the clear market-maker in marketing, broadcasting, publishing and sponsorship sales. The company also spawned two additional national enterprises in stadium seating and ticket sales. In 2010, the portfolio of ISP companies merged into IMG College. By 2015 when Sutton stepped down as CEO (he remained as Chairman for another year), the company had four national market-leading companies, working with over 225 universities and conferences, as well as the NCAA and College Football Playoff. It distributed nearly 50,000 hours of radio and television programming to over 3,000 media outlets nationwide.
Recently, IMG merged with Learfield to become Learfield IMG College. Today, the company, with one of its dual headquarters in downtown Winston-Salem, is the number one collegiate sports marketing company.
###
ABOUT ROONE ARLEDGE
Roone Arledge was the textbook definition of an innovator. As a producer who worked his way up through the ranks to become President of both the Sports and News divisions of ABC, Arledge created -- or had a hand in creating -- many of the shows, techniques and elements which we now take for granted. Among those innovations: Monday Night Football, Up Close and Personal, Wide World of Sports, sideline cameras, and slow-motion instant replay.
Arledge was a groundbreaker in many ways, and for that, we memorialize him with the Roone Arlege Award for Innovation, a pocket watch that symbolizes the timelessness of sports, especially the way in which its stories are told by our sportscasters and sportswriters. Each year, the NSMA names a person or entity deserving of the Roone Arledge Award and celebrates his, her or its legacy.
&nbsp « Back