Izenberg Publishes First Novel - At 90
10.20.2020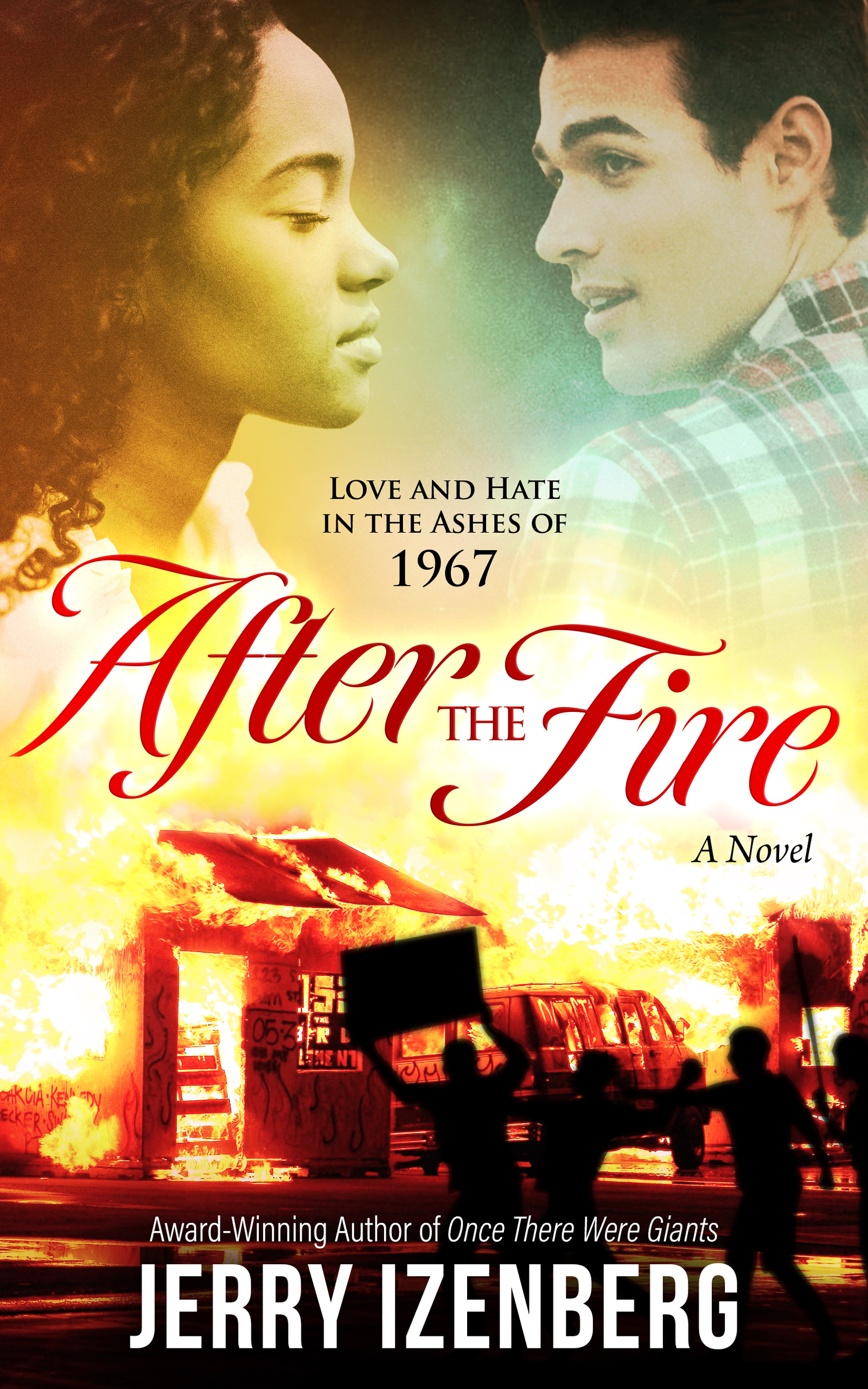 LAS VEGAS, NEVADA (Oct. 20, 2020) -- Grandma Moses has nothing on legendary sports columnist Jerry Izenberg. At age 90, and after writing 15 non-fiction books during a newspaper career that is in its 70th year, Izenberg's first novel has just been released.
"Before I hit my centennial, I thought it was time to start tackling my bucket list," Izenberg said.
After the Fire: Love and Hate in the Ashes of 1967 (Admission Press) is now available for purchase at Amazon (https://amzn.to/3ohVSvM). After the Fire is a story that takes place in Izenberg's hometown of Newark, New Jersey. It's about two college students -- Junior Friscella, an Italian-American boy, and Mickey Washington, an African-American girl -- who meet at a summer job and fall in love. The story begins five months after the Newark riot of 1967. The incident that sparked the Newark riot occurred during the summer of that year when a Black cab driver was beaten and
arrested by two white police officers for a minor traffic infraction. Junior and Mickey's struggle parallels that of a city that has become a powder keg, not unlike the turmoil the country is going through now that has given birth to the Black Lives Matters movement. Add in a volatile mayoral campaign between candidates who exploit the raw emotions of Newark's sharply-divided electorate, and underworld bosses, in a backdrop filled with youthful lust, corruption, greed, and bigotry, and you have all the elements for a gritty fast-paced novel that accurately recalls Newark's most fiery era.
"Some of this novel is based in part on my own life as lived during an interracial marriage, when the world was not too happy with us," Izenberg said. "This is a book about a time when in Newark, New Jersey, a thousand miles from the heartland of segregation, a Black woman and a white man could not walk down the post-riot streets holding hands…a time when two ethnic groups (African-American and Italian-American) fought for political and social control of the city…a time when the Mafia held an exalted position in local folklore…a time dominated by good people trying not to do evil things and evil people doing what they always do. Five months after the Newark riot of 1967 an Italian-American college boy and an African-American college girl fell in love in a time and a city where their love was almost unattainable."
Now living in Henderson, Nevada, with his wife Aileen, Izenberg is still producing topical sports columns and social commentary on a regular basis as columnist emeritus at the New Jersey Star-Ledger.
Milestones are nothing new for this Newark native. He is one of only two daily newspaper columnists to have covered the first 53 Super Bowls, not to mention 54 consecutive Kentucky Derby races and the last five Triple Crown-winning horses. And no one has covered more of Muhammad Ali's fights than he, dating back to the 1960 Olympics. The recipient of the Red Smith Award, which is bestowed annually by the Associated Press Sports Editors to a writer or editor who has made major contributions to sports journalism, Izenberg is also a five-time winner of the New Jersey Sportswriter of the Year Award. He is an inductee in 16 Halls of Fame, including the National
Sportscasters and Sportswriters Hall of Fame, the International Boxing Hall of Fame, and the International Jewish Sports Hall of Fame. Closer to home, Izenberg has been inducted into the New Jersey Hall of Fame, the New Jersey Boxing Hall of Fame, the New Jersey Literary Hall of Fame, the Rutgers-Newark Athletic Hall of Fame, and the Rutgers Hall of Fame of Distinguished Alumni.
Best-selling books he has authored include: Once There Were Giants: The Golden Age of Heavyweight Boxing, Rozelle: A Biography, and No Medals For Trying.
Perhaps nearest and dearest to Jerry's heart was the pet project he founded, Newark Project Pride, which promoted an annual college football game during its 29 years and raised the funds to send 1,100 local kids to college.
# # #
For Additional Information or to Schedule Interviews:
Fred Sternburg, Sternburg Communications: (303) 548-0707 / Toofred@aol.com.
&nbsp « Back