Jose Altuve Named Hickok Belt® Award Winner for October 2017
11.20.2017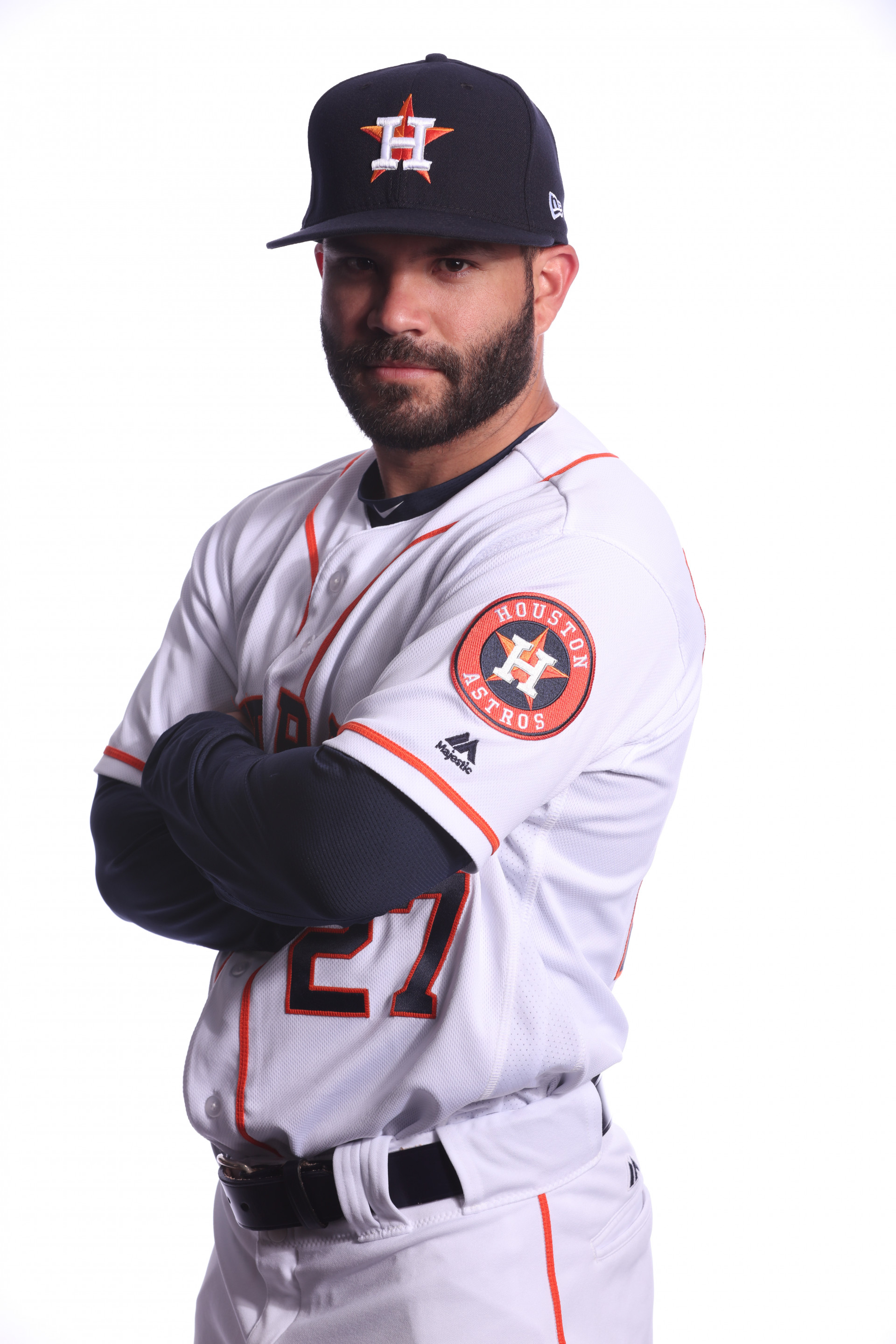 ROCHESTER, NY – Houston Astros second baseman Jose Altuve has been named the Hickok Belt® Award winner for the month of October 2017. Voting was conducted by a select panel of members of the National Sports Media Association (NSMA). Altuve, who was also previously recognized as the Hickok Belt Award winner for the month of July, was selected for his outstanding performance throughout the Major League Baseball playoffs, including helping the Astros win their first ever World Series championship. His performance for the postseason saw him bat .310 with 7 HRs, 14 RBI and a .634 slugging percentage including both the playoffs and World Series.
Other finalists for the month of October in order of how the NSMA voters ranked them included: Justin Verlander (baseball), Alex Smith (football), Giannis Antetokounmpo (basketball), Steve Stamkos (hockey), Antonio Brown (football), DeMarcus Cousins (basketball), Roger Federer (tennis), Jonathan Quick (hockey) and Justin Rose (golf).
His selection as the Hickok Belt® Award winner for the month of October 2017 recognizes Jose Altuve as "the best of the best" in professional sports for the month. With his second monthly selection this year, Altuve is a leading candidate for the overall 2017 Hickok Belt Award joining other finalists including Corey Kluber, Giancarlo Stanton, Kevin Durant, LeBron James, Sergio Garcia, Russell Westbrook, Tom Brady and Serena Williams.
To learn more about the Hickok Belt® Award and its rich history, please visit www.HickokBelt.com.
News Media: For more information, contact Tony Liccione at 585-964-3077 or info@hickokbelt.com.
&nbsp « Back