Kyle Busch Named Hickok Belt® Award Winner for March 2019
04.11.2019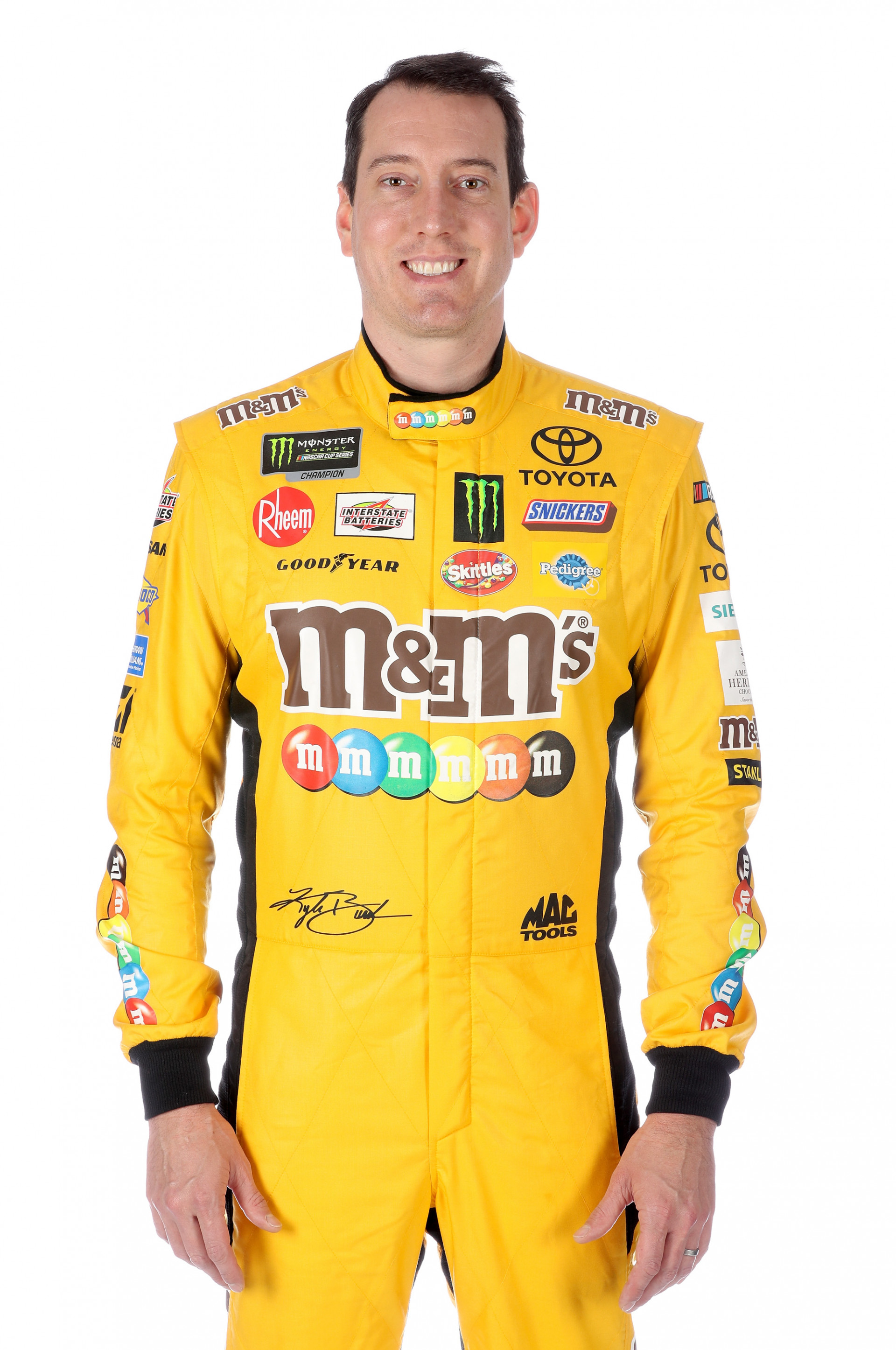 Auto racing star Kyle Busch, nicknamed Rowdy, has been named the Hickok Belt® Award winner for the month of March, 2019. Voting was conducted by a select panel of members of the National Sports Media Association (NSMA). The voters selected the popular Kyle Busch based on his impressive record setting month winning three races: the TicketGuardian 500 at ISM Raceway, the My Bariatrics Solutions NASCAR Infinity Series Race at Texas Motor Speedway and for getting his 200
th
NASCAR win at Fontana, California. Most impressively, he tied the long-standing record of Richard Petty with most races won, and he continues to be a major player on the NASCAR circuit.
Other finalists for the month of March in order of how the NSMA voters ranked them included: James Harden (basketball), Roger Federer (tennis), Rory McIlroy (golf), Mikaela Shiffrin (skiing), Devin Booker (basketball) and Connor McDavid (hockey) tie, Ben Bishop (hockey), Keith Mitchell (golf) and Francesco Molinari (golf).
His selection as the Hickok Belt® Award winner for the month of March 2019 recognizes Kyle Busch as "the best of the best" in professional sports for the month and makes him the third candidate eligible to receive the overall Hickok Belt® Award for 2019, joining Julian Edelman and Tom Brady.
To learn more about the Hickok Belt® Award and its rich history, please visit www.hickokbelt.com.
News Media: For more information, contact Tony Liccione at 585-964-3077 or info@hickokbelt.com.
&nbsp « Back