LeBron James Named Hickok Belt Award Winner for May 2018
06.18.2018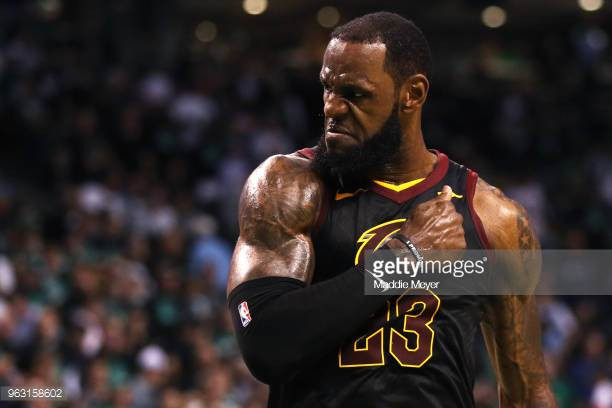 ROCHESTER, NY – For an unprecedented third straight month, Cleveland Cavaliers forward LeBron James has been named the Hickok Belt® Award winner. Voting was conducted by a select panel of members of the National Sports Media Association (NSMA). The voters selected James for his continued dominance in the NBA Playoffs averaging 33.7 points, 9.5 assists and 8.7 rebounds for the month and carrying the Cavaliers into the NBA Finals.
Other finalists for the month of May in order of how the NSMA voters ranked them included: Justify and Mike Smith (horse racing), Max Scherzer (baseball), Kevin Durant (basketball), Marc-Andre Fleury (hockey), Will Power (auto racing), Jose Ramirez (baseball), Evgeny Kuznetzov (hockey), Gareth Bale (soccer) and Webb Simpson (golf).
His selection as the Hickok Belt® Award winner for the month of May 2018 recognizes LeBron James as "the best of the best" in professional sports and for the third time this year, makes him eligible to receive the overall Hickok Belt® Award for 2018, joining Nick Foles who won the award in back-to-back months earlier this year.
To learn more about the Hickok Belt® Award and its rich history, please visit www.HickokBelt.com.

&nbsp « Back