Luka Doncic Revels in the Spotlight – Wins March 2021 Hickok Belt® Award
04.14.2021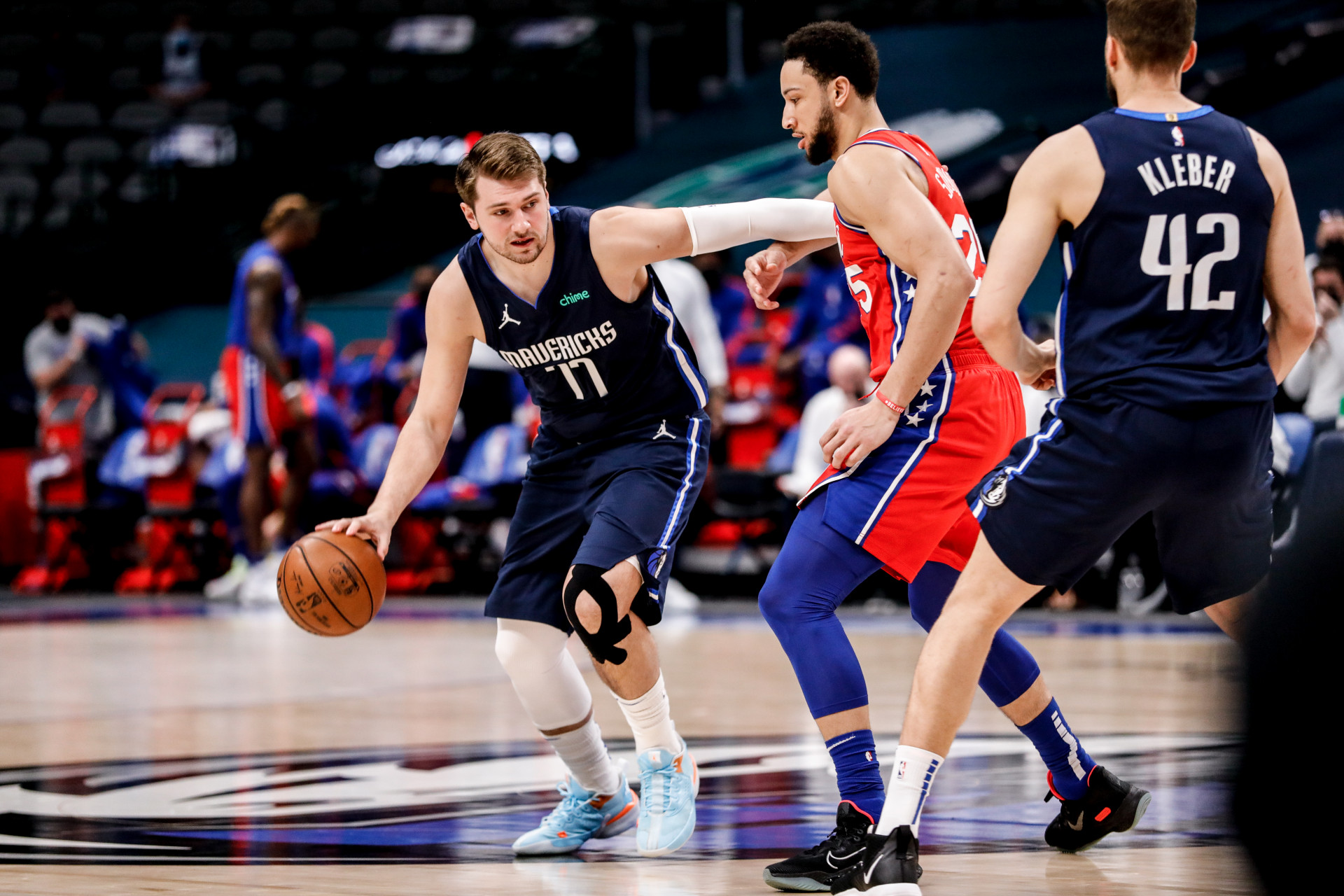 FOR IMMEDIATE RELEASE
ROCHESTER, NY – A panel of National Sports Media Association (NSMA) voters has chosen Luka Doncic as the Hickok Belt® Award winner for March 2021. The talented point guard for the Dallas Mavericks showed his magic by leading his team to an incredible month of victories, record triple-doubles, and positioning his team for a potential championship season. Doncic took home the Western Conference Player of the Week guiding his team to a 4-0 run in week 15. He now joins the ranks of a select top-notch few Dallas Maverick players who have won the award multiple times in the same season. The six-foot-seven, 22-year-old phenom is a superstar in the making and richly deserves the March 2021 Hickok Belt® Award.
Other finalists for the month of March in order of how the NSMA ranked them included: Justin Thomas (golf), Damian Lillard (basketball), Miko Rantanen (hockey), Nathan Chen (figure skating), Francis Ngannou (UFC), and Philipp Grubauer (hockey) – tie, Joey Logano (auto racing), Angel Fierro (boxing) and Nathan MacKinnon (hockey).
His selection as the Hickok Belt® Award winner for the month of March 2021 recognizes Luka Doncic as "the best of the best" in professional sports for the month and makes him the third candidate to receive the overall Hickok Belt® Award for 2021, joining Naomi Osaka and Patrick Mahomes. Winners, as selected by the NSMA, will be announced each month throughout 2021.
The Hickok Belt® Award was originally presented annually from 1950-1975. Past recipients include a list of the 20th century's elite athletes including the likes of Muhammad Ali, Arnold Palmer, Mickey Mantle, Willie Mays, Jim Brown, and others who defined their sports. To learn more about the rich history of the Hickok Belt® Award and keep up with all the news surrounding the award in 2021, please visit hickokbelt.com.
News Media: For more information, contact Tony Liccione at 585-964-3077 or info@hickokbelt.com.
&nbsp « Back