Maraniss Father, Son Highlight NSMA Sports Book Festival
05.02.2023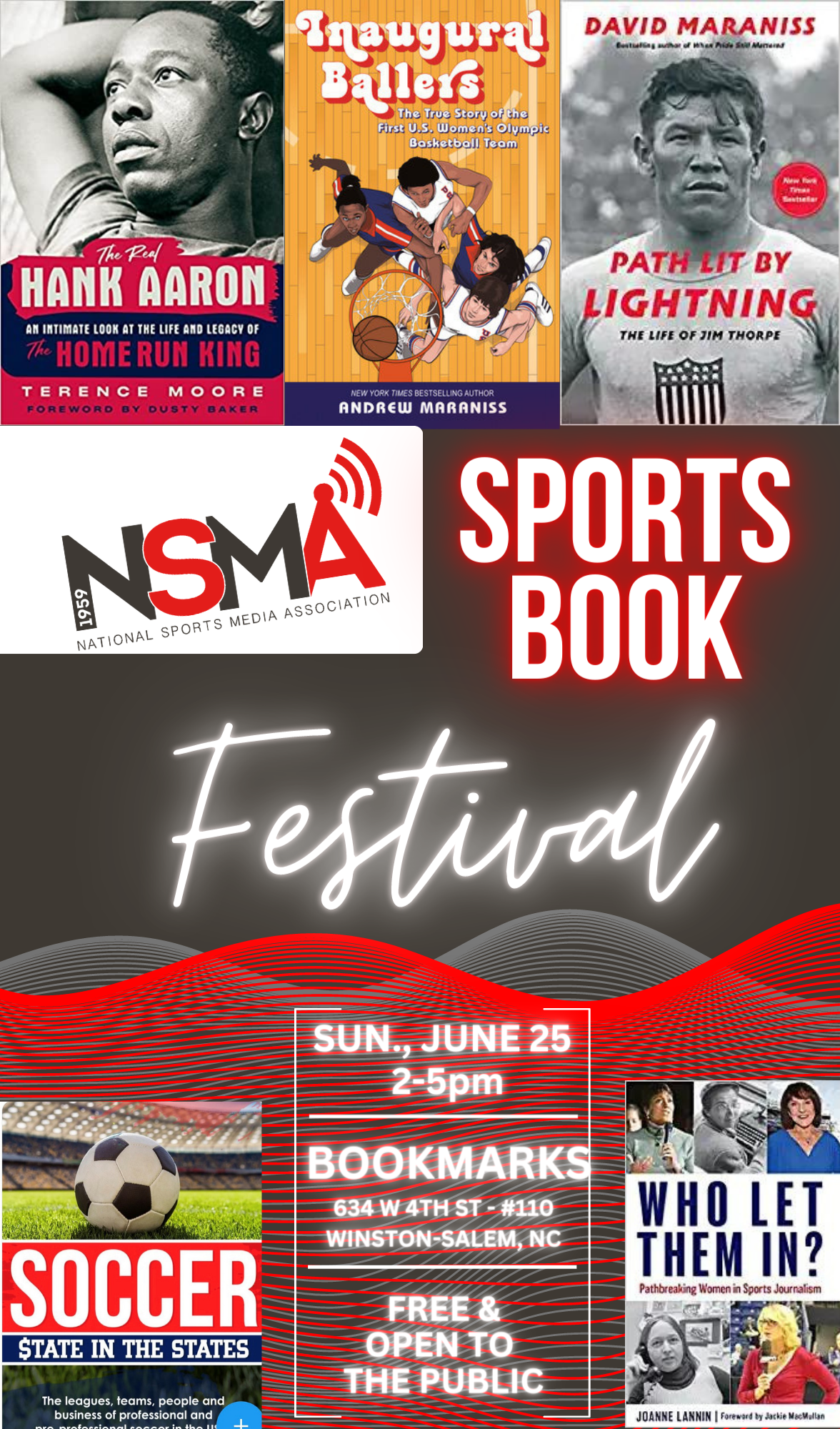 As part of its 63rd annual Awards Weekend and National Convention, the National Sports Media Association will hold its Sports Book Festival on Sunday, June 25 from 2:00-5:00 p.m. at Bookmarks, located at 634 W 4th Street in Winston-Salem, N.C.

To date, five authors are volunteering their time to read from and sign their books, including Pulitzer Prize-winning Washington Post reporter, David Maraniss. Maraniss is a New York Times best-selling author, whose books have included biographies of sports figures Vince Lombardi and Roberto Clemente, as well as Presidents Bill Clinton and Barack Obama. His current book is Path Lit by Lightning: The Life of Jim Thorpe.
Maraniss will be joined by his son, Andrew, who is also a New York Times best-selling author, and a repeat participant in the NSMA Awards Weekend and National Convention. His latest work is Inaugural Ballers: The True Story of the First US Women's Olympic Basketball Team.
Also participating:
Jo Lannin, the author of Who Let Them In?: Pathbreaking Women in Sports Journalism which includes a chapter on groundbreaking Winston-Salem Journal sports reporter, Mary Garber;
Terence Moore, veteran sports journalist and educator, the author of The Real Hank Aaron: An Intimate Look at the Life and Legacy of the Home Run King. Aaron signed his first professional contract, with the Indianapolis Clowns of the old Negro American League, at Winston-Salem's Union Station;
Bob Lowe, former Greensboro College sports information director and author of Soccer: $tate in the States, which looks at the players, people, and the business of pre-professional and pro soccer in the United States.
The festival is free and open to the public and will begin with each author reading a selection from his or her book. Each book will be available for purchase and for signing by the author.
###
&nbsp « Back