Mark McCarter
02.13.2017
This is the latest in a series of columns written by award-winning sports columnists, exclusively for nationalsportsmedia.org.
In November 1864, Union General William Tecumseh Sherman finished torching an already decimated Atlanta.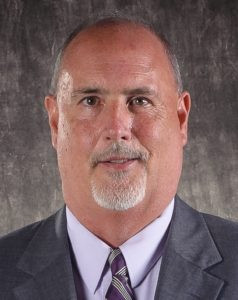 All things considered, that doesn't make the top 10 worst things to happen list for Atlanta.
It doesn't nearly stack up to a second-down pass play in the fourth quarter of Super Bowl LI.
Welcome to Atlanta. The city too busy to run off tackle.
Atlanta. Destined to become not merely a city name but a verb. As in, "the losing team really Atlanta'd it up down the stretch…"
It pains me deeply. I lived in Atlanta for two years. I have friends and family there. I've covered hundreds of Atlanta events, from Braves to NASCAR, swimming to Georgia Tech basketball. I was your basic "Jimmy Olsen, Cub Reporter" on April 8, 1974, sitting in the press box when Hank Aaron broke Babe Ruth's record. I covered to the Flames' first game at the Omni and Richard Petty's last race at Atlanta Motor Speedway.
I remember when a 22nd floor revolving restaurant was the peak of the Atlanta skyline, have done the requisite time in line at The Varsity and left Manuel's Tavern considerably closer to sun-up than sundown. As a Southerner, I've been well-versed in the knowledge that before we can go to heaven, we've got a two-hour layover at Hartsfield-Jackson International Airport.
It's a city I love and it sickened me when Tom Brady's buddy the President decided to pick a fight with a revered, distinguished civil rights leader, Rep. John Lewis, by claiming his district is "crime infested" and "falling apart."
Then, there's this. I can't stand the Patriots. Which puts me among a majority of Americans. As the great Atlanta columnist Lewis Grizzard wrote of Georgia Tech, "I wouldn't root for them if they had two engines out on the team plane."
Thing is, this was supposed to be Atlanta's time. After all, the Cubs won the World Series. Cleveland finally got a championship.
It was fate that Atlanta should get a break after going 1-for-168 (the total of Big 4 sports team seasons).
The Falcons leapt ahead 28-3, but you never truly felt like it was over. Then offensive coordinator Kyle Shanahan went and ordered a pass play when a time-killing run was merited. The rest was history. "Coaching cost the wonderful city THIS championship" posted a former Falcon I know.
(What a festive round-robin of offensive coordinators we've seen these past six weeks. Lane Kiffin was Alabama's OC and it was great sport in my state each Monday to watch Mount Saban erupting all over Kiffin on the sidelines. When Florida Atlantic hired Kiffen, Saban ushered him out the door a week before the national championship game. Enter Steve Sarkisian, given a career mulligan by Saban, was served as offensive coordinator in the 35-31 national championship game loss to Clemson. Reportedly, he recognized that peaceful, happy coexistence with Saban was impossible, so he moved along … taking the job vacated by Shanahan with the Falcons. But, I digress…)
The Falcons join Atlanta's other franchises in disbelief and disappointment.
Atlanta lost its NHL team not once, but twice.
It held an Olympics that, except for Muhammad Ali's torch-lighting, is recalled only for crass commercialism, a bombing and transportation issues.
The Hawks have never been good enough to contend regularly, nor bad enough to cash in for a lottery draft pick.
And the Braves. Where to begin? The best franchise in baseball for 15 years, a bastion of professionalism, home to three Hall of Fame starting pitchers – and with one World Series title. Atlanta couldn't find any hitter to be a postseason threat and even the most logical Bobby Cox managing moves went Shanahan on him.
Since Jim Leyritz took Mark Wohlers deep with a Game 4 grand slam in 1996, with the Braves on the cusp of a 3-1 World Series lead, Atlanta has been back to the Series only once, has gone 30-44 in postseason and hasn't won back-to-back playoff games since 2002.
And now this loss.
Gotta go through the Atlanta airport to get to heaven.
Gotta go through hell to be an Atlanta sports fan.
###
Mark McCarter is a four-time Alabama Sports Writer of the Year and author of two books. He is now Senior Writer for the City of Huntsville Communications Department and a contributor writer for several newspapers. Across the room from his desk hangs "You Were There" certificate commemorating home run No. 715, autographed by Hank Aaron.
&nbsp « Back