McGee to Emcee 61st NSMA Awards
11.11.2021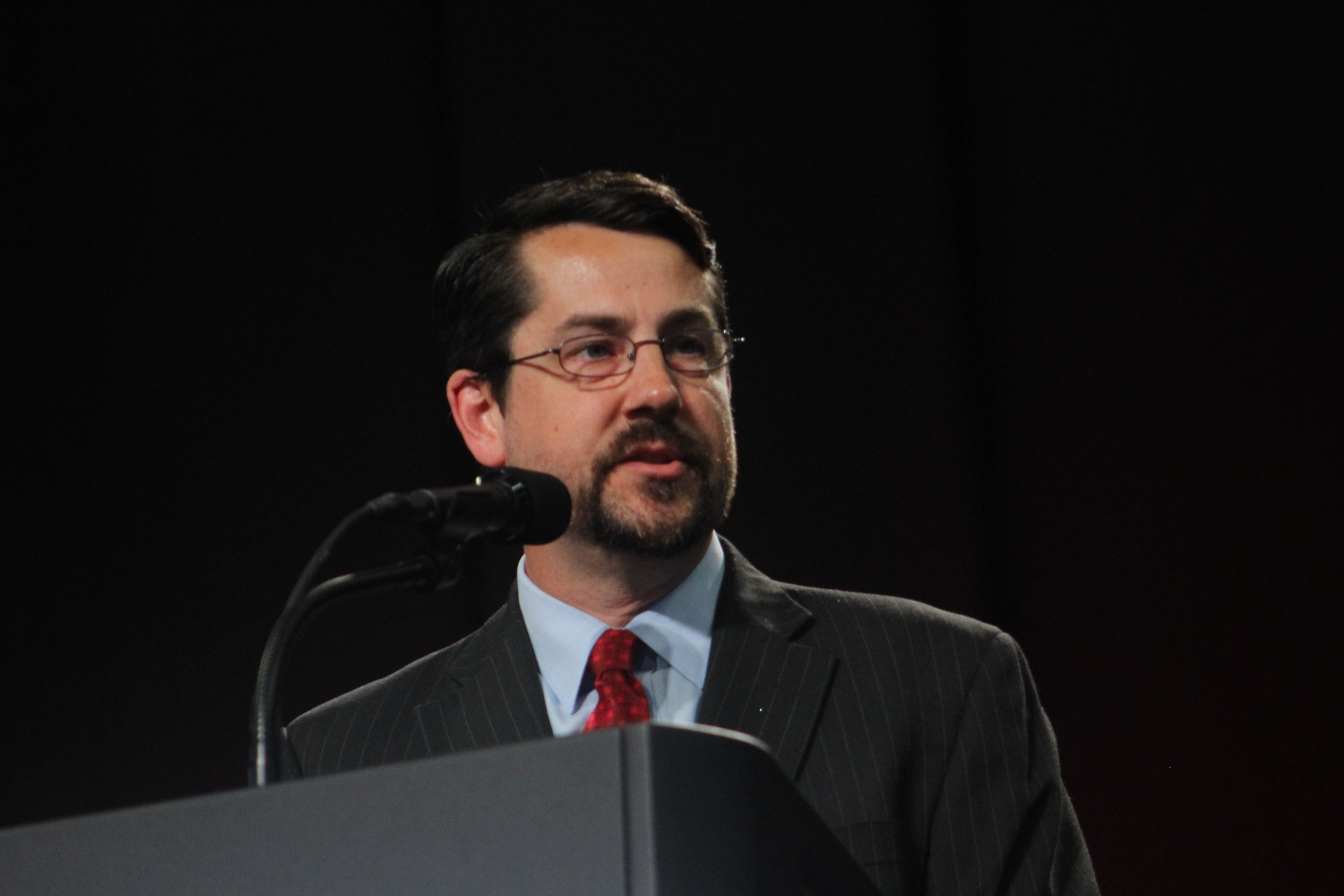 ESPN's Ryan McGee will emcee the 61st NSMA Awards Banquet on December 13. A member of NSMA's board of directors, McGee will be emceeing the organization's marquee event for the third time.
A senior writer for ESPN, McGee is the co-host of Marty and McGee which airs on SEC Network and ESPN Radio. Ryan started with ESPN in 1994 on the production staff for RPM 2night. He later served five years as editor in chief at NASCAR Media Group, where he won two Sports Emmys and wrote the script for the documentary film Dale. With five Sports Emmys in all, McGee has been named National Motorsports Press Association's Writer of the Year six times. In addition to the NSMA board, he is a member of the Football Writers Association of America (FWAA) and the National Collegiate Baseball Writers Association (NCBWA).
Outside of motorsports, McGee contributes to studio programming at ESPN including SportsCenter, SEC Nation, SEC Now, and College Football Live. He also writes a weekly column for ESPN -- the Bottom 10 -- where he ranks and explains the ten worst teams in college football, and he is the author of Sidelines and Bloodlines: A Father, His Sons, and Our Life in College Football, The Road To Omaha: Hits, Hopes and History at the College World Series, and ESPN Ultimate NASCAR: 100 Defining Moments in Stock Car Racing History. McGee signed a multi-year contract extension with ESPN in the fall of 2021.
&nbsp « Back