Meet 2017 Michigan Sportscaster of the Year Jack Ebling
06.11.2018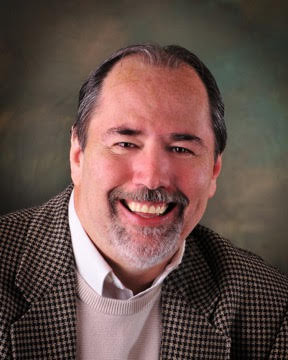 Today's award spotlight is on NSMA 2017 Michigan Sportscaster of the Year, Jack Ebling. Ebling completed his 40th year of sports writing and broadcasting as afternoon host of "The Drive with Jack" on THE TEAM 92.1 FM and Sunday night producer/moderator of "Press Pass" on FOX 47. As the creator of both shows for Ebling Media, he also sent his 72nd intern/protege into the sports media business.
Ebling spoke with NSMA on winning his award, what he's looking forward to about awards weekend, and his start in the sports media industry.
NSMA: How does it feel to be recognized by your peers as Michigan Sportscaster of the Year?
Jack Ebling: It feels fantastic — just as it did in 1994, 1997 and 2000 — to be recognized by peers who care about the profession.
NSMA: What are you looking forward to the most during the 59th NSMA Awards Weekend?

JE: Seeing a lot of old and not-so-old friends, catching up and comparing notes.

NSMA: How did you get your start in the sports media industry?

JE: By sheer luck. I was a pink-slipped English teacher and football and track coach who wandered into a newsroom one Saturday morning at my wife's urging, never expecting to spend the next 40 years writing and broadcasting.

NSMA: Who were some of your mentors in the industry?

JE: As a young boy, I was befriended by the late, great Ernie Harwell, a 19-time winner of the award I'm receiving and a gentleman who'd later help edit the fifth of my eight books. Also, Lansing State Journal sports editor Ed Senyczko and Rubber City Radio exec Nick Anthony saw something in me I didn't see in myself.

NSMA: What's the biggest highlight of your career in sports media? Why?

JE: The easy answer at age 66 is surviving and reinventing, becoming the second person from any state to be recognized as its Sportswriter and Sportscaster of the Year. But the truth is knowing I've mentored 73 young men and women who'll do great things long after I'm gone.

NSMA: What advice would you give to someone starting in the sports media industry?
JE: Pursue your passion. Take the vow of poverty. And be flexible with your plan, not your principles.
&nbsp « Back