Meet 2017 Minnesota Sportscaster of the Year John Focke
06.16.2018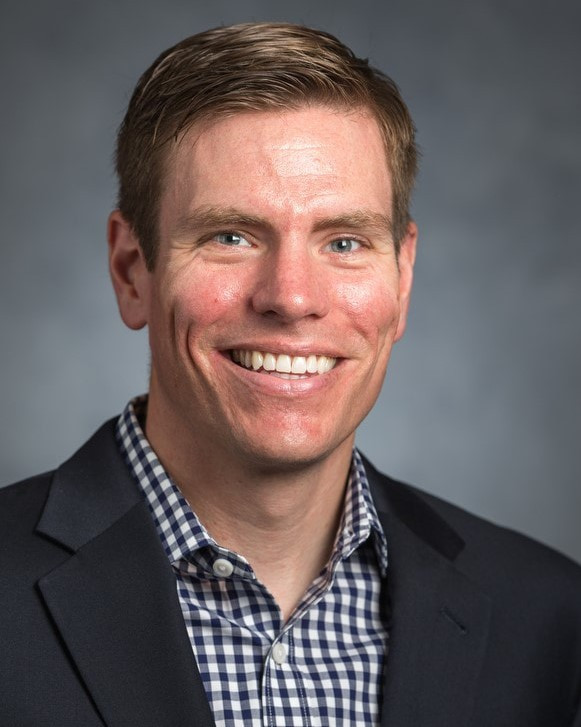 Today's award spotlight is on NSMA 2017 Minnesota Sportscaster of the Year, John Focke. In 2017, John completed his 10th season with the Minnesota Lynx Radio Network & his 3rd as the full time play by play voice, calling the Lynx run to their 4th WNBA Championship in the past 7 seasons. In addition he's in his 11th season as the Studio Host and Executive Producer of the Minnesota Timberwolves Radio Network and co-hosts Wolves Weekly on Fox Sports North.
Focke spoke with NSMA on winning his award, what he's looking forward to about awards weekend, and his start in the sports media industry.
NSMA: How does it feel to be recognized by your peers as Minnesota Sportscaster of the Year?
John Focke: It's incredibly humbling to be named MN Sportscaster of the Year, there are so many great broadcasters at all different levels in the state that I am honored to be recognized among them.
NSMA: What are you most looking forward to during the 59th NSMA Awards Weekend?
JF: I'm really looking forward to connecting with so many people throughout the industry and getting a chance to learn from them. Everyone has taken a different route to get to where they are and we can learn from all their different experiences.
NSMA: How did you get your start in the sports media industry?
JF: I started in a small town in Southern MN doing a little bit of everything, calling high school games, covering the local professional teams, hosting a show, but also doing non-sports stuff around the station and in the community. All those experiences helped me understand different aspects of this industry and round out my skill set.
NSMA: Who were some of your mentors in the industry?
JF: My Uncle Joe Focke (Flanagan) who was in TV in Virginia Beach was a big influence, getting to follow him around when I was in HS and college opened my eyes to the industry. Alan Horton & Tom Hanneman of the Timberwolves are two who I look up to and have learned a lot about what it takes to prepare for a professional broadcast and two who I can bounce ideas off of and ask questions. They've both taught me so much about the league and how to prepare not only for calling games but also for the studio role and generate story ideas.
NSMA: What's the biggest highlight of your career in sports media? Why?
JF: Calling 3 straight Game 5's of the WNBA Finals, and the Lynx winning their 4th championship tying the Houston Comets for the most all time is probably the biggest thrill, but I think one of my favorite broadcast moments came when I was calling high school hockey and the town I was broadcasting for won an overtime game to clinch a spot in the State HS Hockey tourney for the first time ever. In MN there is nothing bigger than the State HS Hockey Tourney and the way that game ended and the joy from the people in the town, the coaches and players was so great to see and be a part of.
NSMA: What advice would you give to someone starting in the sports media industry?
JF: Stick with it, things don't always happen when you want them to, or how you want them to but keep improving and stay focused on your goal. Also, learn to do everything. You never know when your versatile skill set will come in handy or be the difference between getting a job or not.
&nbsp « Back