Meet 2017 North Carolina Sportscaster of the Year Stan Cotten
06.05.2018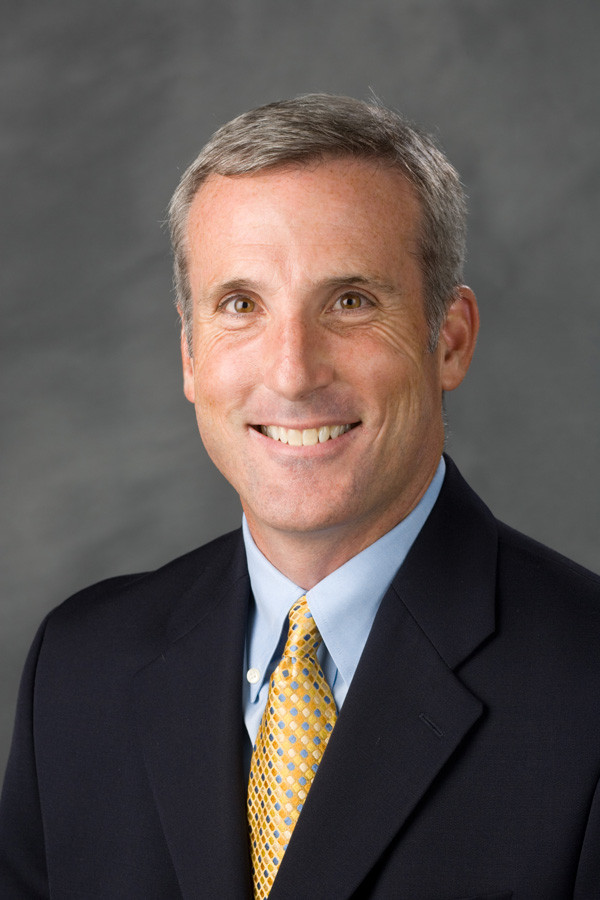 Today's award spotlight is on Stan Cotten, the 2017 North Carolina Sportscaster of the Year. Cotten is in his 22nd year as the radio "Voice of the Wake Forest Demon Deacons" and was on the call in 2017 as the Deacons defeated Texas A&M in the Belk Bowl in Charlotte and as Wake made it back to the NCAA Tournament in basketball. He also worked Wake baseball for ACC Network Extra in the Deacs' run back to the NCAA Tournament. He is a four time winner in North Carolina.
Cotten spent a few moments with NSMA discussing his career, his favorite things about NSMA awards weekend, and his advice for those that want to go into sportscasting.
NSMA: How does it feel to be recognized by your peers as North Carolina Sportscaster of the Year?
Stan Cotten: It's always most gratifying to be singled out by your peers, those who know best what it takes to do your job and do it well. It's a validation of sorts that indeed you are headed in the right directon!
NSMA: What are you looking forward to the most during the 59th NSMA Awards Weekend?
SC: I always relish the chance of renewing old friendships, but this year I'm mostly looking forward to Woody Durham's Hall of Fame induction. He was truly one of the all-time greats in our business, most deserving of this honor and a friend. It will be a treat when he is inducted.
NSMA: How did you get your start in the sports media industry?
SC: By default. All I ever wanted to do was play football. When bad knees made me change course, broadcasting really just fell in my lap as a way to stay connected to the game. I got started younger than most and have never looked back.
NSMA: Who were some of your mentors in the industry?
SC: Growing up in Knoxville, Tennessee, legendary 'Voice of the Vols' John Ward was seemingly everyone's hero. He gave me some advice as I was starting out that helped pave my way. I'll always be indebted to current Tennessee play-by-play voice Bob Kesling, a dear friend, who gave me my first job in broadcasting and helped mold me and set my course.
NSMA: What's the biggest highlight of your career in sports media? Why?
SC: As a play-by-play announcer I'd have to say calling Wake Forest's ACC football title win in 2006 and the Deacs' subsequent Orange Bowl shortly thereafter are at the top – truly historic games for Wake. National Championship wins for Marshall and Carson-Newman (multiple) will always rate near the top for obvious reasons. And for me, some of the sports personalities I've met and spent time with are noteworthy. Joe DiMaggio, Sam Snead, Arnold Palmer, Tim Duncan all stand out – all icons I found to be humble and appreciative of where sport had taken them.
NSMA: What advice would you give to someone starting in the sports media industry?
SC: Grow thick skin and be prepared to work hard. The business is as competitive now as it's ever been, and everything you do will be judged – immediately and for all to see.
&nbsp « Back