Meet 2017 Oklahoma Sportscaster of the Year Dennis Higgins
06.15.2018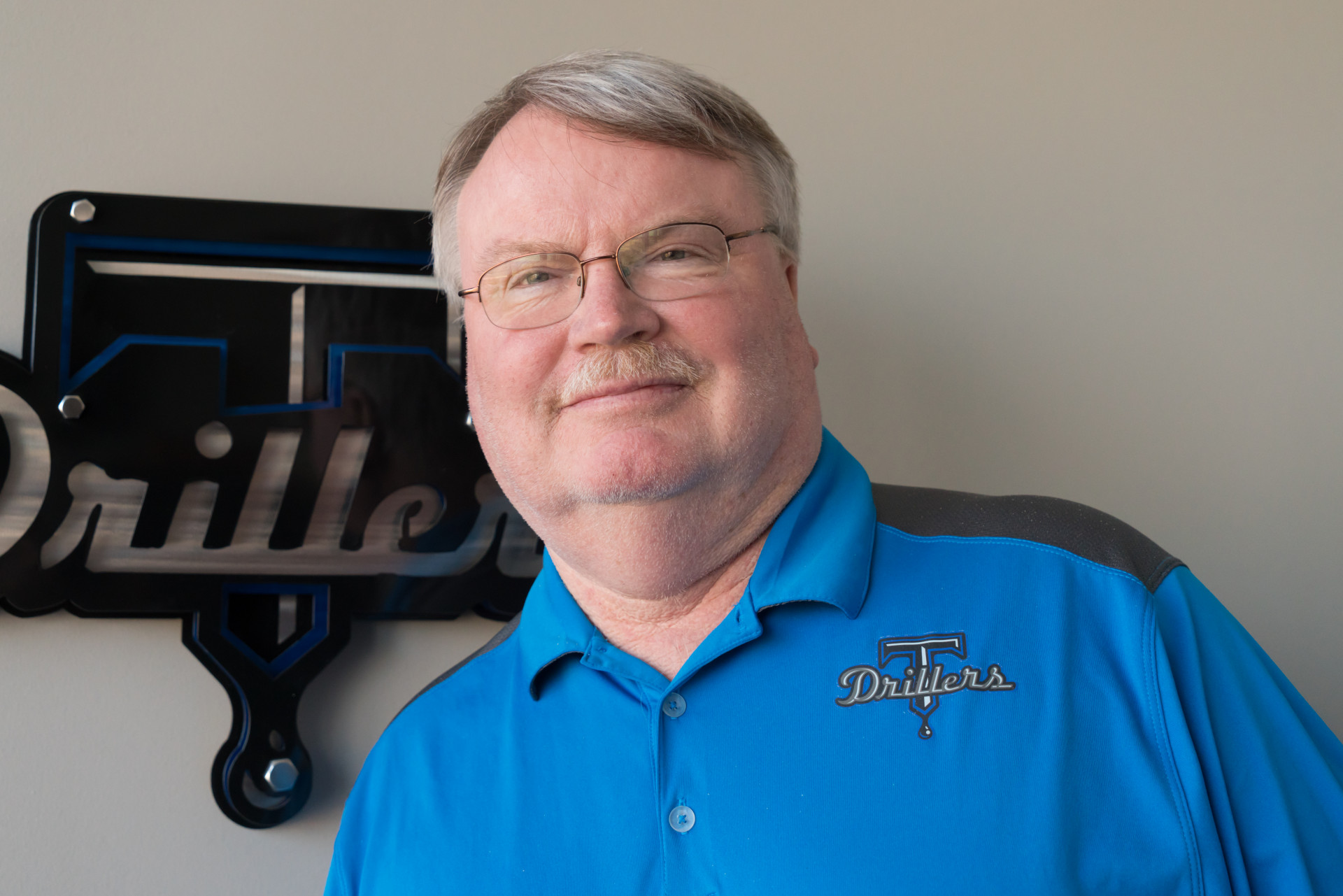 Today's award spotlight is on NSMA 2017 Oklahoma Sportscaster of the Year, Dennis Higgins. Higgins is broadcasting his tenth season with the Tulsa Drillers, the double A affiliate of the Los Angeles Dodgers in the Texas League, and his 24th season overall calling professional baseball on the radio. He has also spent the past 13 years broadcasting football and basketball games for Butler Community College of the Jayhawk Conference in El Dorado, Kansas.
Higgins spoke with NSMA on winning his award, what he's looking forward to about awards weekend, and his start in the sports media industry.
NSMA: How does it feel to be recognized by your peers as Oklahoma Sportscaster of the Year?
Dennis Higgins: Surprised! And honored. I was very surprised to learn I'd won the award. At first I thought maybe it was a hoax when I received the call thinking one of my broadcasting friends was playing a prank on me. I'm thankful someone took notice and submitted my nomination.
NSMA: What are you most looking forward to during the 59th NSMA Awards Weekend?
DH: Meeting the other broadcasters and hearing their career stories.
NSMA: How did you get your start in the sports media industry?
DH: While attending graduate school at San Francisco State University I worked an internship at KNBR Radio in San Francisco (flagship station of the San Francisco Giants and Golden State Warriors). From an intern I became a producer of a popular sports talk show and a part time reporter covering games for the station. Through a connection I made at KNBR I landed my first job in baseball as the broadcaster for the Helena Brewers in the Pioneer League.
NSMA: Who were some of your mentors in the industry?
DH: Without Doctor Val Sakovich at San Francisco State University I wouldn't have a career in broadcasting! He oversaw the sports production class and spent THOUSANDS of hours of his own free time supervising student produced football, basketball, and baseball live cable TV broadcasts enabling his students to gain invaluable hands on experience. An incredibly generous and patient man who helped hundreds of students including me land jobs in television and radio.
NSMA: What's the biggest highlight of your career in sports media?
DH: It's difficult for me to pick a single game or moment. I just feel extremely fortunate for the opportunity to have a career and make a living doing a job that I thoroughly enjoy and working with some interesting and equally passionate people.
NSMA: What advice would you give to someone starting in the sports media industry?
DH: If I can do it you certainly can do it! I was 31 years old driving a beer delivery truck in Sacramento, California with zero experience in broadcasting and I've been able to carve out a fun career broadcasting games for the past 24 years. Don't let anyone tell you it can't be done, but be willing to put in the time. It helps if it's "in your blood" and your passionate about calling games.
&nbsp « Back