Meet 2017 Rhode Island Sportscaster of the Year Nick Coit
06.13.2018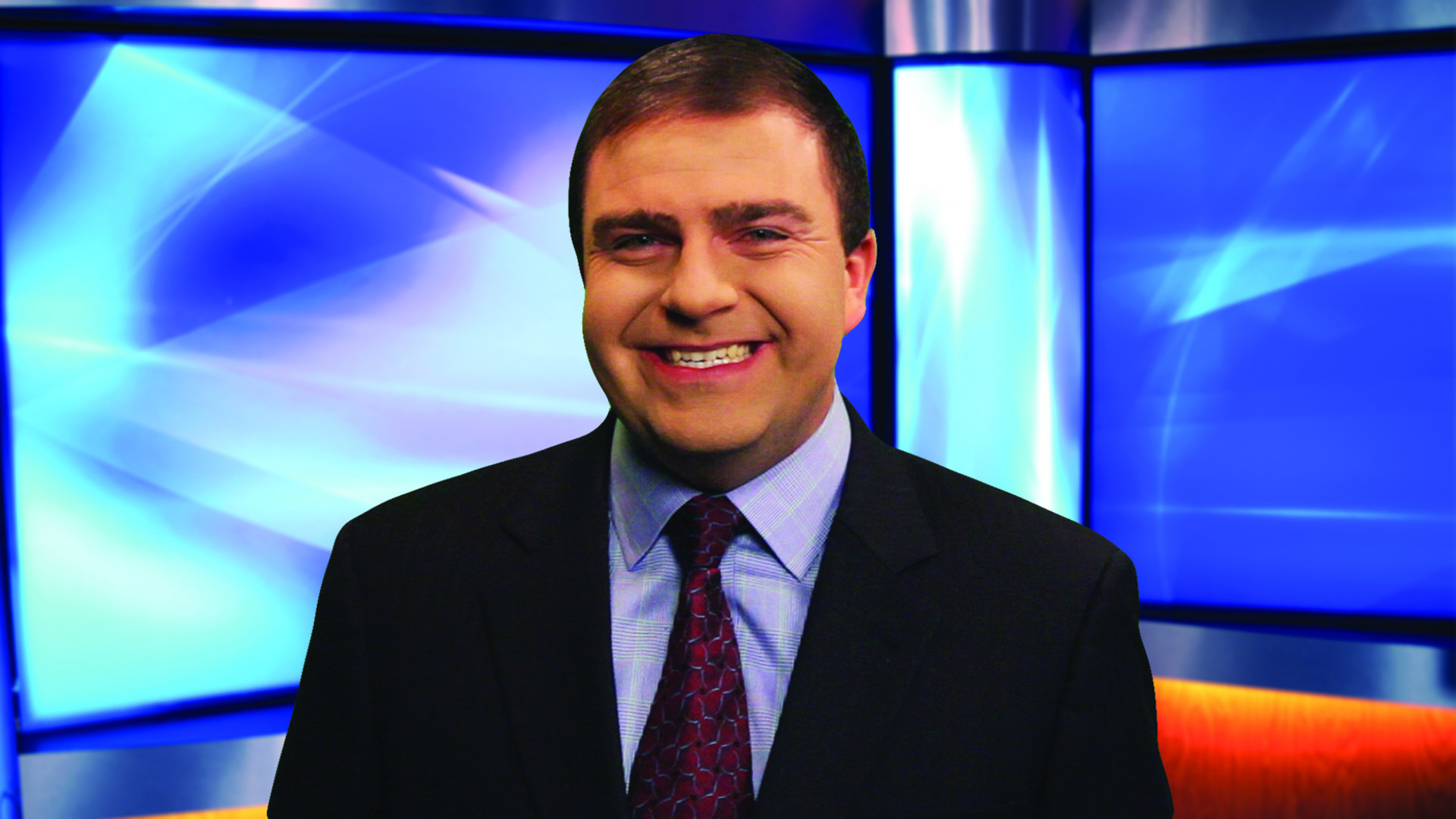 Today's award spotlight is on our 2017 Rhode Island Sportscaster of the year, Nick Coit. Coit is in his fifth year at WLNE-TV ABC6 in Providence, RI. In 2017, Nick witnessed the greatest comeback in Super Bowl history, when the New England Patriots rallied from a 25-point deficit to beat the Atlanta Falcons and earn their fifth championship. Nick also followed the University of Rhode Island Rams on the way to their second Atlantic 10 men's basketball title in school history. Nick took over as Sports Director at his station this past summer, following the retirement of four-time NSMA Rhode Island Sportscaster of the Year, Ken Bell.

Coit chatted with NSMA about his start in the industry, some of his mentors, and his reaction to winning his award.
NSMA: How does it feel to be recognized by your peers as Rhode Island Sportscaster of the Year?
Nick Coit: There's no greater honor than earning the respect of your peers in the business. There are so many talented journalists in our state, so to be recognized by them, it's humbling. It motivates you to continue to do the work you truly enjoy. I can't thank my peers enough for this honor. I hold them all in such high regard.
NSMA: What are you looking forward to the most during the 59th NSMA Awards Weekend?
NC: I'm looking forward to meeting all the people from across the country who excel in their profession. It's always great to hear from talented writers and broadcasters from different parts of the country. You just might learn something new!
NSMA: How did you get your start in the sports media industry?
NC
: I interned at Boston 25 News during the spring semester of my senior year of college at Emerson. That internship led to a job as a freelance producer when I graduated, and my career took off from there. Within the first month of being in the business, the Boston Bruins won the Stanley Cup and I was in the middle of the station's coverage behind the scenes! Before landing my first job on the air, I spent nine months learning from some of the best people in the business at Boston 25. It was a tremendous experience!
NSMA: Who were some of your mentors in the industry?
NC: John Rooke was a professor I had at Emerson College. He was one of the first people to give me the confidence that I could make it in the business. He taught us the value of versatility and being able to "do it all" these days.
Some of my other mentors and people that have been a major influence on my career are Jay Bramble, Ryan Asselta, Mark Ockerbloom, Maria Stephanos, Shannon Mulaire, Adam Pellerin, Tim Throckmorton & Ken Bell.
NSMA: What's the biggest highlight of your career in sports media? Why?
NC: Being able to cover three Super Bowls in four years in Providence makes me a pretty lucky guy! I can thank Bill Belichick, Tom Brady and the success of the Patriots for that. There are not many opportunities greater than covering the biggest sporting event in the world. You meet a lot of different people and cover a lot of different stories leading up to the 60 minutes of football on Sunday.
I'd say another big highlight of my career would be covering the Providence College men's hockey team on its run to the 2015 NCAA Championship. When you cover a team throughout a whole season, you get to know the coaches and players that make that team interesting. When that group is hoisting a trophy at the end of the year and making history, you get the opportunity to share some special stories. That Friars team continues to be a great story.
NSMA: What advice would you give to someone starting in the sports media industry?
NC: Try everything, learn everything, do everything. Versatility is key in the industry today and can open as many doors as possible when you start out. Be persistent. It might take some time for that door to open. Jump on your opportunities. When that door opens, run through it! You never know which opportunities could propel you toward your goals.
&nbsp « Back