Meet 2017 South Carolina Sportscaster of the Year Scott Eisberg
06.08.2018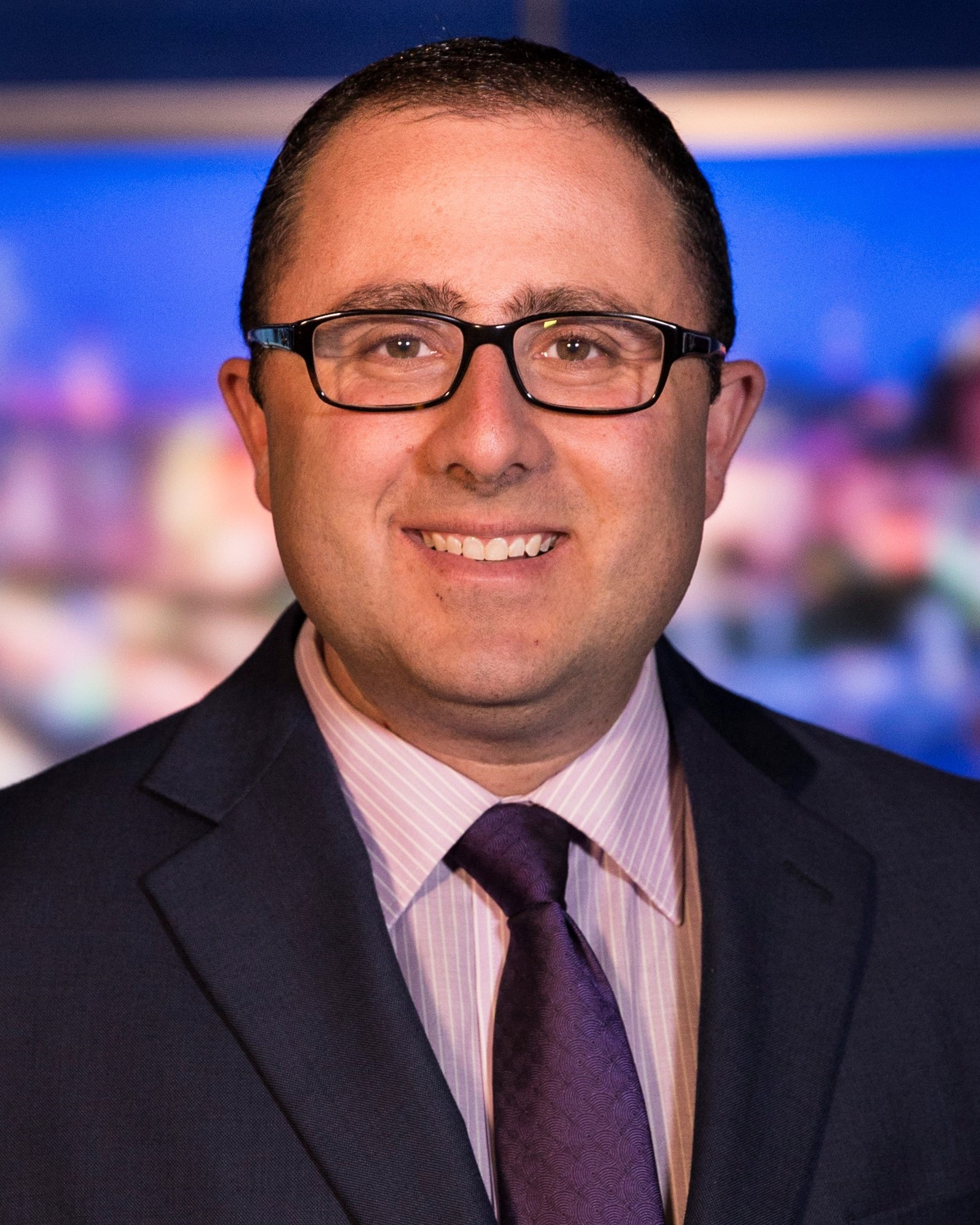 Today's award spotlight is on NSMA 2017 South Carolina Sportscaster of the Year, Scott Eisberg. Eisberg is in his 12th year at WCIV-TV in Charleston. In 2017, he covered a Clemson football national championship and subsequent trip to the White House, a South Carolina basketball run to the Final Four, a South Carolina Stingrays run to the Kelly Cup Finals as well as several major coaching changes and countless high school state championships. In between that, he was able to slide in a day off at the hospital to root his wife on giving birth to their 2nd child (before anchoring an ACC Championship special two days later).
Eisberg spoke with NSMA on winning his award, what he's looking forward to about awards weekend, and his start in the sports media industry.
NSMA: How does it feel to be recognized by your peers as South Carolina Sportscaster of the Year?
Scott Eisberg: Easily the best honor of my career. I have worked my entire career, 13 years, in the state of South Carolina—so I know the sportscasters and sportswriters very well in the Palmetto State. The level of sports journalism is so high in a state with no major professional teams which makes the honor such a thrill. I've interned for people who have won the award, and have always seen this as the ultimate award to win, because its judged by "sports" people. I love South Carolina, I love the lowcountry and care deeply about the athletes and coaches that we cover- the fact that my peers recognize my attention to detail and work ethic means the world to me.
NSMA: What are you looking forward to the most during the 59th NSMA Awards Weekend?
SE: I've never been to it, so I'm really not sure what to expect. I think the thing I am looking forward to most, is finally meeting people I've worked with for so long. In our business, there is so much trading of video. I've talked to sportscasters across the country for years and years, swapping highlights of our local teams and local athletes. Some of these people have become good friends, strictly through email and social media—so to actually meet them, have a beer, and not discuss if they are going to have those ECHL playoff highlights in FTP by10:45 will be great!
NSMA: How did you get your start in the sports media industry?
SE: It's something I've always wanted to do since waking up and watching Sportscenter before elementary school. I remember coming home every night and watching Channel 4 and Channel 7 news in New York with Len Berman and Scott Clark growing up. I went to the University of South Carolina, they had a great journalism school and that certainly gave me the foundation. The most important thing I ever did was email every single sports director in the state of South Carolina after my sophomore year of college. I said I would intern for free, I just wanted to get in, get my hands on equipment and learn the business. They all responded, and all said "no", for insurance reasons because I wasn't getting college credit yet. One sports director, Josh Morton, at WCIV-TV in Charleston said yes, and the rest is history. I learned everything that summer from shooting video, to editing and writing. I did anchor air checks on the weekends for a resume tape, and took those skills back to school. The next summer, I went back to Charleston and interned again, working 6 or 7 days a week, proving my commitment to the craft. It worked out wonderfully- Josh made the call to facilitate me getting my first job in Greenville/Spartanburg, I got my 2nd job in Columbia working for Tim Hill at WOLO, who I had helped shoot for while in college, and a year after that, Josh called me to become his weekend guy back in Charleston where it started for me as an intern. A very fulfilling full circle journey.

NSMA: Who were some of your mentors in the industry?
SE: Unquestionably, Josh Morton and Pete Lucas taught me the ins and outs of the business at WCIV. My first boss at WYFF in Greenville, Geoff Hart, was one of the finest sportscasters I've ever seen. He was such a perfectionist and such a good teacher. I learned a ton from Geoff who is now the morning anchor for WYFF. Our weekend sports anchor at WYFF, Bob Mihalic taught me a ton about writing and storytelling. Tim Hill at WOLO is a close friend, and allowed me a ton of experiences in the business at a young age that really helped me get my feet on the ground. Also, the biggest asset for me, is that our main anchor here in Charleston, Dean Stephens, is our former sports director. He is always someone to toss ideas off of, he's always monitoring sports news in case I miss anything, and he's always willing to jump in and shoot a few highlights on a Friday night if needed. I owe a ton to those sportscasters, all who made quite a mark in the state of South Carolina.
NSMA: What's the biggest highlight of your career in sports media? Why?
SE: Different stages of my career have had different high points. As a 21 year old, a month out of college, getting the report from the US Open at Pinehurst was pretty awesome. Interviewing my favorite singer, who I consider a friend here in Charleston, Darius Rucker, at center court of Madison Square Garden after the Gamecocks punched a ticket to the Final Four was pretty wild. My favorite local story I've ever covered was 2010 in Arlington, Texas. I flew down to cover the first MLB meeting between lowcountry natives and HS teammates Justin Smoak and Matt Wieters. It really was a cool story, I had all-access and really got to do a ton on that trip because of the relationships I'd forged with those guys well before their MLB days. Going out to San Diego was pretty awesome this year to cover CofC and Clemson in the NCAA tournament. The most "different" experience is probably covering a football game in the Fargodome up in North Dakota and I would say my most memorable sportscast would have been anchoring Sports4 from the Grand Canyon. We had a free day covering the CFP National Championship, so instead of standing in front of an empty stadium in Phoenix, we took the 3 hour ride up, and did a pretty epic looking sportscast from the south rim of the Grand Canyon.
NSMA: What advice would you give to someone starting in the sports media industry?
SE: Do anything you can to set yourself apart. Sports people know how to talk, adlib and work under deadlines. Make that work to your advantage to endear yourself to your station. I have no true news background, but I have reported live during some of the biggest breaking news stories in Charleston's history because my news directors trusted me to handle it. I was the first reporter live in front of the church after the Emanuel 9 tragedy, the Sofa Superstore fire, and more hurricanes and floods than I can count. Those are the things that make you a valued team member, its about more than sports.
&nbsp « Back