Meet 2017 South Carolina Sportswriter of the Year Grace Raynor
06.20.2018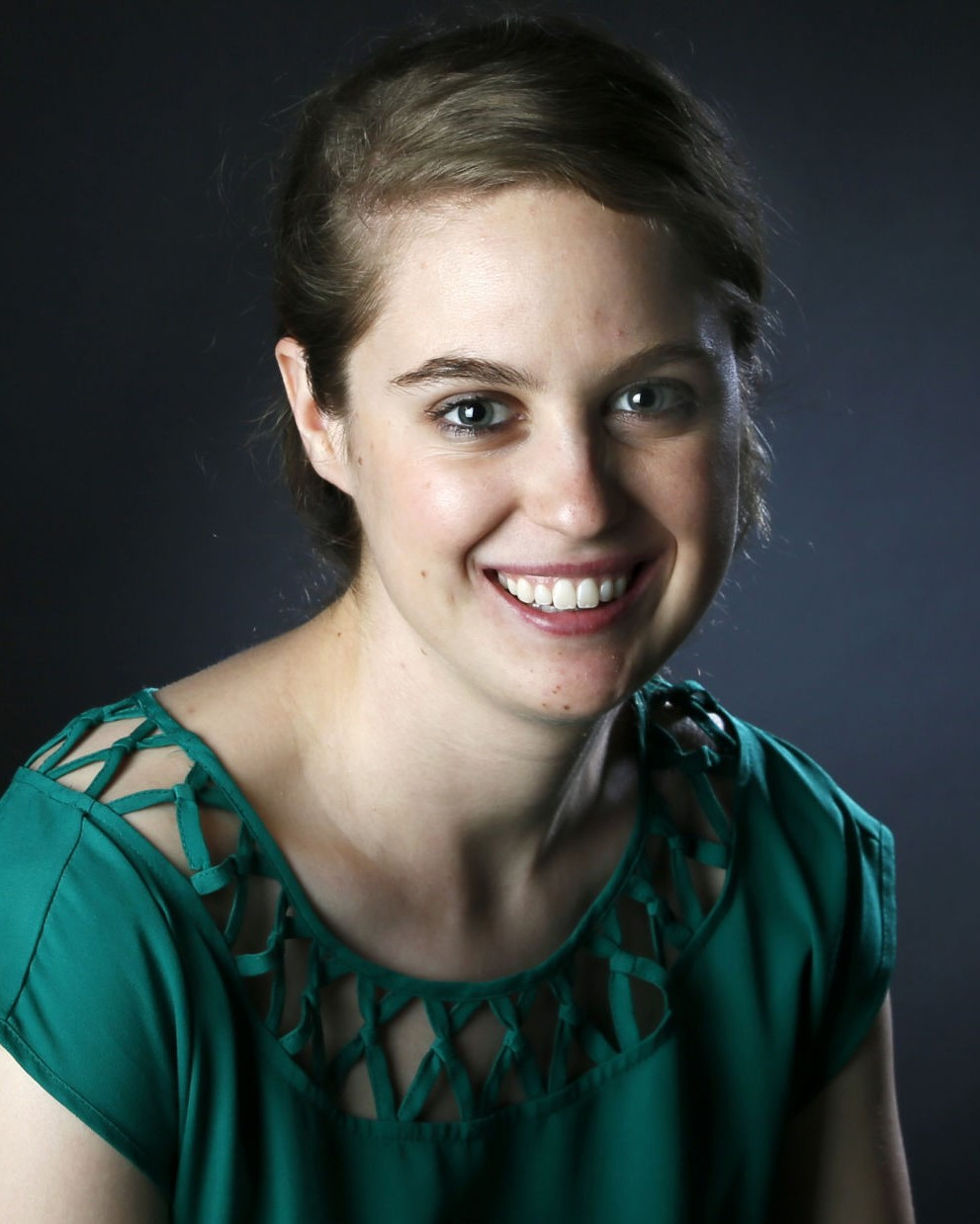 Today's award winner spotlight is on Grace Raynor, South Carolina's Sportswriter of the Year in 2017. Raynor is in her third year at The Charleston Post and Courier and in her second year covering the Clemson beat. In 2017, she opened the year by covering Clemson's national championship run and ended it by covering the Tigers' College Football Playoff semifinal loss to Alabama. She spent most of her summer with the Tigers' national championship hero Hunter Renfrow, working on a story about his life outside of football.
Raynor took a few minutes out of her busy schedule to talk to NSMA about how she got her start in journalism, her hopes for the 59th awards weekend, and advice for those just starting out in the industry.

NSMA: How does it feel to be recognized by your peers as South Carolina Sportswriter of the Year?
Grace Raynor: Being recognized by my peers for this award has been amazing. Of course none of us get into the sports journalism industry for the awards, but when you get an award that is voted upon by your peers in the industry it's such a surreal feeling. So many of the people who have guided and mentored me as some of my favorite writers are part of NSMA. To be recognized by them, specifically, is something I will never forget!

NSMA: What are you most looking forward to during the 59th NSMA Awards Weekend?
GR: What I'm most looking forward to during the weekend is the opportunity to meet new people. I look at the list of winners, both national and state, and I see a list of journalists who I admire so much. There will be loads of people there who I read on a regular basis but haven't yet had the chance to meet. Now that I get that chance, I'm excited to network! Some of my favorite writers will hopefully be in that room.

NSMA: How did you get your start in the sports media industry?
GR: I decided in college that I wanted to be a sports writer, and so my first step was to join the student newspaper at North Carolina: The Daily Tar Heel. From there, I had one internship with The Fayetteville Observer and two with MLB.com thanks to AWSM — the Association of Women in Sports Media. I will never be ever to thank AWSM enough for all that organization has done for me. There are some really amazing people there. After my second internship with MLB.com, when I covered the Yankees, I applied for a general assignment sports job at The Charleston Post and Courier. The people at the P&C are the best of the best and have been incredible mentors. I now still work for The Post and Courier, but I have moved to upstate South Carolina to cover Clemson.

NSMA: Who were some of your mentors in the industry?
GR: When I look at all of the people who have helped me, the list is so long. I've been really lucky. When I was at UNC, I had one of the best teachers I've ever had in Tim Crothers, a former Sports Illustrated reporter who is now a published author and a teacher of creative sportswriting at UNC. Tim is an awesome mentor who knows so much and who is one of the best writers I've read. I was also really lucky to have an advocate in UNC professor John Robinson. Thomas Pope at The Fayetteville Observer gave me my first ever internship and he and Sammy Batten taught me all about newspapers. They are both gems. At MLB.com, I truly learned how to be a reporter from Texas Rangers reporter T.R. Sullivan and New York Yankees reporter Bryan Hoch. They both pushed me in ways that taught me how to cover a beat the right way and I owe a ton of thanks to them. I couldn't go without mentioning Gene Sapakoff at the Post and Courier, our college sports editor. There are not enough words in the world to explain how much Gene has helped me and what he means to me. We work together on a daily basis with Clemson coverage and he is so hands on. He is immensely respected in South Carolina as a veteran reporter and he has made me a better reporter in every sense. He's also hilarious. I have certainly been really blessed in the mentor department.
NSMA: What's the biggest highlight of your career in sports media? Why?
GR: This might be a little bit vague, but the biggest highlight of my career is not necessarily one particular moment or event. Instead, it's the feeling I get when I've turned in an in-depth human interest story and a parent or a coach or a player or a reader reaches out to let me know they enjoyed it. The athletes we cover are so generous to give us their time and share with us their stories. It feels really gratifying when we do those big stories justice.

NSMA: What advice would you give to someone starting in the sports media industry?
GR: The biggest piece of advice I would give to someone starting in the industry is to not be afraid to start somewhere small and work your way up. Obviously sports journalism is changing so much and I think we all have the natural tendency to want to shoot up to the top and cover the biggest beats as fast as possible. But there is a ton of value in covering high schools or doing a general assignment role first. There is nothing more important than finding a mentor who is going to push you and nurture you and foster your talent. It will make you a better reporter and it will have you prepared once you do cover the big teams.
&nbsp « Back