Meet 2017 West Virginia Sportscaster of the Year Steven Cotton
06.11.2018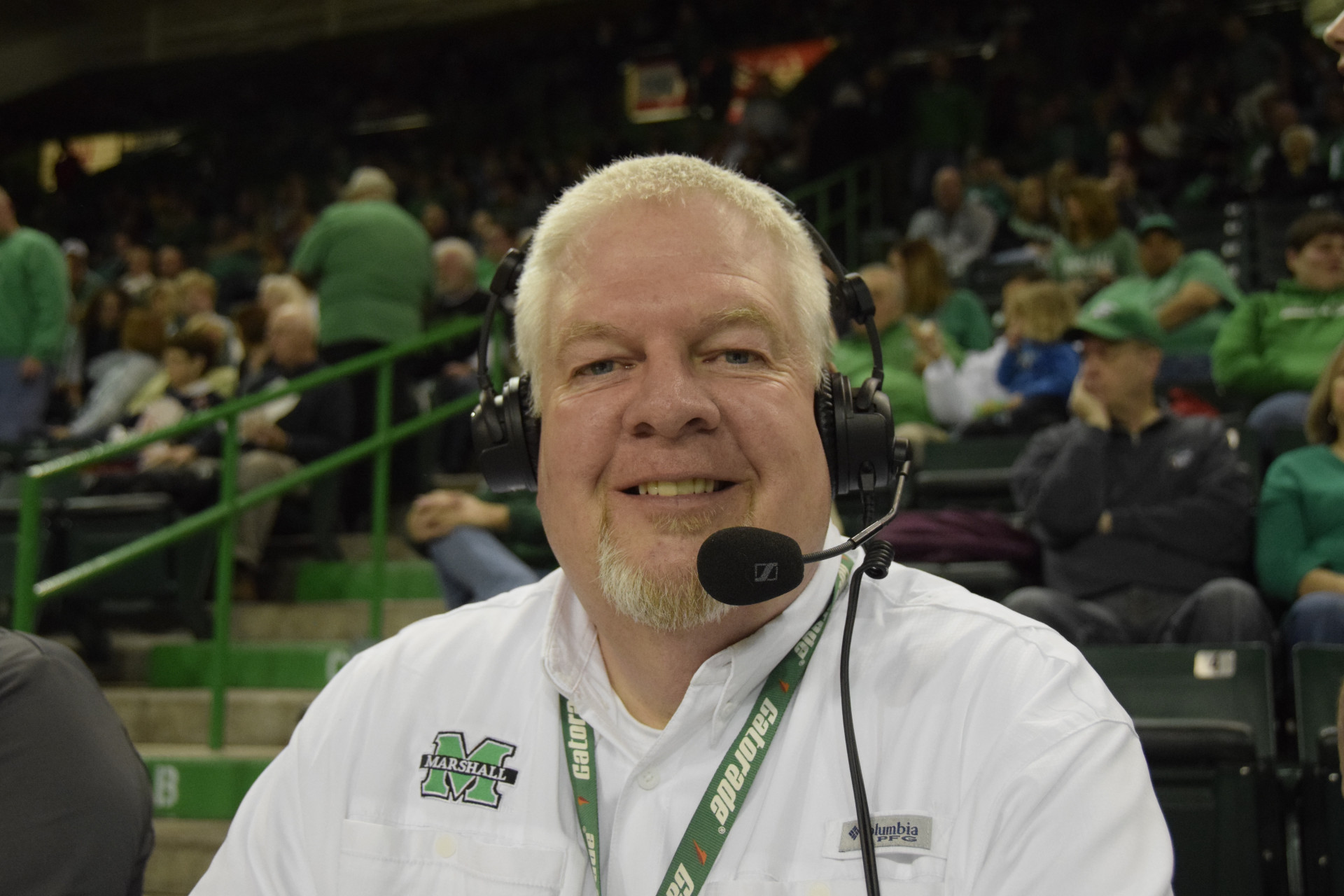 Today's award spotlight is on NSMA 2017 West Virginia Sportscaster of the Year, Steven Cotton. Cotton just completed his 22nd season as the radio play-by-play voice for the Marshall University Thundering Herd. Marshall's year included a run to the Conference USA Basketball Tournament championship game, a win over Colorado State in the New Mexico Bowl and a 92-yard punt against Old Dominion – the longest in college football in 45 years, since Ray Guy booted a 93-yarder in 1972.
Cotton spoke with NSMA on winning his award, what he's looking forward to about awards weekend, and his start in the sports media industry.
NSMA: How does it feel to be recognized by your peers as West Virginia Sportscaster of the Year?
Steven Cotton: It's a thrill to see Dave Goren's name pop up on your phone when you know he's in the process of notifying the winners. Going to the NSMA Awards Weekend is a highlight of any year.
NSMA: What are you looking forward to the most during the 59th NSMA Awards Weekend?
SC: Listening to all the great sports storytellers tell great sports stories.
NSMA: How did you get your start in the sports media industry?
SC: After several semesters as an electrical engineering student at the University of Florida, I realized that I couldn't imagine myself doing that every day for the rest of my life. I had always thought that being a sports radio play-by-play announcer seemed like the greatest job I could imagine, so I signed up for one semester of broadcasting classes to test that before returning to the engineering program – and never took another engineering class.
NSMA: Who were some of your mentors in the industry?
SC: Ernie Harwell, simply because I fell in love with sports on the radio listening to him call Detroit Tigers' games while growing up in Michigan – even though we never met, I learned a lot about how to call the baseball action just because of the countless hours I "spent" with Ernie. Larry Vettel, my first boss at WRUF-AM/FM at the University of Florida. Stan Cotten (Wake Forest radio play-by-play announcer), with whom I worked at Carson-Newman University, my first gig out of college, and the person who taught me how to prepare for and broadcast football and basketball games.
NSMA: What's the biggest highlight of your career in sports media? Why?
SC: Calling the action for Randy Moss' games at Marshall – pick any of them. Calling the game in December of 1996 when Marshall's Keith Veney hit 15 three-pointers, still the NCAA D-I record. The 2001 GMAC Bowl in Mobile, Ala., when Marshall wiped out a 38-8 halftime deficit to defeat East Carolina 64-61 in double overtime behind nearly 600 passing yards by Byron Leftwich. Marshall's first-ever NCAA Basketball Tournament victory this spring (as the No. 13 seed, over No. 4 Wichita State).
NSMA: What advice would you give to someone starting in the sports media industry?
SC: Do what it is that you dream of doing, even if it doesn't pay the bills today. If you want to become a play-by-play announcer, go sit in the stands and call the action into a recorder at high school or Little League games to hone your skills until you can convince somebody to pay you to do it. If you want to be a sportswriter, write sports stories even if nobody but you and your grandmother read them. And always, no matter which medium you prefer, read some good writing every day to see how the great ones use their words to tell compelling stories.
&nbsp « Back