Michael Phelps Named Overall Hickok Belt® Award Winner for 2016
02.13.2017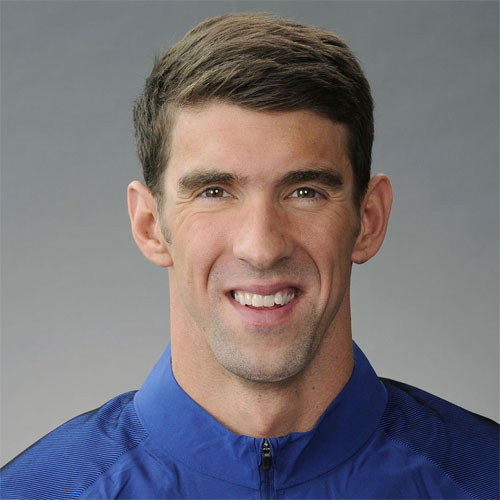 ROCHESTER, NY— A panel of National Sports Media Association (NSMA) voters has chosen American swimmer Michael Phelps as the overall Hickok Belt Award winner for 2016. Phelps was selected for the honor based on his record-setting performance at the 2016 Olympic Games in Rio where he won five gold medals and a silver for a career total of 28 Olympic medals, making him the most decorated Olympic athlete of all time.
"Michael's performance was truly one for the ages. On behalf of the NSMA, I'd like to congratulate him on his incredible accomplishments," said Dave Goren, Executive Director. "He is the definition of an Olympic champion and it's no surprise that our panel of voters chose Michael Phelps for this recognition, as the best of the best in 2016."
Other finalists for the award included each of the 2016 Hickok Belt Award monthly winners, which finished in the following order, based on the NSMA voting: LeBron James (basketball), Steph Curry (basketball), Aaron Rodgers (football), Serena Williams (tennis), Ben Zobrist (baseball), Jason Day (golf), Jake Arrieta (baseball), Clayton Kershaw (baseball), and Novak Djokovic (tennis).
The selection of Phelps not only crowns him as the "best of the best" across all professional sports, it also marks another milestone in the rich history of the Hickok Belt Award.
"Michael Phelps epitomizes what this award is all about," said Tony Liccione of the Hickok Belt Award. "He demonstrated what can happen when an athlete dedicates himself to the pursuit of their dreams - delivering yet another series of amazing performances and cementing his legacy as the greatest Olympian we've ever seen."
To learn about the Hickok Belt Award, current monthly winners and the award's history, visit www.HickokBelt.com.
News Media: For more information, contact Tony Liccione at 585-964-3077 or info@hickokbelt.com.
&nbsp « Back