Novak Djokovic Named Hickok Belt® Award Winner for July 2022
08.17.2022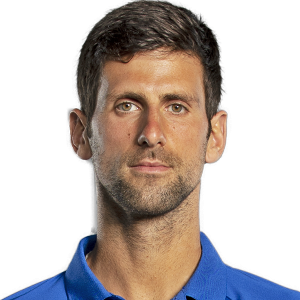 ROCHESTER, NY – Professional men's tennis star, Novak Djokovic has been named the Hickok Belt® Award winner for July 2022. Voting was conducted by a panel of members of the National Sports Media Association (NSMA). The voters selected Djokovic based on his performance in defeating Nick Kyrgios to win his 21st Grand Slam Title, marking his fourth straight Wimbledon win. Altogether, he has won 88 ATP singles titles, which includes a record achievement of 38 Masters titles and 64 Big Titles. Novak Djokovic has earned the admiration of fans worldwide and richly deserves the July 2022 Hickok Belt® Award prize.
Other finalists for the month of July in order of how the NSMA voters ranked them were: Cameron Smith (golf), Elena Rybakina (tennis), Tobi Amusan (track & field), Jonas Vingegaard (cycling), Austin Riley (baseball), Alex Morgan (soccer), Tony Gonsolin (baseball), Brooke Henderson (golf) and Arnold Barboza, Jr., (boxing).
Djokovic's selection as the Hickok Belt® Award winner for the month of July 2022 not only recognizes him as "the best of the best" in professional sports for the month, it also makes him the sixth candidate to receive the overall award for 2022, joining Steph Curry, Justin Thomas, Scottie Scheffler, Giannis Antetokounmpo and Cooper Kupp and other finalists throughout the year based on NSMA voting.
To learn more about the Hickok Belt® Award and its rich history, please visit hickokbelt.com.
News Media: For more information, contact Tony Liccione at 585-964-3077 or info@hickokbelt.com.
&nbsp « Back